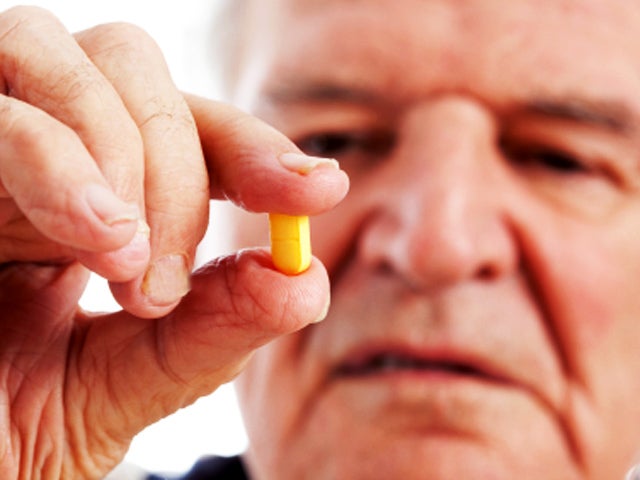 Cholesterol-lowering drugs linked to diabetes
(CBS) Do cholesterol-lowering drugs raise the risk for diabetes?


A new study suggests people who take high doses of popular statin drugs like Lipotor and Zocor face a heightened risk for type 2 diabetes, a disease that affects more than 25 million Americans.

"Overall, we found that high doses were associated with a 12 percent increased risk of diabetes compared with standard doses," study co-author Dr. Kausik Ray, professor of cardiovascular disease prevention at St George's in London, told Reuters.


Researchers took a close look at experiments involving 33,000 heart patients taking statins and found almost 8.4 percent of them developed diabetes. Almost 4.5 percent of those patients were taking a high dosage (80 mg a day) and almost 4 percent were on moderate dosages (10 mg to 40 mg a day).


What might explain the link between statins and diabetes? Some experts theorized that the heart patients on the high-dose regimen were already predisposed to developing diabetes. Others noted that statins can cause muscle soreness, and theorized that that soreness might have led to a sedentary lifestyle that triggered diabetes, WebMD reported.

Whatever the case, the authors of the study said in a written statement that doctors should carefully monitor their statin-taking patients for diabetes.


Should people who take statins consider going off the drugs?


"Patients who need high doses of statins are at very high risk of heart attacks and strokes," Dr. Ray told Reuters. "They should not come off these drugs."

The study was published in the June 22 issue of the Journal of the American Medical Assocation.
Thanks for reading CBS NEWS.
Create your free account or log in
for more features.