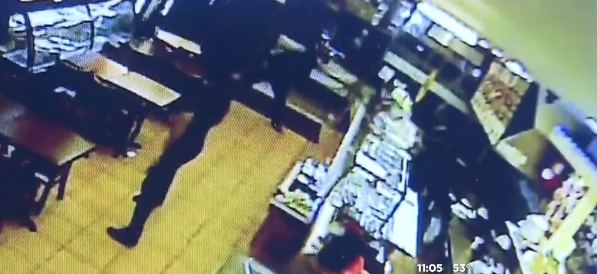 FBI: Hate crimes against Muslims up by 67 percent in 2015
ATLANTA - The number of hate crimes reported to police increased by about 6.7 percent last year, led largely by a 67 percent surge in crimes against Muslims, according to FBI statistics released Monday.
Civil rights groups had been raising concerns about an anti-Muslim backlash in the U.S. even before the terror attacks in Paris and San Bernardino, California, late in the year. The reporting period covers calendar year 2015, but comes at a time of heightened tensions following last week's presidential election.
There have been reports of racist and anti-religious instances since Tuesday that have sparked outrage, including students at one school who chanted "white power" and a videotaped assault in Chicago that showed black men beating a white man as onlookers screamed, "You voted Trump!" In 2008, after Barack Obama was elected as the nation's first black president, there were also suspected cases of alleged hate crimes tied to the election.
In 2015, there were 257 incidents of anti-Muslim bias compared to 184 incidents the prior year. The total is second only to the surge in hate crimes following the 9/11 terror attacks in 2001.
Some of the reported crimes involved profanity-laced tirades against groups of Muslims. In December of 2015, 26-year-old Robert Murino was charged with a hate crime after a profanity-laced, violent outburst at a restaurant in Midtown Manhattan.
Tahir Mahmood, who was working behind the counter, said that before Murino got violent he harassed customers about their religious beliefs and then hit him.
"You Muslim guys, you m****rf****rs," Mahmood claims Murino said before turning his aggression toward Mahmood and striking him in the head, saying "'What's your religion? You're a Muslim!' He used very bad words."
Also in December of that year, a California woman was charged with a hate crime after harassing a group of Muslims in a park that had gathered for one of their weekly meetings, which included volleyball games.
One of the victims at the time said the woman, Denise Slader, "was yelling, 'Allah is Satan!' 'The Koran is evil!' and 'You are a bunch of brainwashed murderers!'"
The increase in hate crimes could be due, in part, to increased reporting by victims as well as better reporting and tracking by law enforcement agencies, although the number of all law enforcement agencies sending their data to the FBI decreased about 3 percent between 2014 and 2015.
Overall, the number of reported hate crimes increased from 5,479 in 2014 to 5,850 last year, and religious-based hate crimes increased by 23 percent. Jews and Jewish institutions remain the most frequent target of religious-based hate crimes, representing 53 percent of all those reported. Crimes against Jews increased about 9 percent.
Thanks for reading CBS NEWS.
Create your free account or log in
for more features.