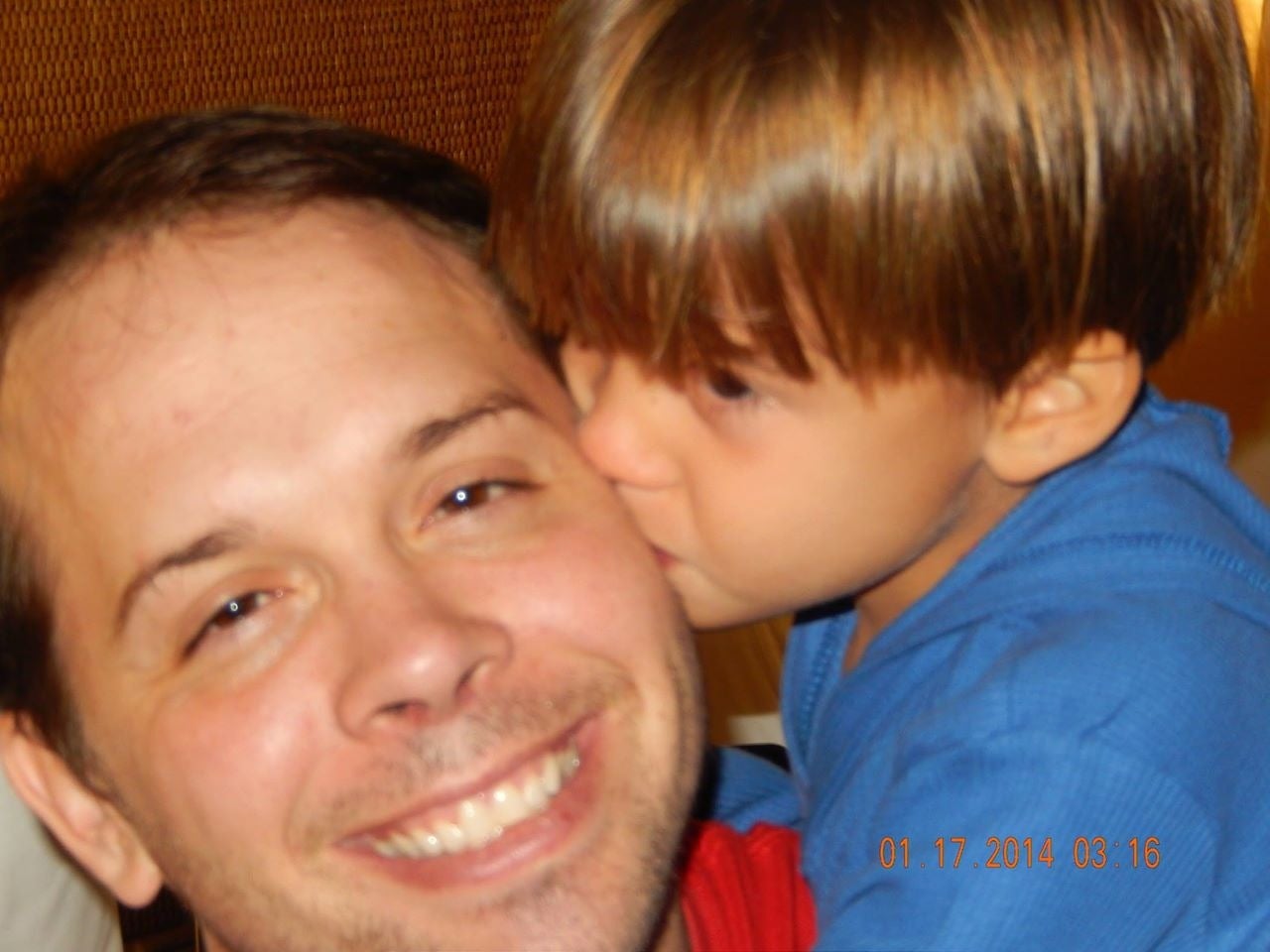 Dad battles for custody of son, says ex-wife illegally abducted him
A Texas father is pleading for the return of his six-year-old son, who he says was illegally abducted by his ex-wife.
He is calling on the State Department and a sitting congressman in a fight to bring his son back home to the U.S., reports CBS News correspondent Michelle Miller.
Chris Brann has kept his son's bedroom in Houston exactly as it was the day his ex-wife, Marcelle Guimaraes, took Nico to Brazil for a family wedding in 2013.
"I started asking my attorneys what was going on and I got a phone call that essentially, that they weren't returning," said Brann.
Brann learned that Marcelle enrolled their toddler in a Brazilian school, found a new job and petitioned Brazilian courts for full custody, which they granted. Brann says he had no idea any of it was happening.
"It's heart-wrenching," Brann said. "It's devastating to be in a situation where I was seeing my son every single day, participating in his life, an active member in his life -- a loving parent -- to be in a situation now where I have less than one percent physical custody of my child."
Granted partial visitation by a judge, Brann now travels from Houston to Salvador every eight weeks to visit his boy, who's now six years old. He picks Nico up from school, spends the afternoon playing with him, then returns him to his ex-wife's family.
Brann says this is also impacting his son.
"It's hard for him to communicate with me. It's hard for him to be able to express to me in English what it is that's going on, what he feels," Brann said.
Brann and his attorney, Jared Gesner, are fighting to return Nico to the U.S. They say Guimaraes altered several documents to conceal a premeditated abduction.
Earlier this year, a Texas court found that Guimaraes wrongly and maliciously concealed Nico's whereabouts. A federal court in Brazil also affirmed that Nico had been taken unlawfully from Texas.
Still, the judge ruled that Nico should stay in Brazil with his mother because he is "well-settled."
CBS News contacted Guimaraes's legal team in Brazil for a response to the allegations. Citing privacy laws protecting minors in cases like these, her lawyers said they cannot comment, and that "only the local court" can.
"I think the most important thing to emphasize is both the United States and Brazil agree that that child has been illegally taken from the United States-- to Brazil," said Gesner.
Gesner filed a petition to have Nico returned under the Hague Convention, the international agreement which states that custody should be decided in a child's home country.
"And under the treaty, a child who has illegally been taken must be returned to their country of residence, unless there's a risk of harm to that child presented by the left-behind parent," said Gesner.
But Gesner said this would require a "direct involvement" of the president.
"President Obama reaching out to President Rousseff and saying, 'This just needs to be resolved,'" Gesner said.
According to the State Department, there were more than 1,400 open child abduction cases outside of the U.S. last year.
President Obama stepped into another international custody battle of the case of American David Goldman,who fought for five years to bring his son home from Brazil. Goldman's victory gives Brann hope.
"He needs to come home. It's been two years. This house is like a mausoleum to him," Brann said. "Everything reminds me of him. But I will never give up."
The State Department told CBS News it is working with the Brazilian family and already cited Brazil repeatedly for failing to meet its obligation sunder the Hague Abduction Convention.
Thanks for reading CBS NEWS.
Create your free account or log in
for more features.