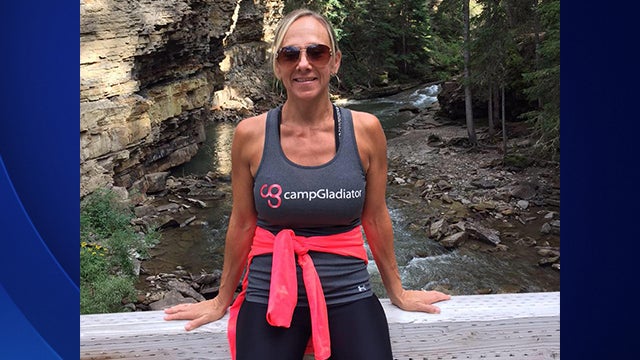 Family, friends were worried about Texas church murder victim
MIDLOTHIAN, Texas --Those who were close to Terri "Missy" Bevers, a fitness instructor murdered Monday at a Texas church, say they had grown worried about her in the weeks leading up to her death.
Bevers' body was found early Monday morning inside Creekside Church, in Midlothian, Texas, where she was getting ready to lead a 5 a.m. fitness class. A person seen on surveillance camera wearing what appears to be police body armor broke into the church before she arrived, according to police.
Bevers' mother-in-law, Marsha Tucker, said the victim's husband had worried about her pre-dawn classes.
"Her husband had told her to be prepared. You know he had worried about something like that, that early in the morning," said Tucker.
Mark Garcia, who worked out with Bevers regularly at a nearby gym, said that in recent weeks, the 45-year-old didn't seem like herself.
"She seemed a little ... a little more reserved." said Garcia. "I don't think she was at the wrong place at the wrong time. I feel like someone was after her."
In surveillance video from inside the church, the suspect is seen wandering the halls. It's unclear if the suspect is a man or a woman, because of the heavy tactical gear worn by the individual.
Police and federal agents investigating the case have not yet identified the suspect.
Meanwhile, Bevers' husband is still struggling to understand how something like this could have happened, Randy Bevers, the victim's father-in-law, told CBS DFW.
"My son's main focus is on his three girls and making sure they're OK. He is also trying to help find the perpetrator of this," he said.
Thanks for reading CBS NEWS.
Create your free account or log in
for more features.