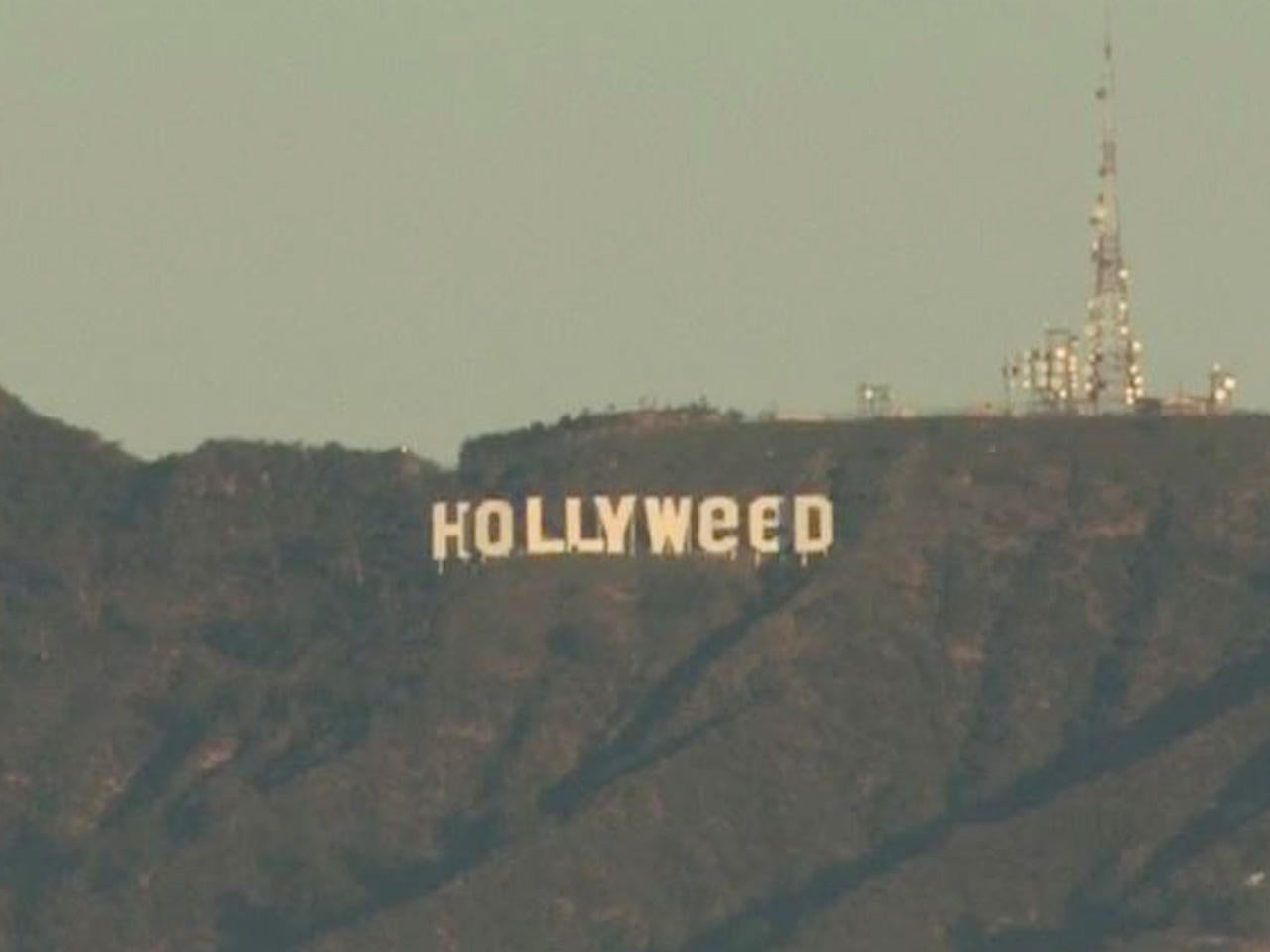 Famed Hollywood sign in Los Angeles vandalized to "Hollyweed"
HOLLYWOOD — Someone has managed to modify the famed Hollywood sign to read "Hollyweed."
The sign was visibly changed and captured on cameras as of Sunday morning, reports CBS Los Angeles.
The incident did not mark the first time the sign has been targeted in a possible prank or act of vandalism.
Danny Finegood, who passed away in 2007, was made famous by changing the sign to "Hollyweed" on Jan. 1, 1976, in celebration of the state's then-more relaxed marijuana laws taking effect. (He also once changed the sign to read "Ollywood" in 1987 in protest of Col. Oliver North and the Iran-Contra affair, as well as making the sign read "Oil War" in 1990 to protest the first Gulf War.)
California voters recently approved recreational marijuana use in a ballot initiative, joining six other states and the Distrcit of Columbia in allowing the drug's non-medical use.
Thanks for reading CBS NEWS.
Create your free account or log in
for more features.