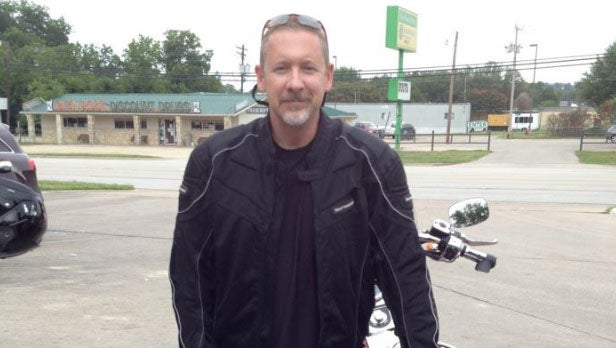 Faith comforts family of Texas man aboard missing plane
KELLER, Texas - The family of a Texas man who was aboard Malaysia Airlines Flight 370 says they are taking comfort in their Christian faith and holding out hope as they wait for word of the missing plane.
Philip Wood, an IBM executive who had been working in Beijing over the past two years, had recently returned home from Asia before his next assignment in Kuala Lumpur, Malaysia.
Wood, 50, came back to Texas to visit his family before relocating to the Malaysian capital, his brother, James Wood said.

"Philip Wood was a man of God; a man of honor and integrity. His word was gold. Incredibly generous, creative, and intelligent, Phil cared about people, his family, and above all, Christ," the Wood family said in a statement Sunday to CBS News.

"Though our hearts are hurting, we know so many families around the world are affected just as much as us by this terrible tragedy. We ask for your prayers, not only for ourselves, but for all involved during this difficult time. As a family, we are sticking together through Christ to get through this," the family said.

The Saturday flight was supposed to be Philip Wood's final one to China's capital. James Wood told the Associated Press during an interview at the family's home in the Dallas suburb of Keller, Texas, that Philip Wood was supposed to make the final arrangements there for his relocation to Malaysia.

"This was going to be his last trip to Beijing. It just happened to be this one," James Wood said.

"There is a shock, a very surreal moment in your life," he added.

James Wood said the family's faith was helping the family through this trying time.

"My brother, our family, we are Christians. Christ above else is what's keeping us together," he said.

Philip Wood was one of three Americans who were aboard the Boeing 777 when it lost contact with air traffic control as it was cruising on its way from Kuala Lumpur to Beijing with 227 passengers and 12 crew members.

The two other Americans have been identified as Nicole Meng, 4, and Yan Zhang, 2. It's not known with whom they were traveling.

A Texas-based company has also confirmed that 20 of its employees were on the flight. Freescale Semiconductor, based in Austin, said 12 of the employees are from Malaysia and eight from China.

"At present, we are solely focused on our employees and their families," said company CEO and president Gregg Lowe. "Our thoughts and prayers are with those affected by this tragic event."

James Wood described his brother, a technical storage executive at IBM Malaysia, as an "outgoing, gregarious, friendly, loving man" who was excited about moving to Malaysia.

"He loved to travel while he was over there. His job gave him the opportunity to do that," James Wood said.

James Wood said that his brother was divorced and that one of his sons attends Texas A&M University and that another is an alumnus of that university.

He also pointed out that, along with his brother, members of hundreds of other families were aboard Flight MH370.

"I just wanted to say to all the other families that are around the world: We're hurting. We know you're hurting just as much, and we're praying for you," he said.

The family has been contacted by the U.S. Department of State and the embassy in Malaysia, Wood added.

A second brother, Tom Wood, said the events have left "a real hole in our family," but he said they aren't giving up hope.

"You never know," he said. "I'm not gonna close that door until we need to close it completely."



Thanks for reading CBS NEWS.
Create your free account or log in
for more features.