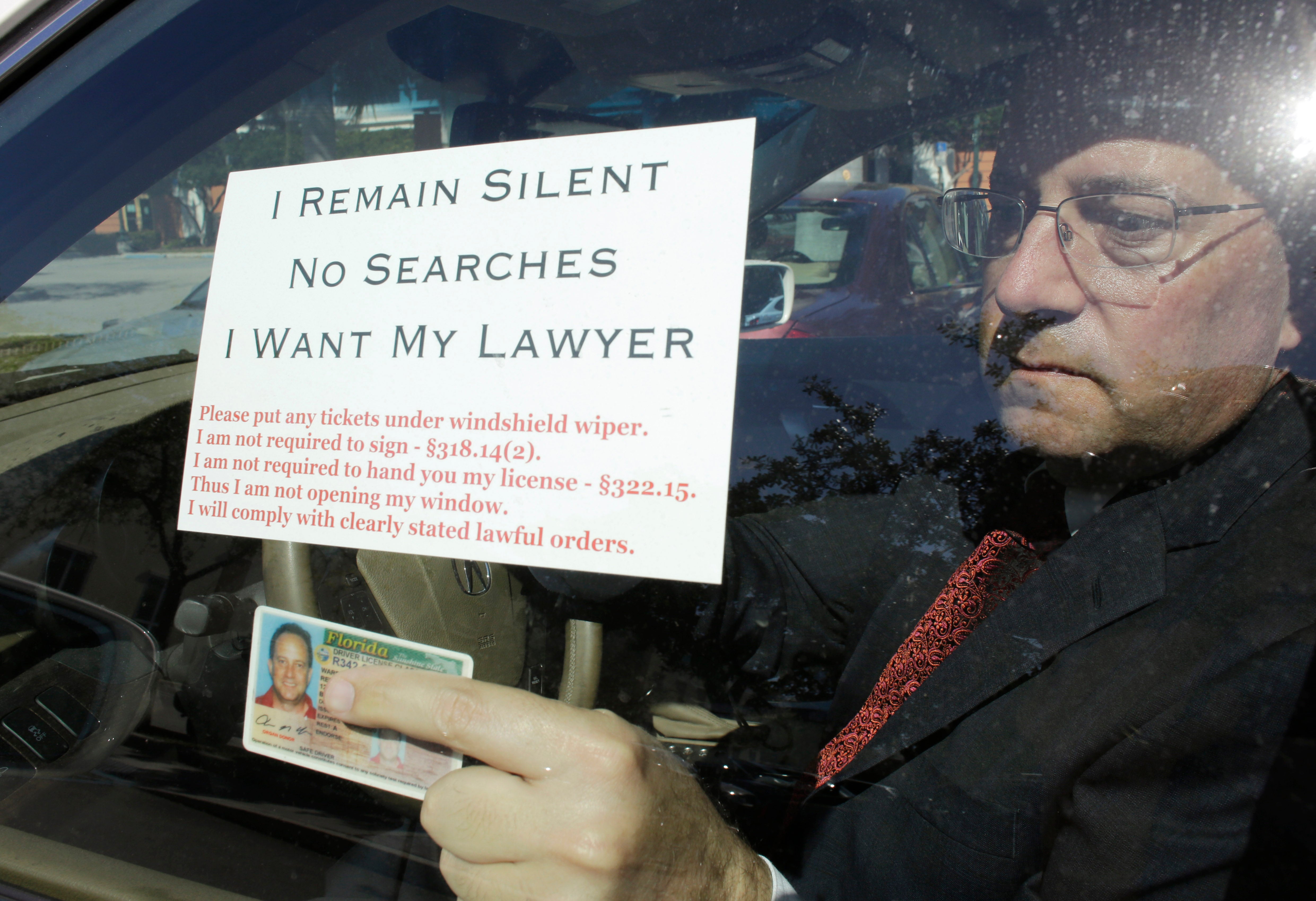 Can a legal loophole get you through DUI checkpoints?
A Florida lawyer is offering what he considers a foolproof way to get through DUI checkpoints: don't say a word to police. He's distributing what he calls the Fair DUI Flyer, and his video tutorial on YouTube has been viewed more than 2 million times.
Advocacy groups like Mothers Against Drunk Driving (MADD), however, fear it could allow impaired drivers to bypass the law, reports CBS News correspondent Jan Crawford.
Last New Year's Eve, police waved one driver through a DUI checkpoint in Florida without even asking him to roll down his window. Warren Redlich, the man behind the wheel, believes he has found a legal loophole to dodge sobriety checks.
"What the checkpoints require is that you stop, and typically that you show the police your driver's license. You're doing that," Redlich said. "What you're not doing is going beyond what is required in a checkpoint."
Redlich said he was tired of defending people who were wrongfully arrested after going through checkpoints.
"There are genuinely drunk drivers that need to be taken off the road, but unfortunately the way the system works, a lot of innocent people get caught up in it and the idea of this is to help people protect themselves by not rolling down their window and asserting their rights," he said.
Redlich tailored his DUI flyers to the laws of 12 states so far, and now others around the country are using them and posting their videos online.
"I think you always have people trying to beat the system and push the envelope," former federal prosecutor David Weinstein said.
He said even though the flyers might hold up in court, he doesn't recommend people challenge the police at checkpoint.
"When you sign your driver's license, you're consenting to law enforcement the ability to give you both roadside tests and require you to blow in a breathalyzer, at least in the state of Florida," Weinstein said.
In 1990, the Supreme Court ruled DUI checkpoints were legal. Today, police in 38 states use them to deter drunk drivers. Studies have found that they consistently reduce alcohol related crashes by about 9 percent.
"Sobriety checkpoints and law enforcement are the key thing in stopping drunk driving," MADD president Colleen Sheehey-Church said.
Her son Dustin was killed in a drunk driving accident 10 years ago.
"Sobriety checkpoints are advertised so people know where they are," Sheehey-Church said. "They are not there necessarily there to make arrests. They're there to deter people from driving drunk."
MADD and law enforcement agencies worry that an intoxicated driver could use the flyers to avoid getting caught, but Redlich thinks that's not likely.
"Drunk people are not good at following instructions, they're not good at remaining silent, and they're not good at being patient," he said. "And all those things are required to make this work. So if you're drunk, you're probably not going to pull it off."
Redlich told us he hopes that someone challenges the use of flyers and that it goes to court, paving the way for the Supreme Court to one day re-examine its ruling on sobriety checkpoints.
Thanks for reading CBS NEWS.
Create your free account or log in
for more features.