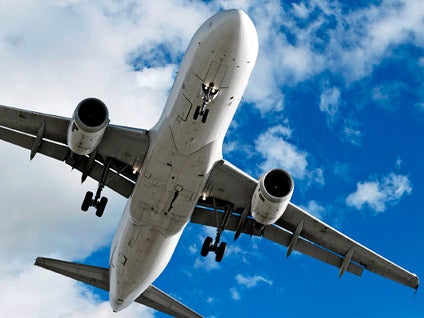 FAA rules out requiring psychological testing for airline pilots
WASHINGTON D.C. -- The Federal Aviation Administration has ruled out requiring psychological testing for airline pilots in favor of enhanced mental health support programs in response to a crash last year in which a German pilot deliberately flew an airliner full of passengers into a mountainside, agency administrator Michael Huerta said Thursday.
Psychological tests are ineffective because they reveal a pilot's mental health for only a moment in time without providing insight into whether the pilot will suffer problems later, Huerta told reporters at a news conference. Instead, he announced several steps the FAA and industry are taking to encourage more voluntary self-reporting by pilots of mental health problems. Airlines and pilot unions will be encouraged to expand programs to assist pilots, including the use of "peer-to-peer" programs that connect troubled pilots with other pilots for help and make mental health hotlines available.
The agency also began additional training for aviation medical examiners earlier this year to help them spot mental health warning signs.
The steps are based on recommendations made by an industry advisory committee.
"We need to do more to remove the stigma surrounding mental illness in the aviation industry so pilots are more likely to self-report, get treated and return to work," Huerta said.
Michael Berry, the FAA's deputy flight surgeon, drew a distinction between testing and evaluation. Currently no psychological testing is required of airline pilots, but they are routinely evaluated on how they handle stress during tests of their flying skills.
Pilots are also required to undergo a medical exam annually or every six months, depending on their age, that is administered by an FAA certified medical examiner. Most of the exam is devoted to the pilot's physical condition. Examiners aren't required to ask specific mental-health questions. However, they evaluate a pilot's mental health based on their conversation with the pilot during the exam.
Pilots are also required to fill out a health form in conjunction with their visits that asks whether they've ever been diagnosed with or are being treated or taking medications for a mental illness. While examiners can decline to issue a medical certificate, they don't currently alert the FAA to mental health concerns, Berry said. Just 1.1 percent of U.S. airline pilots are denied medical certificates at the time of their exams, and only .05 percent are finally denied a medical certificate after the FAA considers all the medical information, according to the FAA.
Airlines generally require pilots to take psychological tests before hiring them, but they are primarily personality tests used to judge whether a prospective pilot will fit well with the company rather than attempts to uncover mental illness, Berry said.
On March 24, 2015, co-pilot Andreas Lubitz locked Germanwings Flight 9525's captain out of the cockpit and deliberately set the plane on a collision course with a mountainside in the French Alps. All 150 people aboard, including Lubitz, were killed. An investigation revealed that Lubitz had concealed from his airline that he was being treated for a relapse of severe depression and that he had been treated in the past for suicidal tendencies. Germany has strict patient privacy regulations and Lubitz's doctors didn't inform the airline of his condition.
The French agency that investigated the crash recommended aviation authorities reconsider how pilots' mental health is examined and monitored.
The Aerospace Medical Association, which researches aviation health issues, is asking the American Medical Association to set a national standard that clarifies when public safety trumps patient privacy and whether congressional legislation is needed to allow examiners to alert the FAA to a pilot with a mental health condition that should prohibit flying, Berry said. Requirements also vary widely from state to state, he said.
Cases of pilot suicide are extremely rare. In 2012, the captain of a JetBlue flight was locked out the cockpit by the first officer and subdued by passengers after he started acting erratically. The captain later was found not guilty by reason of insanity of a charge of interference with a flight crew and was transferred to a mental health facility.
Thanks for reading CBS NEWS.
Create your free account or log in
for more features.