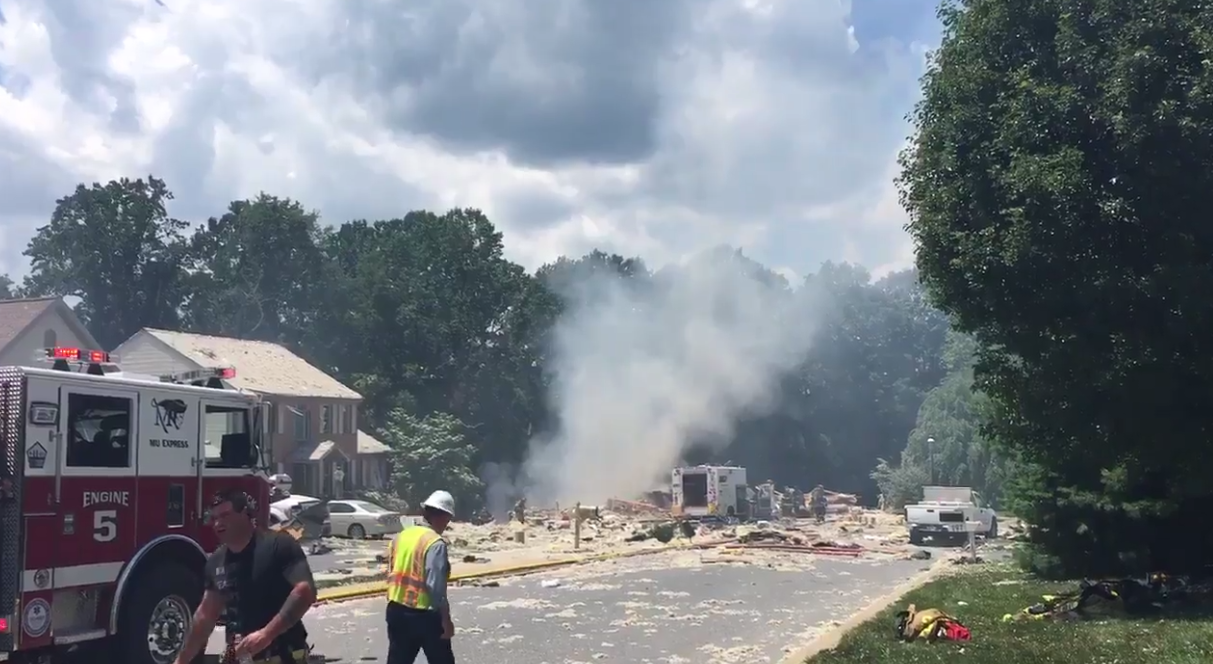 House explosion kills utility worker in Pennsylvania
LANCASTER, Pa. -- Authorities say a blast believed to have been a gas explosion leveled a Pennsylvania home, killing one utility worker and injuring at least one other employee.
A coroner was called to the scene after the explosion was reported around 12:15 p.m. Sunday in Manor Township near Millersville in Lancaster County.
UGI Director of Business Development Steven Cook confirmed that one worker was killed and three others were injured. He said the workers were responding to reports of a gas odor in the neighborhood.
Two of the injured workers are in stable condition, while one other is in critical, officials say. The name of the deceased worker wasn't immediately released.
Rescue workers said a resident was evacuated from the home before the explosion.
A tweet from the Lancaster Township Fire Department reportedly showed the aftermath of the explosion.
Neighbors gathered outside to figure out the cause of the loud explosion at the home, CBS affiliate WHP-TV in Harrisburg reports.
"It was such a [big] explosion, it was just unbelievable," one resident told WHP-TV.
Another neighbor said it sounded like the house's roof was collapsing.
"I thought it sounded like a bomb and I completely freaked out," she told the station. "We went outside and we watched as a cloud of debris and insulation from the house came down ... I immediately knew it must've been an explosion because debris was everywhere."
The entire block is cordoned off to the public. Residents said the explosion shook their houses.
Thanks for reading CBS NEWS.
Create your free account or log in
for more features.