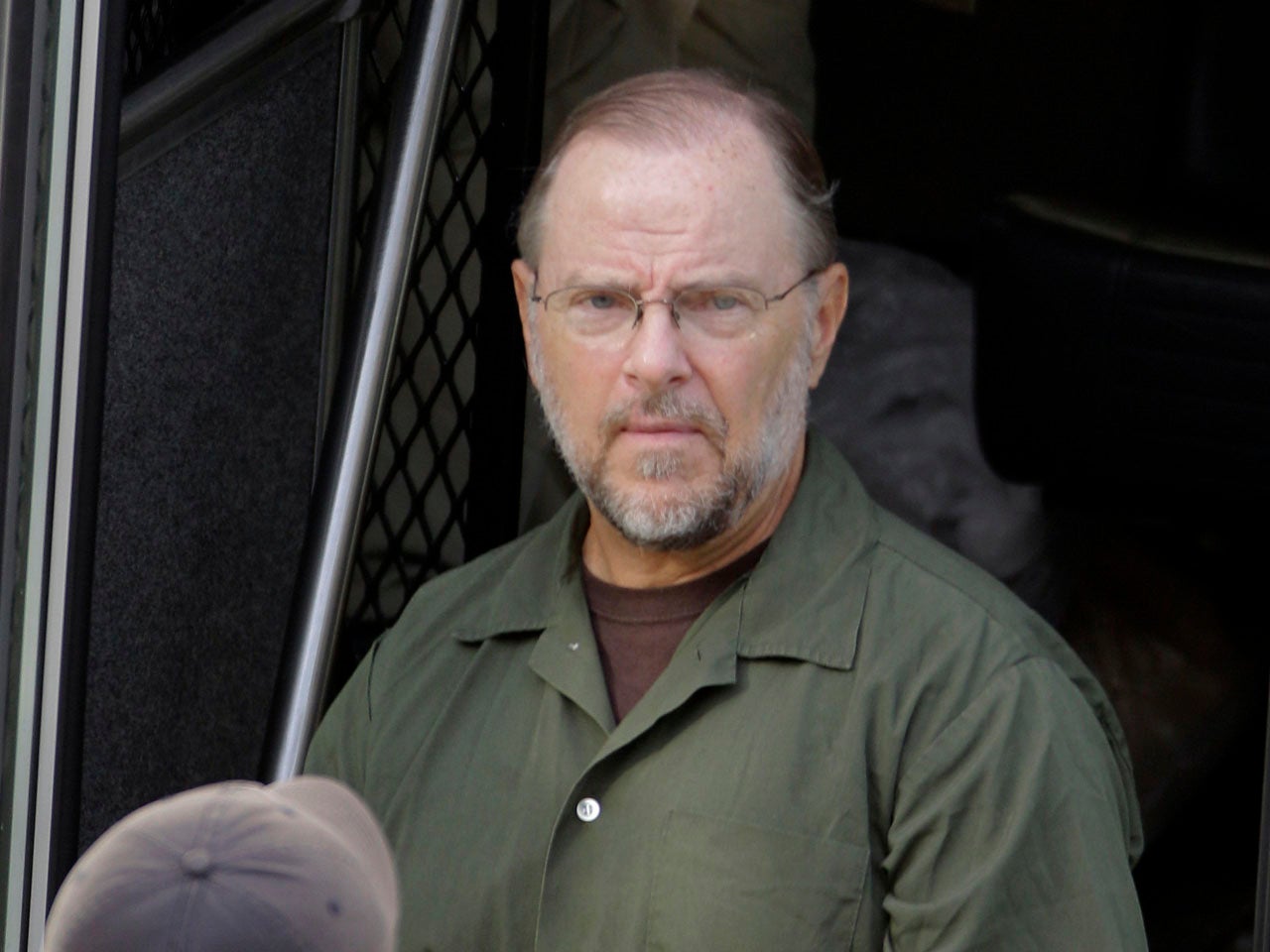 Ex-Enron CEO Jeff Skilling to leave prison early
(MoneyWatch) He can walk early, but not that early. Former Enron CEO Jeffrey Skilling succeeded in getting his prison sentence reduced by 10 years as part of a court-ordered reduction.
U.S. District Judge Sim Lake of the Southern District of Texas announced at a hearing in Houston today that Skilling will serve 14 years. His original conviction called for him to serve 24 years in connection with the collapse of the once high-flying energy trading firm. Under the agreement with federal prosecutors, Skilling could be released as early as 2017.

In seeking to reduce the sentence, the government had emphasized that $40 million in restitution, currently held up as Skilling pursued appeals, would be released to victims.
"The sentence handed down today ends years of litigation, imposes significant punishment upon the defendant and precludes him from ever challenging his conviction or sentence," Acting Assistant Attorney General Mythili Raman said in a statement after the re-sentencing hearing. "With today's court action, victims of Skilling's crimes will finally receive more than $40 million that he owes them."
Sherron Watkins, who as a vice president at Enron first called attention to the energy trading company's accounting problems, sounded a mixed note about the former CEO. "He's paid a steep price," she said, noting that Skilling's father and son both died during his incarceration and that he was unable to attend their funerals.
Watkins went on to note that Skilling is in a stronger financial position than many other convicts. While it's not clear just how much he's worth, Watkins said he still has enough of the money he made during and even after his tenure at Enron to keep fighting his conviction. "He continues to have the wherewithal to appeal and appeal and appeal," she said. "That's why he is getting his day in court today. No lawyer wants to keep fighting someone else's case."

Indeed, ending the legal battles with Skilling was one of the main reasons the Justice Department cited in announcing in May that it would seek a reduction in Skillings' sentence.

"Mr. Skilling will no longer be permitted to challenge his conviction for one of the most notorious frauds in American history, and victims of his crime will finally receive the more than $41 million in restitution they are owed," a DOJ statement said when the deal was announced.

Skilling's lawyer, Daniel Petrocelli of O'Melveny & Myers, had heralded the sentence reduction as bringing "certainty and finality to a long and painful process," adding that the deal would allow Skilling to get back a "meaningful part of his life."
Along with former CEO Kenneth Lay, Skilling transformed Enron from a pipeline company into the world's largest energy trading company. The company's stock price surged as Skilling touted its online prowess in matching buyers and sellers in markets ranging from broadband to electricity.

Skilling took the reins of the company himself in February 2001, in the process reaping an annual salary of $132 million. But he resigned in August of the same year, saying he wanted to spend more time with his family. All the while, he was unloading massive amounts of his own shares of the company, and even took a massive short position against AES, an energy producer that stood to suffer from the demise of Enron. Skilling reportedly made as much as $30 million from that trade.

Enron filed for bankruptcy protection in December of 2001. By inventing revenue and hiding losses via elaborate partnerships with dummy companies, Enron was possibly the largest accounting fraud in history, a debacle that cost investors and employees billions of dollars. It also resulted in the conviction and demise of its auditor, accounting firm Arthur Anderson, an ancillary disaster that also resulted in thousands of people losing their jobs.

Skilling and Lay were both indicted and convicted for securities fraud and other charges. Lay died while on vacation in Aspen, Colo., before serving any prison time, while Skilling received a 24-year sentence. He began his prison term in December 2006 and has served about six and a half years. Skilling has most recently been housed at a low-security prison in Littleton, Colo.
Watkins said that while there remains considerable resentment over his role in the fraud at Enron, most Americans are far angrier that there have been no prosecutions over the collapse of Lehman Brothers or the frauds of other financial firms that followed the housing crash.

"Dick Fuld [the ex-CEO of Lehman Bros.] was doing some of the same things that Skilling was," she said. "There is a mood in the country that that the financial crisis did a lot more damage than Enron did. There's an overall sense of injustice that no heads of financial firms have been punished."
Thanks for reading CBS NEWS.
Create your free account or log in
for more features.