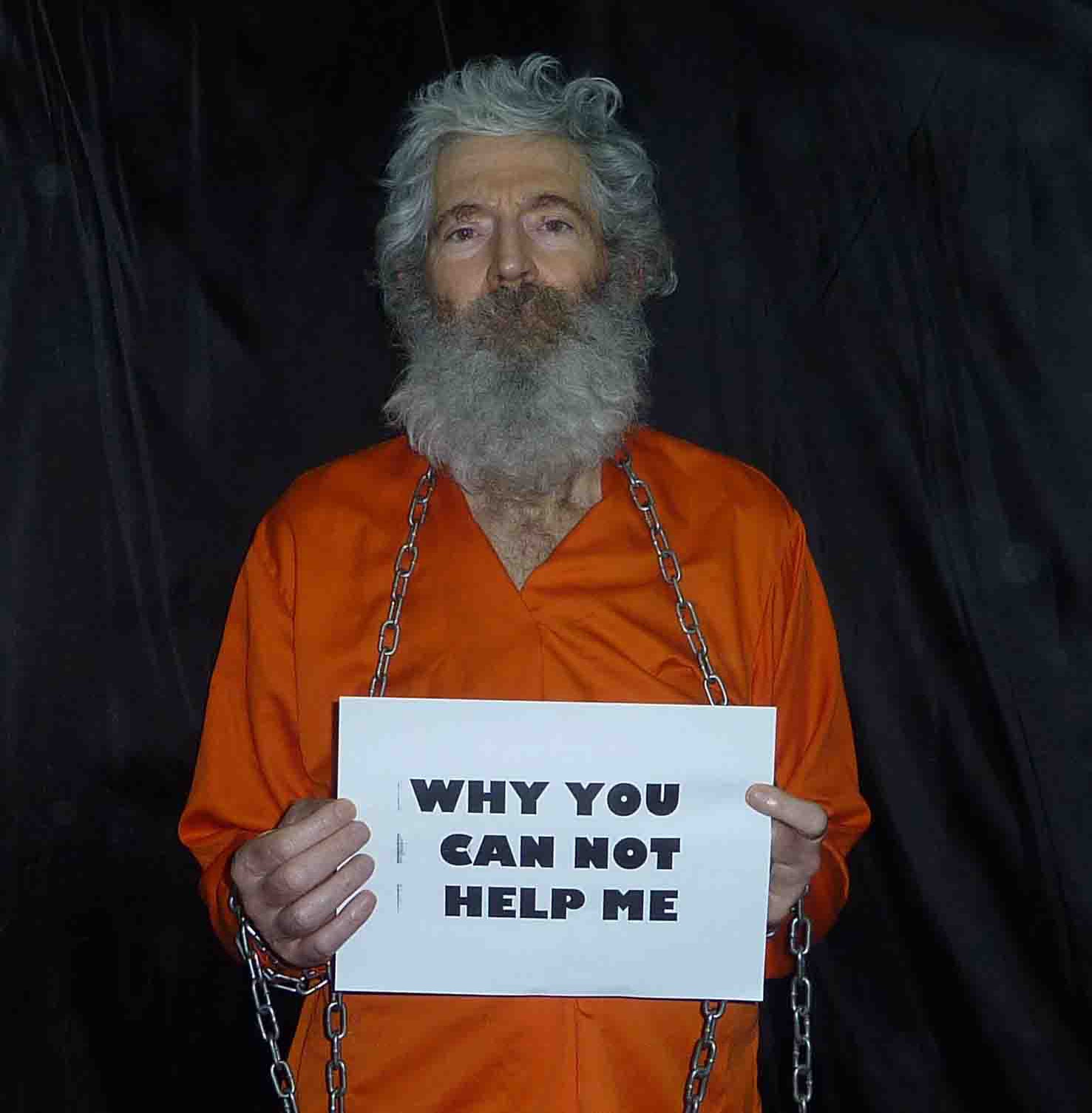 Ex-CIA contractor not in Iran prisoner release
As the White House and several families celebrated the release of four detained Americans in Iran, at least one family was forced to continue their grim wait for news about a loved one's fate in the Islamic Republic.
Robert Levinson, who disappeared in Iran in 2007 while working for the CIA on an unapproved intelligence mission, and was not part of the deal that freed the other Americans. He is the longest-held hostage in U.S. history, assuming he is still alive, which many believe to be so.
In a statement on their Facebook page after the Americans' release, Levinson's family said: "We are happy for the other families. But once again, Bob Levinson has been left behind. We are devastated."
U.S. officials are unsure if the former FBI agent is even still alive. The Iranians have always denied knowing his location.
Levinson's case was aggressively pursued, officials said, adding that Iran has committed to continue cooperating in trying to determine Levinson's whereabouts.
In March of last year, the FBI announced it was increasing its reward for information leading to his return. In a statement, the FBI said the U.S. government will pay up to $5 million for information that can help bring Robert Levinson home, up from $1 million.
An Associated Press investigation published in 2013 revealed that Levinson vanished while working for the CIA on an unapproved intelligence-gathering mission. In January 2014,Christine Levinson confirmed her husband was working for U.S. intelligence.
"He was working as a consultant for the CIA," she told CBS News. "He was also a private investigator. He was able to do both at the same time in his travels."
Tuesday is Levinson's 67th birthday. He retired from the FBI in 1998.
Levinson has had no direct contact with his family since his capture in 2007. In 2010, documents detailing Levinson's "arrest and detention in Iran" were anonymously emailed to his wife, who later received pictures and a short videotape.
The video sparked hope he'd soon be released.
"Leads were followed up, and investigations were made, but we have not gotten any new information about Bob," Christine Levinson said last year.
Thanks for reading CBS NEWS.
Create your free account or log in
for more features.