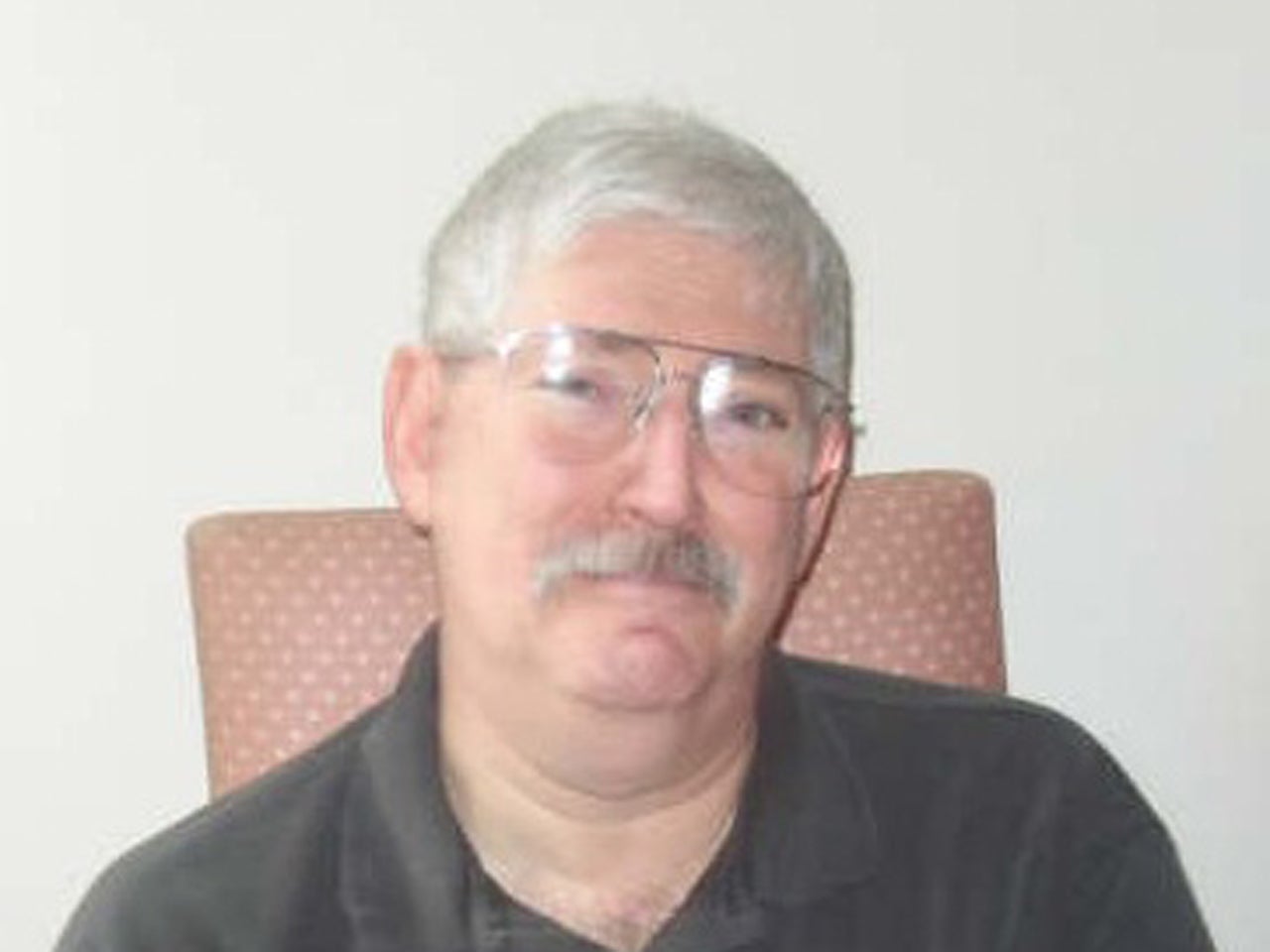 Robert Levinson is now the longest-held U.S. hostage ever
WASHINGTON -- Retired FBI agent Robert Levinson went missing during a business trip to Iran's Kish Islands in March 2007. U.S. officials believe he was abducted.

If he is still alive, the father of seven has now passed the 2,454 days that Associated Press correspondent Terry Anderson spent in captivity in Lebanon, making him the longest-held hostage in U.S. history.

Levinson was working as a private investigator in Iran when he went missing. In 2011, the U.S. government said it had indications he was being held somewhere in Southwest Asia. But the trail apparently ran cold.

FBI Director James Comey says exhaustive efforts have failed to find Levinson or establish a dialogue with those holding him.

Both his family and the White House are making a pre-holiday plea for his release.

"No one would have predicted this terrible moment more than six-and-a-half years ago when Bob disappeared," his wife, Christine Levinson, said in a statement. "Our family will soon gather for our seventh Thanksgiving without Bob, and the pain will be almost impossible to bear. … To whoever is holding Bob, I ask again for your mercy. Please let him go to reunite with his family."

The White House issued a statement Tuesday that said with the holiday season approaching, the United States remains committed to finding Levinson and bringing him home. The statement said: "We respectfully ask the government of the Islamic Republic of Iran to assist us in securing Mr. Levinson's health, welfare, and safe return."

Levinson's case has been a topic in recent negotiations between U.S. and Iranian officials aimed at addressing Iran's nuclear program and improving diplomatic ties.

Earlier this year, Levinson's family released photos that were anonymously sent to them. The photos show Levinson with gray hair and a thick beard, in an orange jumpsuit similar to inmates at the U.S. military's Guantanamo Bay prison in Cuba, holding a series of signs.

CBS News correspondent and former FBI deputy director John Miller reported that the photos were "taunting at the U.S." and serve as "a piece of propaganda that's really saying to the U.S., 'Negotiate, put something on the table, take a step forward I'm stuck here.'"


In a September 2012 interview on "CBS This Morning," former Iranian president Mahmoud Ahmadinejad did not deny Iran's custody of Levinson and allowed that there might have been talks about a prisoner exchange.

"I remember that last year Iranian and American intelligence groups had a meeting, but I haven't followed up on it," Ahmadinejad said. "I thought they'd come to some kind of an agreement."

Miller called that statement, "tacit admission that he's in their custody and that there have been talks," which is in and of itself, "a big step."
Thanks for reading CBS NEWS.
Create your free account or log in
for more features.