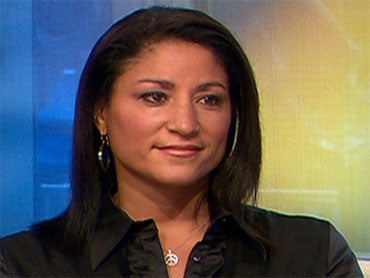 Ewing on Woods Affair: "Here We Go Again"
Is cheating just part of the game?
According to Rita Ewing, the ex-wife of former NBA star Patrick Ewing, it just might be.
Ewing, who was cheated on by her basketball superstar husband during their marriage, is now the co-author of "Homecourt Advantage," a novel about the women behind the men of basketball. Ewing said her reaction to news of Tiger Woods infidelity was, "Here we go again."
Photos: Tiger Woods
Photos: Sports Sex Scandals
Photos: Elin Nordegren
Tiger Woods: I Let My Family Down
Tiger's Alleged Voicemail Message
Tiger Woods Slapped with Speeding Ticket
Lawyer: Tiger Woods Didn't Appear Beaten
Woman Denies Affair with Tiger Woods
"It's not a surprise. I think that the public is very used to it at this point, this happening, not only with athletes, but with people in general, from all walks of life," she said. "I think that infidelity is prevalent in all realms of society worldwide."
However, Ewing said in the case of Woods - who has been such an upstanding athlete and so vocal about his marriage - people are surprised.
She said, "We're taken aback by, well, you said all these great things about how you're a loving husband, you're looking forward to having this relationship with your soul mate of a wife, and now you've cheated."
Ewing said infidelity is "par for the course" when you're married to a celebrity athlete.
"I can't speak to the world of golf, but I certainly know that in basketball, it's an environment that's conducive to infidelity. The mentality of the teams and the management condone infidelity," she said.
Ewing added that there are team rules that prevent wives from traveling on the road, as well as team programs that educate players and their significant others about safe sex.
Ewing recalled, "I can remember walking out of a presentation when I was married with a condom on a key ring because I was being told how to have safe sex with my husband."
"When you're in an environment like that, it's very difficult not just for the wife, but for those players who are the ones who are being told, 'It's OK if you're having safe sex, just protect yourself. We're going to go on this road trip, the wives can't go so if you are having an affair we're going to take care of it because no one is going to find out about it.'"
Ewing said Elin Nordegren's experience of facing Woods' infidelity must be "awful for her."
"I'm sure she went through, just like any woman, who has been through this situation, distraught, hurt, angry. And then, to not be able to maintain a sense of privacy. ... What do you want her to say? You know, 'I'm OK with it'? What is there to say?"
Ewing said the couple needs space to work out their problems on their own.
"Let him be a man. Let him be a husband. … And see what happens," Ewing said. "I wish the best for her. I don't think it'll be easy no matter what, but I think we should give them the space to do whatever it is they choose to do as a couple."
Thanks for reading CBS NEWS.
Create your free account or log in
for more features.