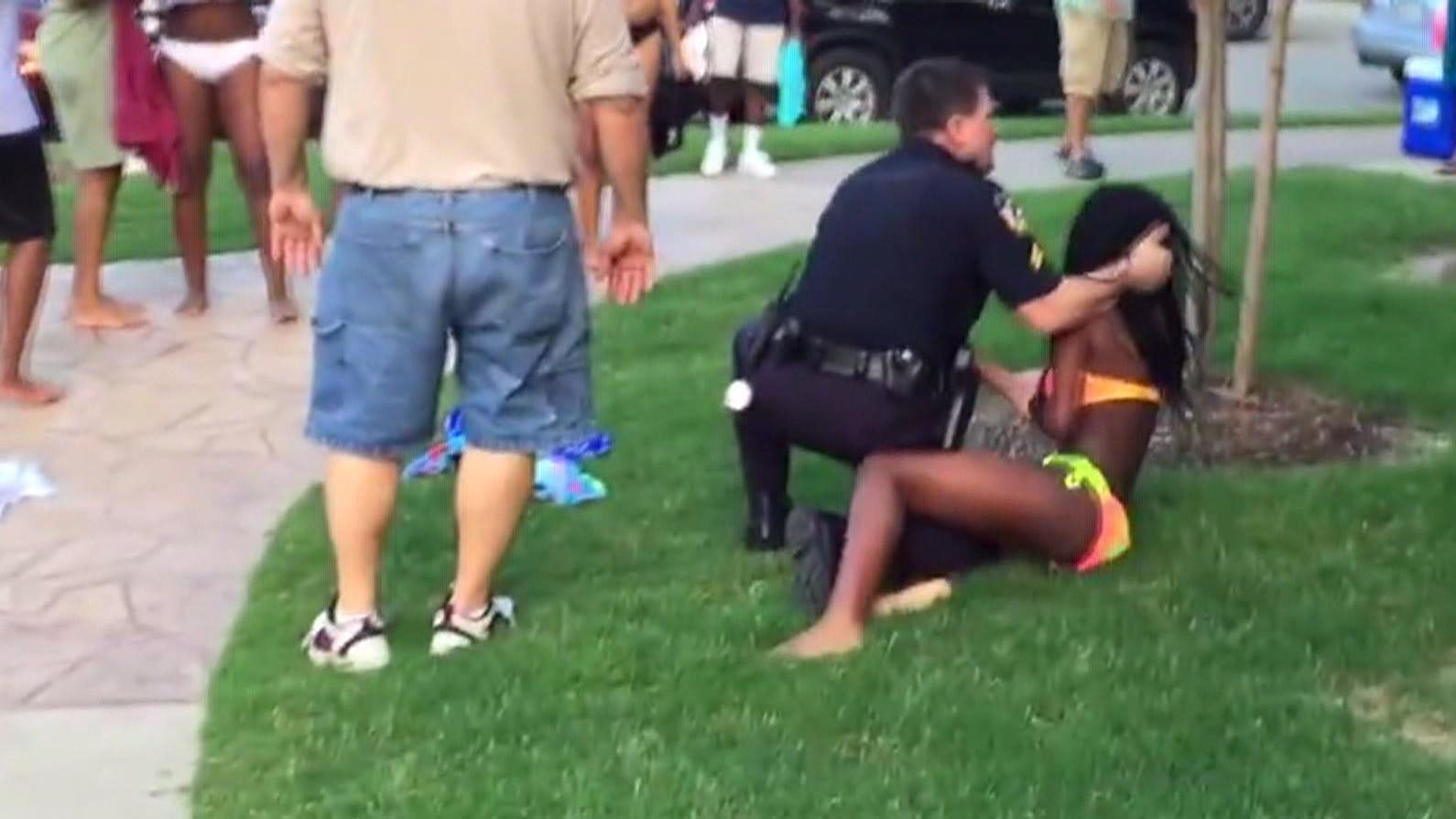 Ex-Texas cop who threw teen to ground will not be charged
MCKINNEY, Texas -- A grand jury decided Thursday not to indict a former Texas police officer who was seen on video throwing a bikini-clad teenage girl to the ground and pointing his gun at others at a pool party last summer.
The decision not to charge Eric Casebolt ends the investigation into his handling of the pool party melee, CBS Dallas/Fort Worth station KTVT reported.
Casebolt, who is white, was widely criticized for his treatment of the young, black teenager, with teens and parents saying he was overzealous and too aggressive. The incident was captured on cellphone video.
He pushed the girl to the ground following a party last June at a community pool in suburban Dallas that drew a crowd of teenagers. Officers responded to the pool after neighbors complained about the gathering.
However, the Collin County grand jury determined there wasn't enough evidence to bring criminal charges against him. An attorney for Casebolt did not return a call for comment.
Casebolt resigned days after the incident after being placed on administrative leave by the police chief.
"The actions of Casebolt, as seen on the video of the disturbance at the community pool, are indefensible," police chief Greg Conley said at the time. "Our polices, our training and our practices do not support his actions. He came into the call out of control and -- as the video shows -- was out of control during the incident. I had 12 officers on the scene and 11 of them performed according to their training. They did an excellent job."
The video -- which showed Casebolt putting one black teen in handcuffs, pointing his gun at others and throwing the girl to the ground -- sparked worldwide outrage.
Hundreds of demonstrators gathered outside the pool where the incident took place, many calling for Casebolt to be fired.
The McKinney Police Department said it was holding a community forum Monday "focusing on the theme: Moving Forward, Strengthening Police and Community Relationships."
Thanks for reading CBS NEWS.
Create your free account or log in
for more features.