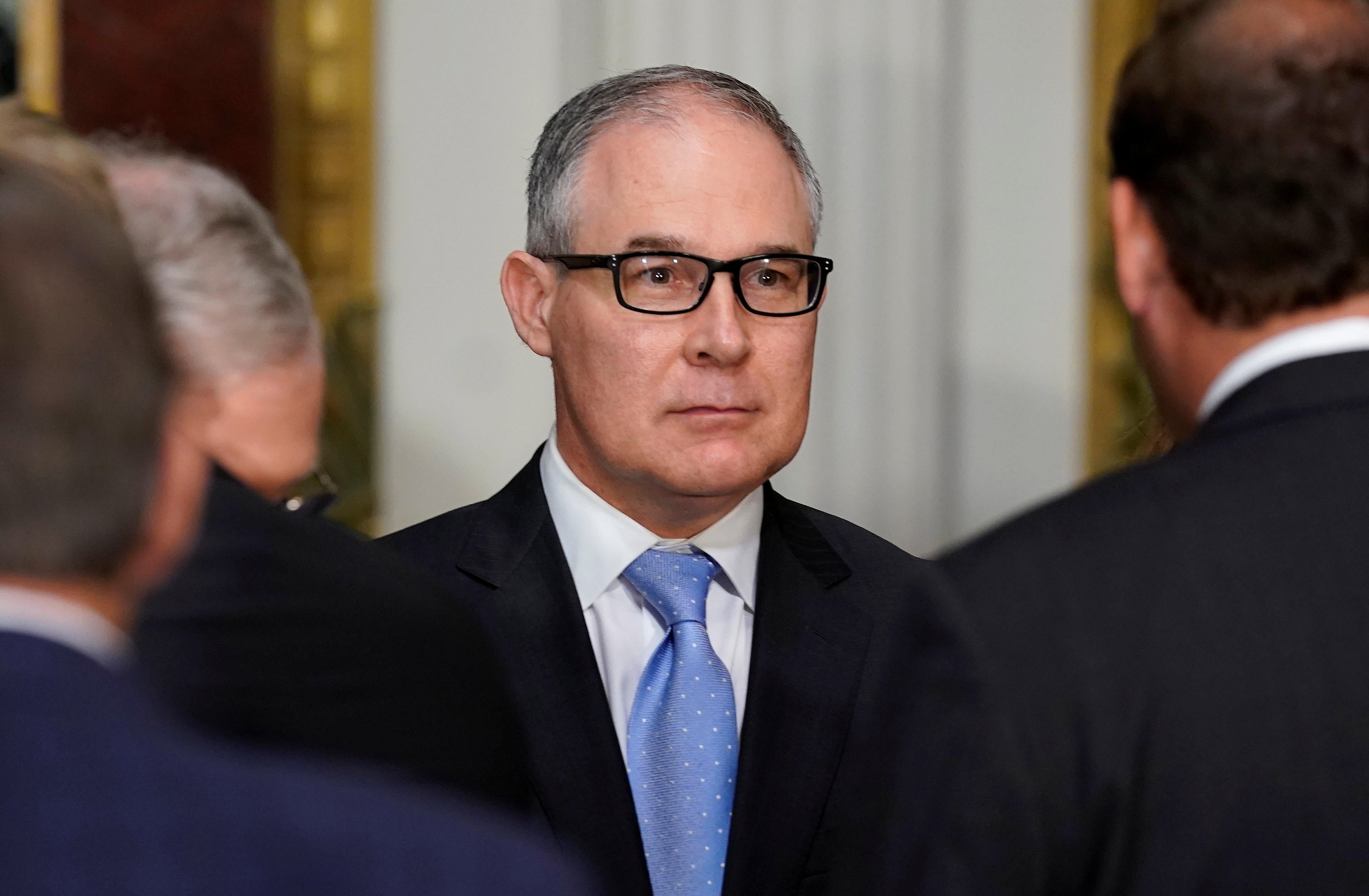 EPA's Scott Pruitt took non-commercial flights totaling more than $58,000
In July, EPA Administrator Scott Pruitt flew on a private plane for official travel in his home state of Oklahoma – leaving taxpayers on the hook for more than $14,000.
Pruitt, the former Oklahoma attorney general, along with staff and security, flew on an eight-seat Learjet on July 27 from Tulsa across the state to Guymon, Oklahoma. There, he met with farmers at a town hall to discuss water issues. Afterward, he boarded the same plane and flew to Oklahoma City.
In total, he spent 83 minutes in the air. The cost was $14,285.71, according to the purchase order obtained by CBS News.
An EPA spokesman told CBS News that technically, the EPA did not charter this flight, but instead asked the Department of Interior to book it for the EPA, making use of an inter-agency program.
Asked why Pruitt needed to fly on a private plane, the spokesperson said that it was a five-hour drive to Guymon and there were no commercially available flights.
CBS News reported Tuesday that Pruitt has taken two other trips on non-commercial flights. In June, he flew from Cincinnati to New York and then to Andrews Air Force Base on an Air Force jet to catch a flight to an international conference of energy ministers. The price tag: $36,069.50. In August, he flew between Denver and Durango, Colorado, for an event, at a cost of $5,719.58.
In total, he has spent $58,219.19 on non-commercial travel, according to information the EPA provided to Democratic Senator Sheldon Whitehouse, who requested the details in a letter dated August 10.
In all three cases, the EPA spokesperson said that the agency's ethics office approved of the flights.
In addition to those flights, Pruitt also flew on North Dakota's state aircraft on August 9 to participate in a roundtable at the University of North Dakota's Environmental Research Center. The cost to taxpayers was $2,144.40, according to an EPA spokesperson, who said the governor's office offered use of the plane and arranged the flight.
"Administrator Pruitt took one charter flight and three government flights," said spokesperson Liz Bowman.
The pricey travel of President Trump's Cabinet is now drawing the attention of Republicans and Democrats on the House Oversight Committee. On Wednesday, they sent letters to agencies and the White House asking for details about Cabinet officials' use of non-commercial flights, writing that they have until October 10 to respond.
Thanks for reading CBS NEWS.
Create your free account or log in
for more features.