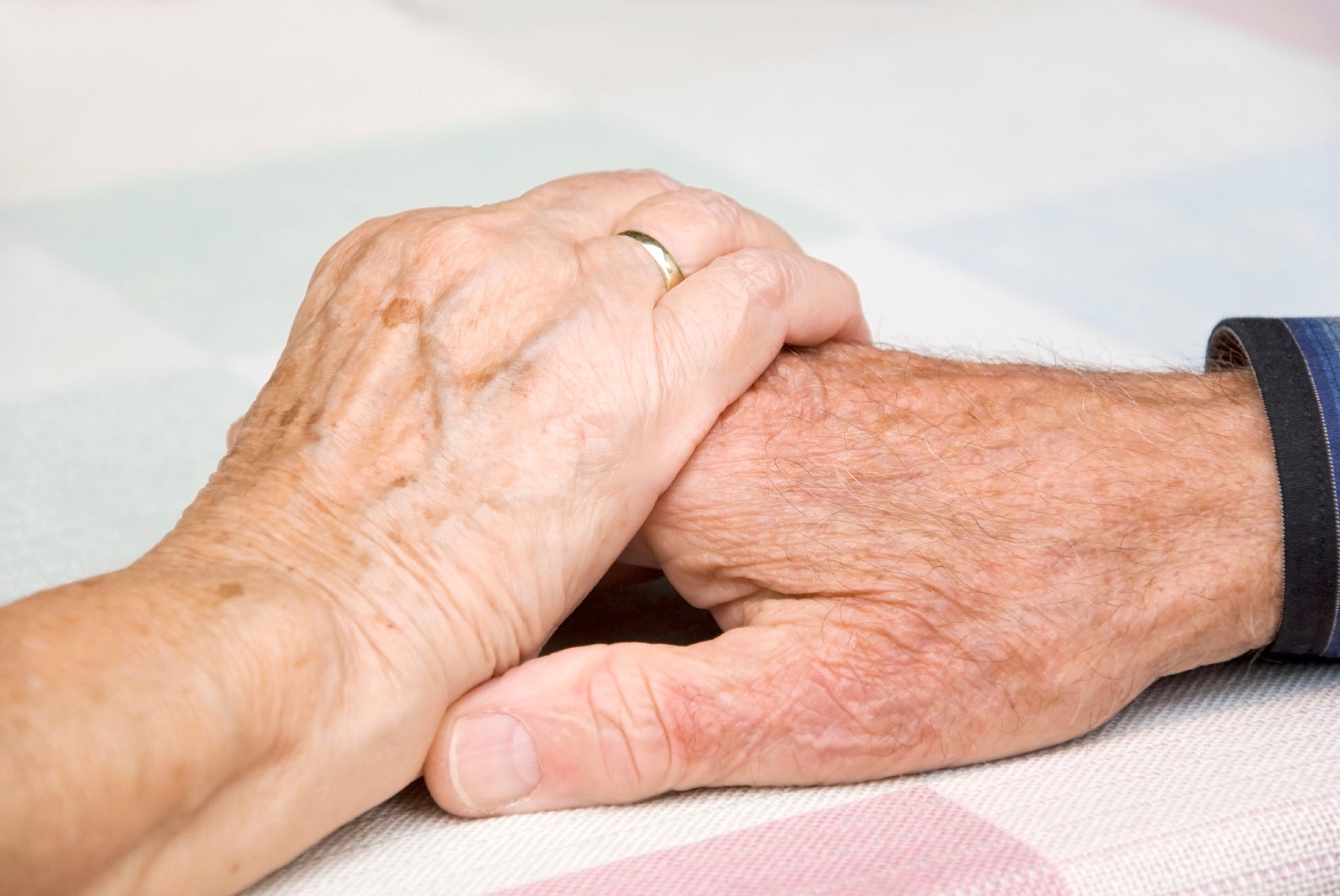 Families give insights into end-of-life choices
Families of terminally ill cancer patients say end-of-life care is better when the patient is at home or in hospice care, not in the hospital intensive care unit.
The study by Dana-Farber Cancer Institute researchers surveyed the families of 1,146 older Medicare patients who had died of either advanced-stage lung cancer or colorectal cancer in the previous year.
When they were asked to rate end-of-life care of their relative, more than half gave excellent marks. They were more likely to see care as "excellent" when the patient had received hospice care for more than three days, when their family member was not admitted to an intensive care unit within the last 30 days of life, and when the patient died at home or at another preferred location outside the hospital, such as a hospice facility.
"It's increasingly clear how and where patients die have an impact on patients' dying experiences and how families remember them," said study author Dr. Alexi Wright, a researcher and a gynecological oncologist in the Susan F. Smith Center for Women's Cancers at Dana-Farber.
The observational study, reported in JAMA, included families of patients who'd been treated at a range of medical settings across the country.
"This is really a family-centered measure of what happens at end of life," Wright told CBS News.
The findings support the need for advance care planning that mirrors the patient's preferences, she said.
"I think our findings are a powerful argument for the importance of advance care planning. You can talk about hoping for the best and preparing for the worst, but unless patients and their families have the information they need to make choices, it's hard to ensure that patients will get care that is consistent with their wishes, which is the most important thing," Wright said.
She said there's a small subset of people who don't want to talk or think about death in advance, but research suggests most terminally ill cancer patients want to discuss it.
"Many studies show that about 80 percent of patients with incurable cancers do want to have conversations and want to know how long they have to live. These conversation need to happen early, not in 11th hour, and these conversations change over time -- desires change over time. It's not a one-time conversation. It's a process of repeated conversations and about where things are," said Wright.
Some patients may need to be admitted to a hospital intensive care unit (ICU) when caregivers and hospice services can't support their medical needs and preferences. But Wright said her next research steps will be "to figure out how we increase hospice enrollment in a timely fashion and how we do multilevel interventions with both physicians and patients to try and prevent people from being admitted to the ICU."
In another end-of-life study reported in the "Letters" section of the same issue of JAMA, New York University School of Medicine researchers compared where physicians died with other similarly educated health professionals (dentists, veterinarians, and nurses, for example), non-health care professionals with similar education levels, and the general population.
The researchers found that physicians were slightly less likely to die in a hospital compared to the general population (38 percent versus 40 percent), but doctors' rates were about the same as others in health care professions or those who had a similar educational level.
Doctors were the least likely group to die at any facility: 63 percent for physicians, 65 percent for other health professionals, 66 percent for others with higher education, and 72 percent for all others.
The study authors wrote that the results suggest a familiarity with health care and a higher education level may have a small association with experiences at the time of death, although other socioeconomic factors may also play a role.
A previous study from Stanford University School of Medicine found that when it comes to choosing their own end-of-life care, a vast majority of physicians would opt for less aggressive interventions than their patients often receive. More than 88 percent of the doctors surveyed in 2013 said they would choose "no code" or "do-not-resuscitate" order when facing terminal illness.
Thanks for reading CBS NEWS.
Create your free account or log in
for more features.