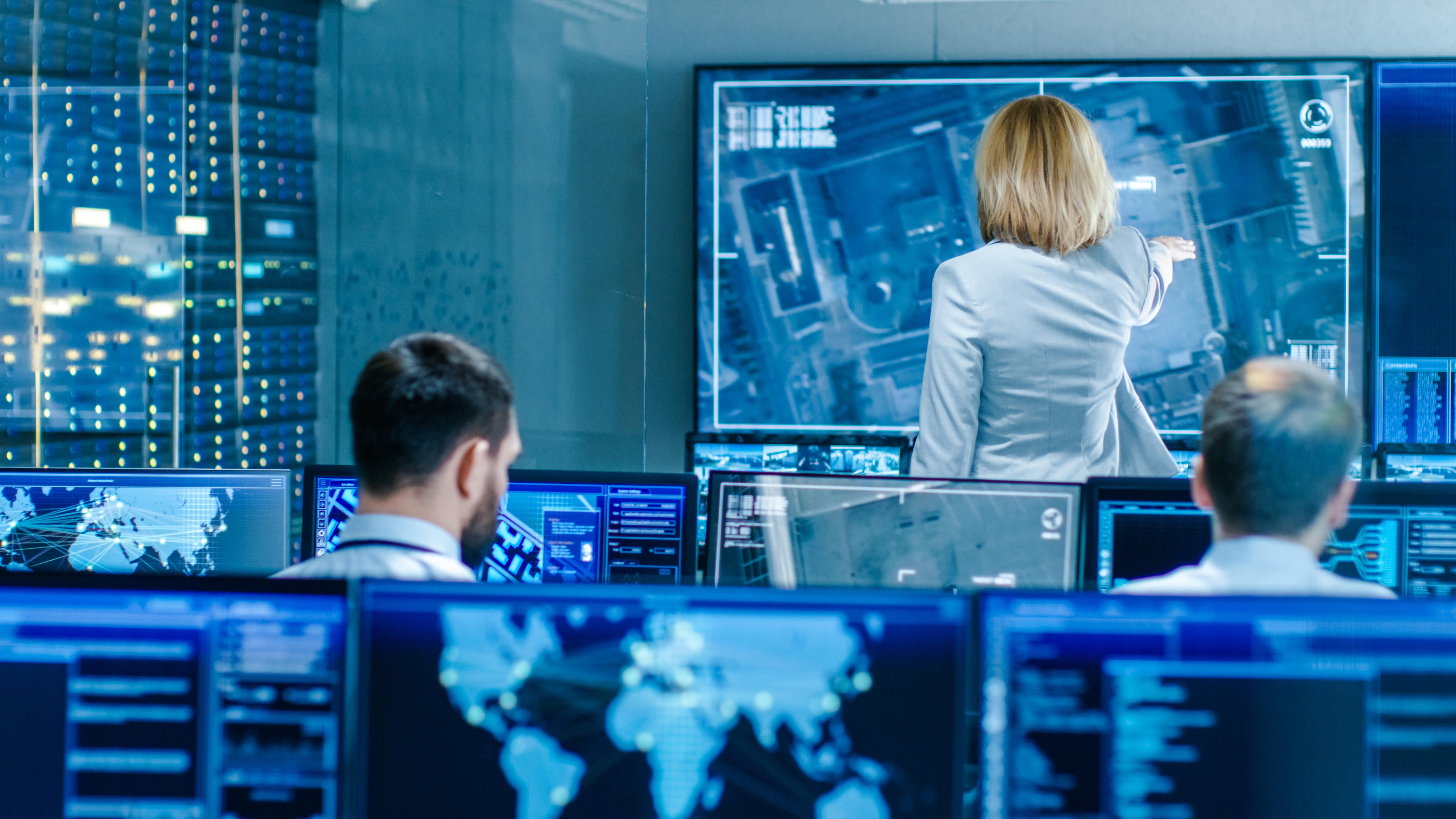 Employee privacy at stake as surveillance technology evolves
Like it or not, employers have always been able to monitor workers. Company email isn't private, and phone calls often come with a familiar voice saying, "This call may be monitored or recorded for quality assurance." But today, the emergence of new technologies that lets businesses track, listen to and even watch employees while on company time is raising concern about "Big Brother" levels of surveillance.
Life on the job, privacy advocates fear, is rapidly turning into life under a managerial microscope.
Take Walmart, which recently patented a system that could take employee monitoring to a new level by letting the retail giant listen in on workers and customers. The patent filing, for a system Walmart calls "Listening to the Frontend," calls for the use of "sound sensors" to zero in on customers' shopping and check-out experience. It would also monitor specific noises, like the beeps of item scanners and rustling of bags, and even the conversations of workers and shoppers.
Collecting audio data would help Walmart cut costs, improve customer service and reduce the need for managers to intervene, according to the patent filing.
Walmart's director of corporate communications, Ragan Dickens, told CBS News the audio would likely be reviewed mostly by computer, and said the program would not be "analyzing the words" it hears. However, the patent filing mentions it may use a performance metric "based on the content of the conversation."
The upshot is that it's unclear how Walmart – the largest retailer and private employer in the U.S. – would use such data, or even if the company intends to deploy the technology. In a statement, Walmart spokesperson Kory Lundberg said, "We file patents frequently, but that doesn't mean the patents will actually be implemented."
Why companies track their workers
Overall, corporate interest in surveillance seem to be on the rise. A survey by research firm Gartner asked 239 companies what types of technologies they are using to "track and understand the sentiment of their employees." Fifty-seven percent said that in 2018 they expect to monitor employee data such as movement, texts in internal messaging systems, workspace usage and biometric monitoring.
Companies may see a number of advantages in tracking employees' work habits, movements and even conversations.
UPS, for example, started using sensors in their delivery trucks years ago to track the vehicles' usage so that maintenance can be done on an optimal schedule. The data also monitors whether drivers are wearing their seat belts and when they are opening and closing the doors of their trucks.
Dan McMackin, PR manager at UPS, said vehicle sensors have helped the delivery company "avoid millions of dollars in repairs and extend fluid intervals on our fleet of more than 100,000 trucks and trailers." UPS also has used the data as a safety awareness tool, which has helped improve employee compliance with certain training protocols, he added.
Other companies have gone a step further in zeroing in on the human factor. For example, Boston startup Humanyze wants to convince other businesses that collecting employee biometric data can boost their bottom line.
Humanyze makes ID badges that use Bluetooth, infrared, a motion sensor and two microphones to monitor everything from an employee's movements around the office to whether or not they are communicating with colleagues.
According to Humanyze's website, "aggregated team data" lets companies see how workers spend most of their time. Ben Waber, CEO of the employee analytics software maker, told CBS Boston station WBZ last year that data-driven information helps businesses determine if their policies are having an impact on their workforce.
Controlling your device
"Emerging technologies do create a lot of issues for both the employer and employee," said Paul Stephens, director of policy and advocacy at Privacy Rights Clearinghouse, calling such practices "unnecessarily invasive."
According to Alan Butler, senior counsel at EPIC, there are two reasons employee privacy has garnered increased attention. One is employers' reliance on BYOD (Bring Your Own Device) policies.
Employees often opt to use their personal phones or computers to access work emails, corporate social media networks and other information, blurring the line between what is private and what should be accessible to employers.
"[Most] employers who host or contract for workplace email accounts maintain control over those accounts, and can thus access them if necessary. But such monitoring could be limited by state or federal law in specific contexts," Butler told CBS News via email. "Ideally, the work and personal data should be segregated such that one can be accessed or deleted without disrupting the other."
The second development Butler cites is the growing use of social media reviews in the hiring process. Some employers are requiring job applicants to log in or turn over their passwords so that they can access and monitor social media activity, in case any "red flags" surface that may affect the company's image.
In the case of Walmart, for example, the concept of audio surveillance in stores raises questions about whether the practice would be legal in states with two-party consent laws, which outlaw recording audio of people without their consent. As of now, there are 12 states with some version of this law.
"Shoppers aren't going to expect their conversations will be recorded," Sam Lester, consumer privacy counsel of the Electronic Privacy Information Center (EPIC) in Washington, D.C., told CBS News, adding that such recordings would raise "a ton of concerns" about privacy.
Can employees do anything about it?
Although no federal laws specifically bar employers from monitoring workers, according to the American Bar Association, some states restrict workplace surveillance. On the digital side, laws protecting employee privacy are also sparse. Only three states -- Maryland, Delaware and Illinois -- have passed bills prohibiting employers from requiring workers to give them to access to their Facebook pages.
As a result, corporate policies are all over the map when it comes to monitoring employees. The dearth of state and federal protections also gives workers few options.
"Employees should have control over their personal devices, but may not have effective control over their workplace devices or an ability to change existing policies," Butler said.
What employees can do is ask about their companies' monitoring and data access policies, as well as recommend changes -- assuming mangers are willing to listen.
Thanks for reading CBS NEWS.
Create your free account or log in
for more features.