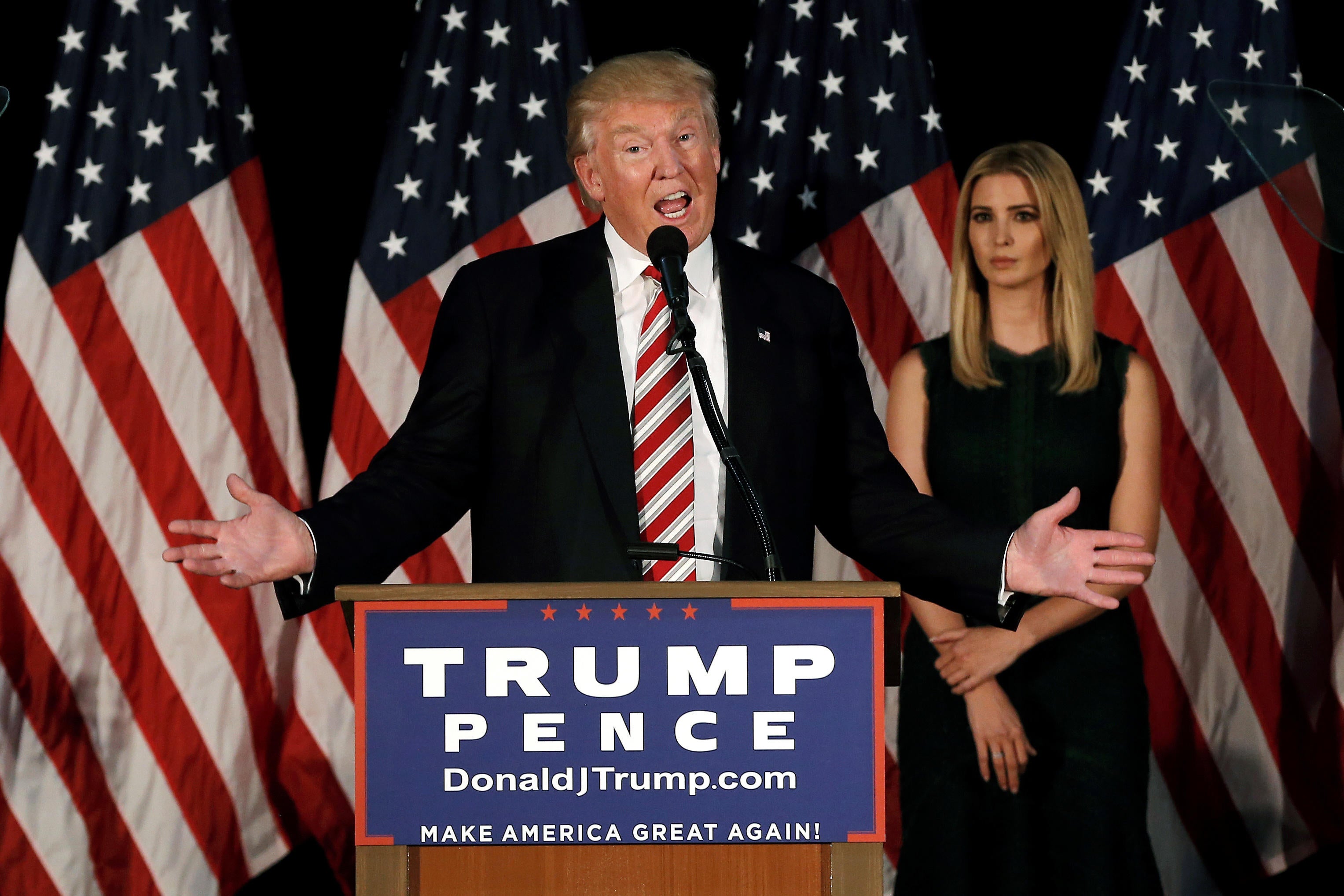 New York attorney general investigating Trump's foundation
New York Attorney General Eric Schneiderman says his office is looking at Trump's foundation to see if it violated state law.
The Donald J. Trump Foundation began in 1987 as a family charity to help worthy causes. But a lengthy Washington Post investigation revealed that Trump stopped donating to his charity eight years ago and made questionable purchases using donors' money -- prompting Schneiderman's investigation, right when Trump hoped to focus on working parents, reports CBS News correspondent Major Garrett.
Trump's campaign blasted the announcement, calling Schneiderman "a partisan hack" and the inquiry "nothing more than another left-wing hit job."
"We have been concerned that the Trump Foundation may have engaged in some impropriety," Schneiderman said on CNN Tuesday.

Schneiderman, a Hillary Clinton supporter, is already suing Trump over alleged fraud at Trump University. On Tuesday Schneiderman said he now has questions about the GOP nominee's foundation.
"We have been looking into the Trump Foundation to make sure it's complying with the laws that govern charities in New York," Schneiderman said.
Recent investigative reports found "Trump's foundation appears to have repeatedly broken IRS rules." At least $25,000 of donor's money was used for an illegal political contribution, $12,000 was spent on football gear signed by Tim Tebow and $20,000 on a six-foot-tall painting of Trump himself.
President Obama seized on the portrait during a rally for Clinton in Pennsylvania.
"The other candidate's foundation took money other people gave to his charity and then bought a six-foot-tall painting of himself," Mr. Obama said Tuesday.
Word of the inquiry spread hours before Trump teamed up with daughter Ivanka to unveil his plan to help working families.
"Safe, affordable, high-quality child care should not be the luxury of a fortunate few," Ivanka said.
Trump's plan would allow parents to deduct child care expenses from their income tax, create new savings accounts to care for dependent relatives and guarantee six weeks of federally subsidized leave for mothers, but not for fathers.
"My opponent has no child care plan. She never will," Trump said.
Clinton does have a child care plan offering 12 weeks of guaranteed leave for mothers and fathers, paid for by higher taxes on the wealthy. Trump's plan is paid for by reducing waste in unemployment insurance. Its wages for family leave are lower than Clinton's.
Thanks for reading CBS NEWS.
Create your free account or log in
for more features.