Trump spends "no money" on advertising, jabs at Rubio's "sweating"
What are the 2016 presidential candidates saying on the campaign trail?
---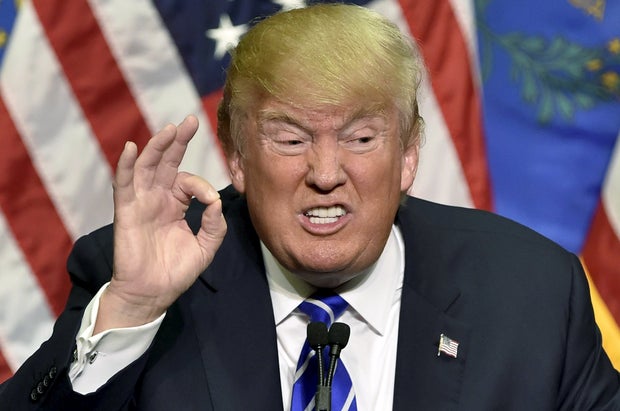 Donald Trump has spent "literally no money" on ads:
"When you're on all Trump all the time, when you have a show and the show is Trump and then you have an ad and it's Trump, they O.D. on Trump, right? That's no good. So anyway, so I so far I've spent very little money. I've actually spent no money, I mean literally no money on advertising." --press conference in Norcross, Georgia
---
Trump doesn't think "soaking wet" Marco Rubio can handle Putin:
"I think Rubio is low energy, but here's the problem with Rubio: when you sweat that much.. now think of it. So you have Putin - he's sitting over here. And he's waiting to kill the stupid Americans because he's been just destroying us so badly. So he figures, and a guy walks in, and he's soaking wet and sweating. "Hello, hello, can I have some water?" And Putin's sitting there what the hell kind of stuff is this? This is not exactly a poker player here folks." --campaign rally in Norcross, Georgia
Thanks for reading CBS NEWS.
Create your free account or log in
for more features.