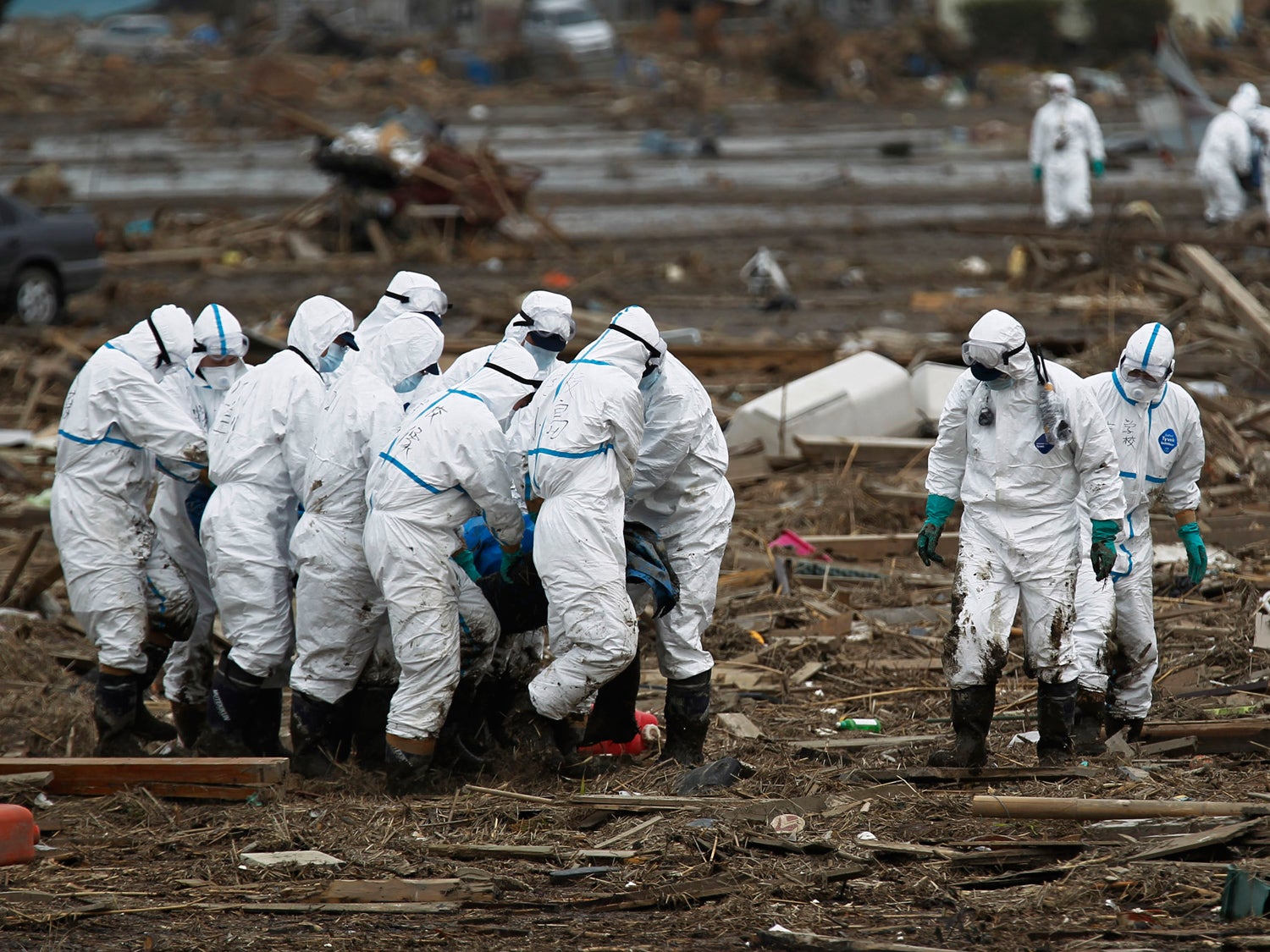 Elderly Japanese volunteer for nuke cleanup
Many senior citizens take up volunteer work after retirement. But in Japan, a new civic group has formed, with a particularly urgent and hazardous mission -- senior citizens offering to take the place of younger workers at the crippled Fukushima Dai-ichi nuclear plant.
CBS News correspondent Lucy Craft recently spoke with members of the "skilled Veterans Corps," made up of former professionals who are signing up for duty at the facility.
For seniors like Michio Itoh, who supervises a shop for the handicapped, replacing the younger men at Fukushima Dai-ichi felt like a moral obligation.
"Making young people do that harsh work at the nuclear plant is cruel," Itoch said. "I want to shoulder some of their burden."
To others the mission is personal.
"If the nuclear plant isn't brought under control, it could have all kinds of effects on young children," one grandmother volunteering with the corps said to CBS News. "I couldn't just sit back and do nothing."
The group's founder, Yasuteru Yamada is a no-nonsense retired engineer; he insists that this is no kamikaze suicide squad. Instead, he says it simply makes more sense for seniors - in their sunset years - to pitch in.
"Senior people, elder people, will get less influence (sic) by radiation. Therefore we say older people should take action."
Yamada's companion, Maho Masubuchi, says the retired engineer made up his mind right after the nuclear accident.
"Most Japanese are thinking, 'Gee, somebody has to go into that radiation and fix the plant - I sure hope it's nobody I know,'" Masubuchi said. "But Yamada couldn't just let others take the risk. He had to help."
So through word-of-mouth and a website he recruited other seniors to join him. Right now they have 400 volunteers, though Masubuchi estimates they will need somewhere in the thousands over time.
"This is just an initiation, the starting point."
Yamada survived a narrow brush with lymphoma three years ago. At 72, his cancer is in remission, and he's determined to make every moment of his life count. He plans to make his first trip to survey the crippled plant this month.
One of Yamada's hobbies is Japanese calligraphy - painting poetic verses in traditional characters. A work that he recently completed and showed CBS News is a rumination about his own passage of time.
"From a withered tree a flower blooms again," it reads.
Thanks for reading CBS NEWS.
Create your free account or log in
for more features.