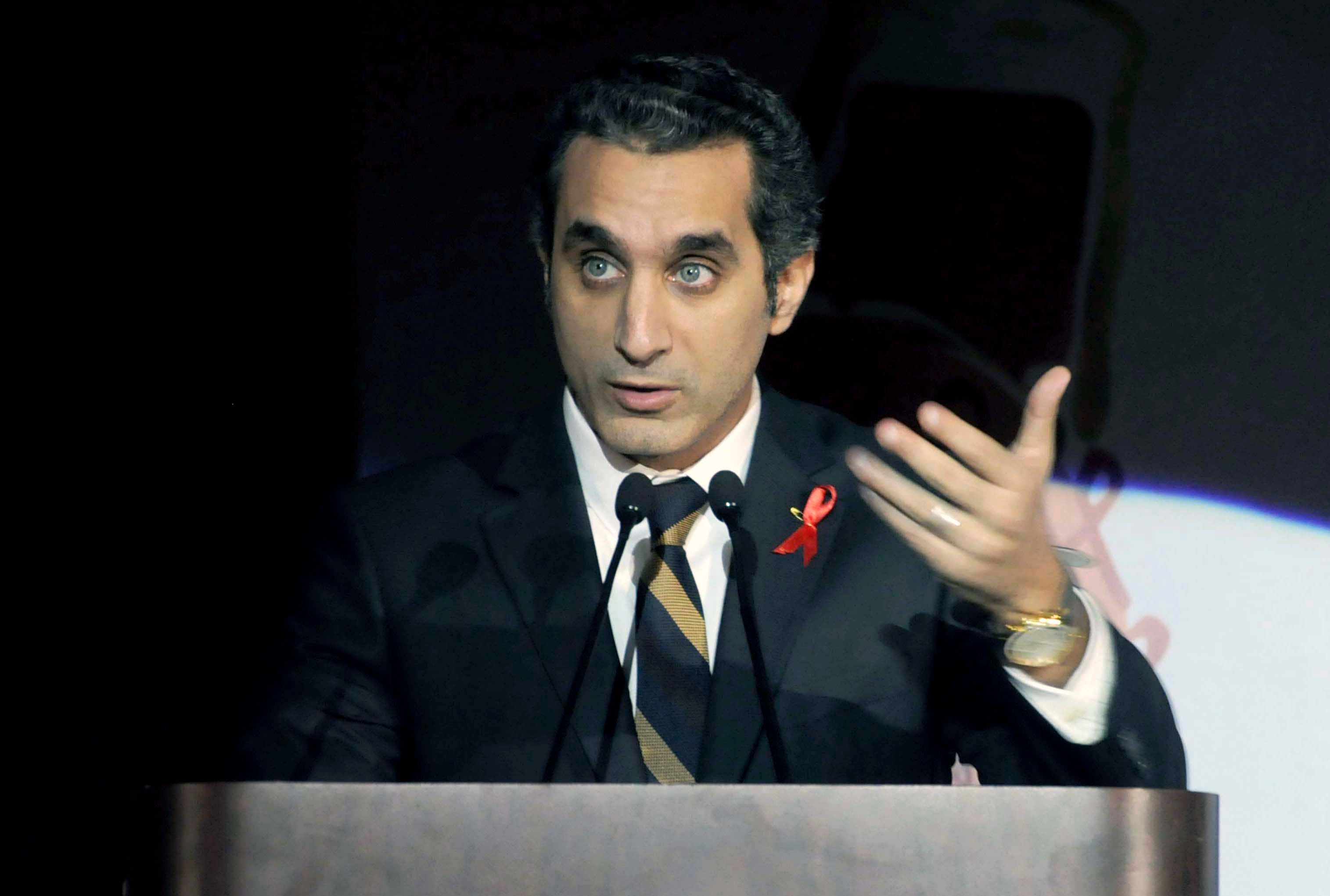 Egyptian comedian Bassem Youssef not backing down in face of libel charges
CAIRO Bassem Youssef was once a heart surgeon but now makes jokes for a living. The serious libel charges that the comedian faces, however, are no laughing matter; Egypt's public prosecutor has charged him with defaming President Mohammed Morsi, insulting Islam, and spreading false news. Earlier this week a warrant was issued for his arrest; Youssef turned himself in to the prosecutor's office and paid bail in the amount of 15,000 Egyptian pounds ($2,200).
Still, Youssef had a bit of good news Saturday when a Cairo court threw out a lawsuit from an Islamist lawyer urging that Youssef's TV show be banned for insulting Morsi and containing too much sexual innuendo, The Associated Press reported.
Despite the legal travails and mounting pressure from the Egyptian authorities, Youssef didn't back down during this week's program. Rather, he turned up the heat. In the latest episode broadcast Friday night, Youssef publicly skewered Morsi, poking fun at the president's public comments and his political supporters. After playing a clip of the president's recent speech at the Arab League Summit (widely ridiculed on Egyptian social media), Youssef threw his hands up in faux desperation and cried, "Where do we even begin?!"
The Muslim Brotherhood wasn't spared from his searing satire, and neither were Egypt's Islamist-oriented television channels, subject to the same satirical cut-up's familiar to American viewers of Jon Stewart's "The Daily Show."
Youssef also poked fun at the charges against him; the intro played scenes from his arrival at the prosecutor's office as a deep baritone voice intoned, "Freedom isn't free...so he paid cash for his bail."
Making light of his legal travails last week, Youssef said, "Last week was somewhat difficult for us ... arrest, warrants, questioning, defaming religion, insulting the president."
He even conducted an orchestra that sang a satirical paean to the intimate relationship between Egypt's Muslim Brotherhood and the emir of Qatar, a country that has forged a close relationship with Egypt's new Islamist rulers.
During the episode, he also turned his attention on the public prosecutor who had brought the charges against him, and the controversial manner of his appointment - and the extra-legal firing of his predecessor - by Morsi last November.
Those thinking Bassem might shy away from directly addressing the president during this episode were sorely mistaken. One sketch early on in the episode was titled "Who Wants to be a Millionaire - Presidential Edition." A hapless "presidential spokesman" stumbled his way through the questions, at one point miming the children's rhyme "eeny, meeny, miny, mo" as a method for presidential decision-making.
Youssef closed his episode by reading aloud a list of names of Egyptian activists and journalists currently imprisoned - a show of solidarity with the lesser-known who are paying the price for daring to speak out against the government.
Thanks for reading CBS NEWS.
Create your free account or log in
for more features.