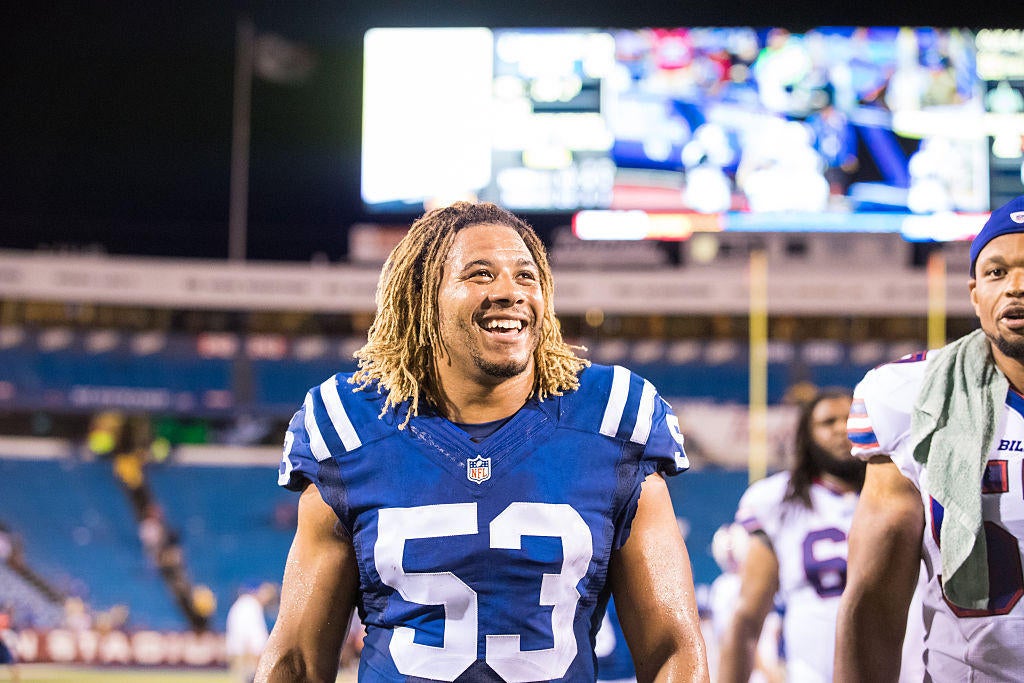 Friend of Colts player allegedly killed by immigrant says he wouldn't want his death politicized
Police say the suspected drunk driver who allegedly killed an Indianapolis Colts player and his Uber driver is in the U.S. illegally. According to police, Manuel Orrego-Savala is a Guatemalan citizen and was deported from the U.S. twice.
In Edwin Jackson's first season with the Colts, he was their No. 3 tackler and his teammates, who affectionately called him "poundcake," admired him for his hard work and competitive spirit. Last season, he was sidelined with an injury, reports CBS News' David Begnaud.
Around 4 o'clock Sunday morning in Indianapolis, Jackson and his Uber driver Jeffrey Monroe, were killed. Their car was pulled over on the side of Interstate 70 because Jackson felt sick. Both men were outside the vehicle when a black Ford F-150 truck plowed into them. The force of the impact threw one of the men into the center lane where he was later accidentally struck by a state police vehicle.
"He looked at me like a brother just like I looked at him like a brother," said Jackson's roommate Chad Bouchez. He had gone out with Jackson the night he was killed.
"He actually did the right thing and he took an Uber," Bouchez said. "He was making the right steps to get home safely and not put anyone else in harm's way."
The driver of the truck, Manuel Orrego-Savala, was arrested with a blood alcohol level nearly three times the legal limit. According to a police affidavit, the suspect used an alias – and was in the country illegally. Investigators say he was deported to Guatemala in 2007 and again in 2009.
In response to news of Jackson's death, Congressman Todd Rokita of Indianapolis said in a statement: "We must... Guarantee this never happens again by building a wall, ending sanctuary cities, and stopping illegal immigration once and for all."
"Absolutely not. He would not want that," Bouchez said. He says Jackson wouldn't want his tragedy to be politicized. "I don't think Edwin would have judged anyone on where they were from or anything else."
Orrego-Savala is being held in the Marion County jail where he's awaiting charges. His first court hearing is Wednesday. State police investigators are working with U.S. federal immigration officials and they have placed an immigration hold on him.
Thanks for reading CBS NEWS.
Create your free account or log in
for more features.