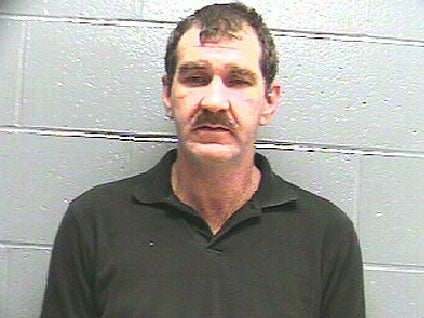 Edward Bagley Update: More sentences handed down in Missouri sex torture, captivity case, report says
(CBS/AP) KANSAS CITY, Mo. - A federal judge handed down more sentences Thursday in a Missouri sex torture and captivity case,reports the Kansas City Star.
Edward Bagley, a Missouri man who authorities say tortured a young woman he kept as a sex slave for about six years, was reportedly sentenced Wednesday to 20 years in prison, along with his co-defendant Bradley Cook, 34. Dennis Henry, 53, of Wheatland, Mo., was sentenced to 10 years.
The 46-year-old Bagley was sentenced after a federal court judge in Kansas City accepted a plea agreement.
He pleaded guilty in January to one count of using an interstate facility to entice a minor into illegal sexual contact.
He was accused of enticing the underage girl to be his sex slave, torturing and mutilating her, and allowing others to view the torture sessions.
On Thursday, James Noel, 47, was sentenced to five years in prison after pleading guilty to participating in the torture. Noel reportedly admitted to flogging and shocking the young woman prosecutors said Bagley was keeping as a sex slave in his trailer home in rural Lebanon, Missouri.
Noel reportedly said he brought Bagley steaks, cigarettes, cots, clothing, lighters and cash when he came to the trailer, and admitted using an old-fashioned crank telephone to administer electrical shocks to the victim, reports the paper.
"He wanted to watch the tears run down my face," the victim reportedly testified. "He got more aroused as I cried."
Also on Thursday, Bagley's wife, 48-year-old Marilyn Bagley, was sentenced to five years of probation. A prosecutor reportedly described her as a "victim turned perpetrator." Michael Stokes, 65, who admitted to bringing Bagley gifts and torturing the victim, was also sentenced, receiving five years.
As part of his sentence, Bagley also agreed to pay about $123,000 toward counseling and medical care for the victim, who is now 27, the paper reports.
Thanks for reading CBS NEWS.
Create your free account or log in
for more features.