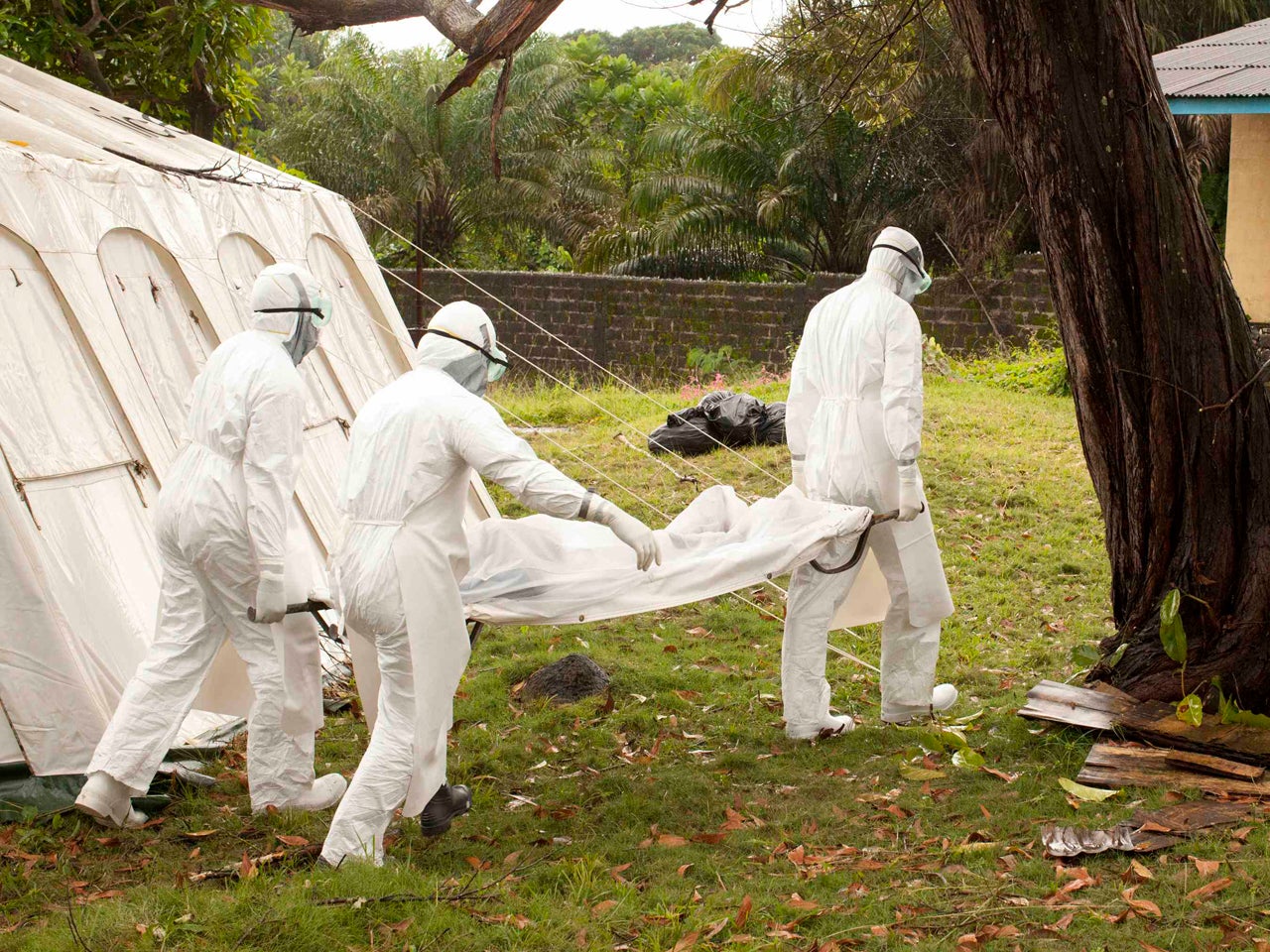 Liberia pleads for help as Ebola spreads
JOHANNESBURG, South Africa -- The historic outbreak of the deadly Ebola virus in West Africa continues to spread. Two nations have declared public health emergencies, and Liberia is pleading for help trying to bring the virus under control.
More than 700 people have died -- including one American -- as the virus spread across four countries, making it the largest Ebola outbreak ever. Some aid organizations have ordered staff to leave the region.
The president of Liberia, where there are over 320 known Ebola cases -- has issued emergency measures, reports CBS News correspondent Debora Patta, putting the country on a virtual lock-down.
Ebola treatment centers in Liberia have been overrun by the sick and the dying. In a desperate effort to contain the virus, the government has shut schools and closed many borders, but they admit it's too much to handle on their own.
"Our government has declared this now as a humanitarian crisis that is above the control of the national government," assistant minister of health Tolbert Nyenswah told CBS News.
Nyenswah appealed for more international aid, specifically medical staff experienced in treating the disease, which has no known cure or vaccine and even with good treatment, is rarely survivable.
"This virus, if it is not taken care of, will be a global pandemic," Nyenswah warned.
Ebola can be carried by an infected person for as long as three weeks before they show any symptoms.
One victim was American national Patrick Sawyer, who became violently ill during a flight to Nigeria after working in Liberia. His wife said he had planned to return to Minnesota in August.
"He got it from his sister," explained his wife Decontee Sawyer. She said Sawyer's sister died from Ebola weeks earlier "without them knowing that she had Ebola because it displays symptoms of other illnesses like malaria."
Two American aid workers have also been infected. Dr. Kent Brantley and Nancy Writebol have shown signs of improvement, but they remain in seriously ill in Liberia. Their charity, Samaritan's Purse, is now evacuating all non-essential personnel from the country.
The Peace Corps is pulling all 340 of its volunteers from the region after two of them were exposed to a person infected with the virus. Neither is showing signs of infection, but they were being closely monitored.
U.S. health officials say the crisis is far from under control.
Dr. Steve Monroe of the Centers for Disease Control and Prevention (CDC) told CBS News on Wednesday he was "concerned that it is going to take a long time, and there may be fatigue among some of the response organizations in terms of their ability to maintain the sustained effort that's needed."
And as Patta notes, it's not just a Liberian problem. The disease is still spreading in Guinea, where it was first detected, and in Sierra Leone, the latest country to declare a public health emergency.
That means border control authorities across the continent, even thousands of miles away in South Africa, are bracing themselves to deal with the arrival of people from neighboring nations who may have contracted the deadly virus.
Thanks for reading CBS NEWS.
Create your free account or log in
for more features.