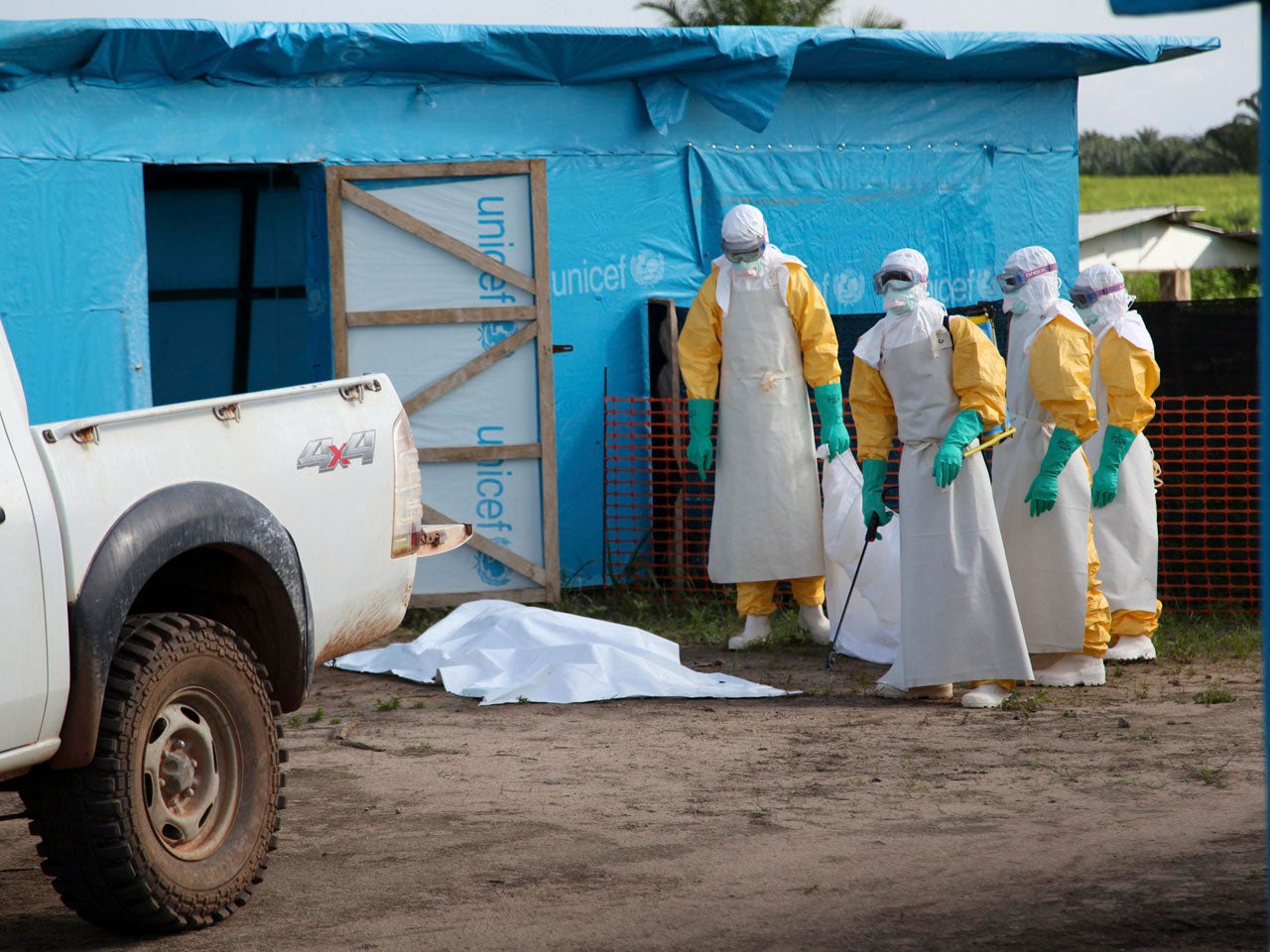 Saudi Arabia tests man suspected of having Ebola
RIYADH, Saudi Arabia -- Saudi Arabia said Tuesday it is testing a man for the Ebola virus after he showed symptoms of the viral hemorrhagic fever following a recent trip to Sierra Leone.
The Health Ministry said the symptoms appeared in the 40-year-old Saudi man at a hospital in the western city of Jiddah. He is in critical condition and being treated in a unit with advanced isolation and infection-control capabilities.
Different types of viral hemorrhagic fevers have been found in the kingdom, but no case of Ebola has ever been detected there, according to the ministry.
The cause of the Saudi man's sickness is unknown, but Ebola cannot be ruled out given his travel history, the ministry said. He has already tested negative for dengue fever, and tests are underway for other viruses.
The ministry submitted samples to test for Ebola on the advice of the World Health Organization.
Health Ministry spokesman Dr. Khalid al-Marghalani told The Associated Press that the man arrived to Saudi Arabia from Sierra Leone on Sunday night. He said officials are looking into his flight details, including the passenger list, and what relatives or other people he may have been in direct contact with since landing in the kingdom.
Saudi Arabia earlier this year said it would not issue visas this year for religious pilgrims from Sierra Leone, Liberia and Guinea because of concerns over Ebola.
The kingdom has been the epicenter of infections for the Middle East Respiratory Virus, another frequently fatal disease.
Meanwhile, the second American missionary infected with the virus was on her way back to the U.S. aboard a private jet Tuesday morning. Nancy Writebol was expected to reach the isolation unit at the Emory University Hospital later in the day. Her colleague, Dr. Kent Brantly, is already there. Both have been given an experimental serum to try and treat the disease, and hopes have been expressed over limited improvements in their condition.
The Ebola outbreak could actually be much worse than the official death toll reflects. Already, the World Health Organization says 887 people have died, but a top doctor working at the heart of the outbreak in West Africa says many cases are going unreported.
The senior doctor, who works for a leading medical organization in Liberia, explained to CBS News' Debora Patta that what has helped set this outbreak apart from previous ones is the virus' spread in urban areas.
One of the epicenters of the disease is the Liberian capital of Monrovia, home to about a million people, or almost a quarter of the country's population.
The doctor, who spoke to CBS News on condition of confidentiality, said the disease is spinning out of control in Africa partly because it is extremely difficult to contain it in a sprawling, congested city center.
Thanks for reading CBS NEWS.
Create your free account or log in
for more features.