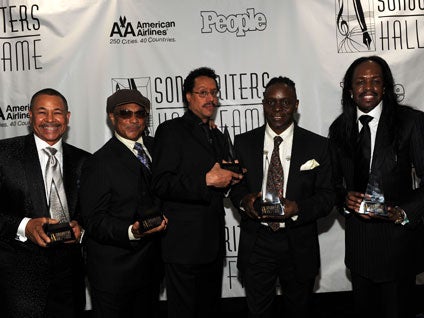 Earth, Wind & Fire Riot Rivals Juggalos' Antics: Beer Bottles, Fire, and Fights Oh My!
FORT COLLINS, Colo. (CBS/AP) What started as a mellow night at an Earth, Wind & Fire concert suddenly erupted into an extremely violent scene that would put even the Juggalos to shame.
Although it is unclear what initially sparked the fight (most likely a combination of alcohol and more alcohol), police say the crowd of about 400 people began throwing bottles, damaging cars, and setting fires in the city of Fort Collins, Colo., about 65 miles north of Denver.
At one point, two people were launched through a window of a local craftsman shop, but according to the shop's owner who spoke with Gawker says, "Part of the sizzle of being downtown is the unexpected. That's what makes it exciting"...and costly.
The owner of the shop expects to spend several thousand dollars in order to repair the damage.
In addition to the fighting and bottle slinging, vendors who set up downtown for the NewWestFest claim that they were robbed and that damage had been done to their tents.
Larimer County sheriff's deputies, Colorado State University police and the Fort Collins SWAT team assisted city patrol officers who had to resort to tear gas after the unruly crowd failed to heed orders and disperse.
Aside from the destruction to property, hospitals in Fort Collins and Loveland reported a total of 13 people were treated for cuts and no officers were hurt which is shocking considering the amount of force used to quell the disturbance.
At the end of the day, authorities had issued several citations for disorderly conduct or fighting in public and said more arrests were possible.
Thanks for reading CBS NEWS.
Create your free account or log in
for more features.