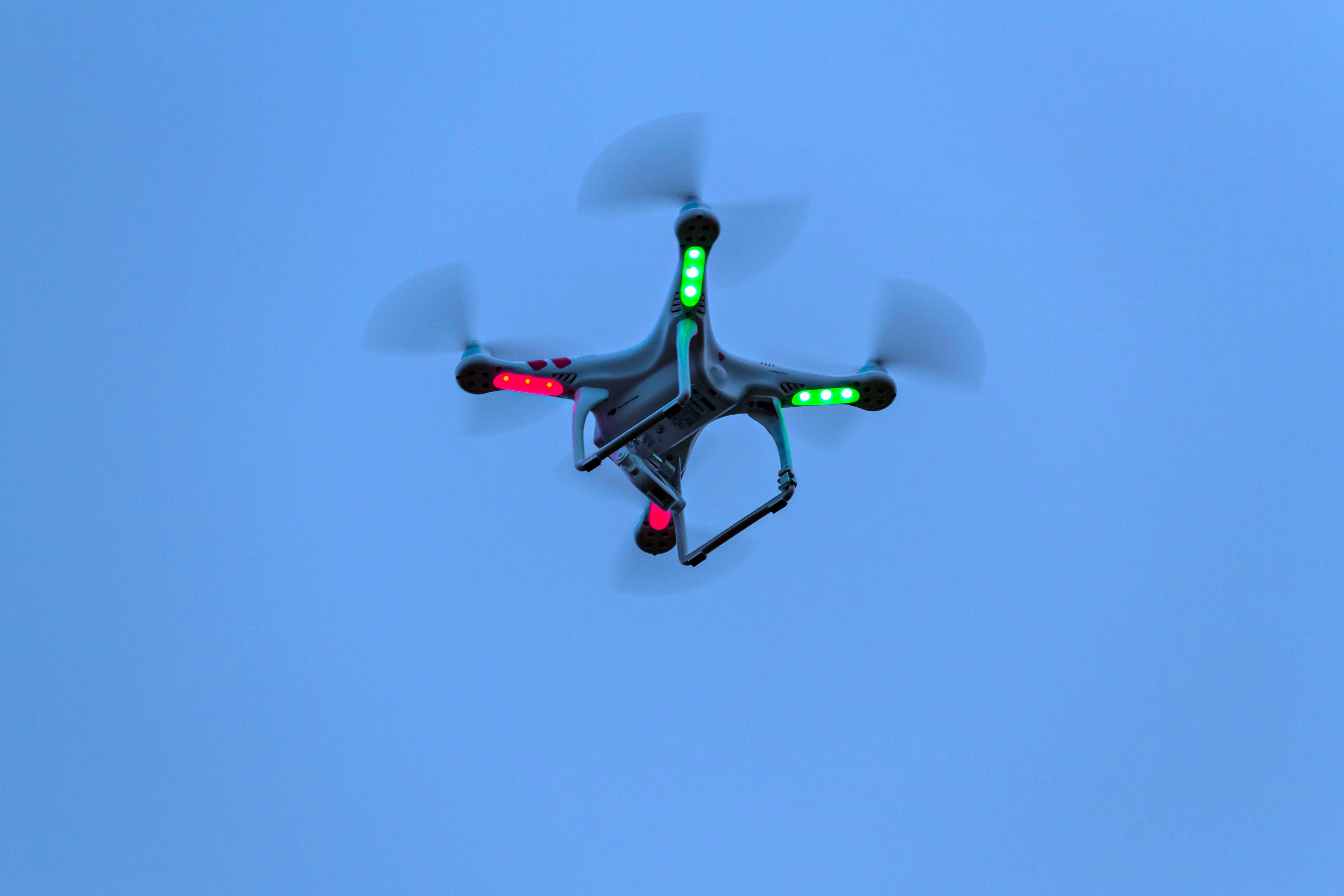 NYPD scanning the sky for new terrorism threat
For the last year, the country's largest police force has been increasingly concerned about a potential terror attack from the air by a drone armed with a deadly weapon.
Now, they are far along in planning a response to that possible security threat, reports CBS News correspondent Jeff Pegues.
"We look at it as something that could be a terrorist's tool," New York Police Department Deputy Chief Salvatore DiPace said.
For the first time, he is publicly acknowledging why the NYPD is paying close attention to America's fascination with drones and the potential that they could deliver a terrorist attack.
He's worried that the technology has advanced enough for someone to carry out an air assault using chemical weapons and firearms.
"We've seen some video where the drone was flying at different targets along the route and very accurately hitting the targets with the paintball," he said.
But the NYPD sees a drone carrying explosives as the number one threat. And one video in particular was a wake-up call.
Last year in Germany, a drone was hovering over a crowd of people just as German Chancellor Angela Merkel delivered a speech.
It flew toward the podium and landed right in front of her.
She was smiling, but law enforcement across the globe was not.
"If you really think about what could have happened there, the drone hit its target right on the mark and could have took the chancellor and her people out," DiPace said.
His concern has only been heightened by a dramatic increase in the number of drone incidents in New York City -- over 40 in the last year.
And in some cases unmanned aircraft systems or drones are either intentionally or unintentionally being flown into the airspace of NYPD helicopters.
This summer, one incident in particular had NYPD Aviation Unit members - Officer Daryl Maudsley and Sgt. Antonio Hernandez - particularly concerned. Their helicopter nearly collided with a drone that was about 800 feet off the ground.
"We're flying in the dark; we have night-vision goggles on, we're trying to get a job done and then the next thing you know we see this drone come up to our altitude," Hernandez said.
The problem was they couldn't know what the drone was capable of.
"You don't know what the intentions are -- hostile, recreational; there's a lot of different ways you can go with that," Maudsley said.
Quite literally the sky is the limit for people intent on doing harm. At least that's how police see it.
"Drones are out there flying around; people think that they're a toy or a model; they're not," said Deputy Inspector Jimmy Coan, commanding officer of the NYPD aviation unit. "They're another aircraft flying in the national airspace system, and they create a significant safety hazard."
They would like to develop technology that could take control of a drone as well as scan the skies over major events.
"We've just gotta modify the technology to put a system in place at Yankee Stadium or Citi Field or the USTA (U.S. Tennis Association), but we can monitor the airspace to see if something enters that space that shouldn't be there."
But that's on the horizon. For now the department is monitoring potential threats.
"We've looked at some people that have jury-rigged these drones to carry guns, to carry different types of explosives if they wanted to; there's just so many possibilities that we're very worried about," DiPace said.
The NYPD is consulting with the military and has members of its counterterrorism, bomb squad, emergency services and aviation units working on a plan to counter weaponized drones.
Thanks for reading CBS NEWS.
Create your free account or log in
for more features.