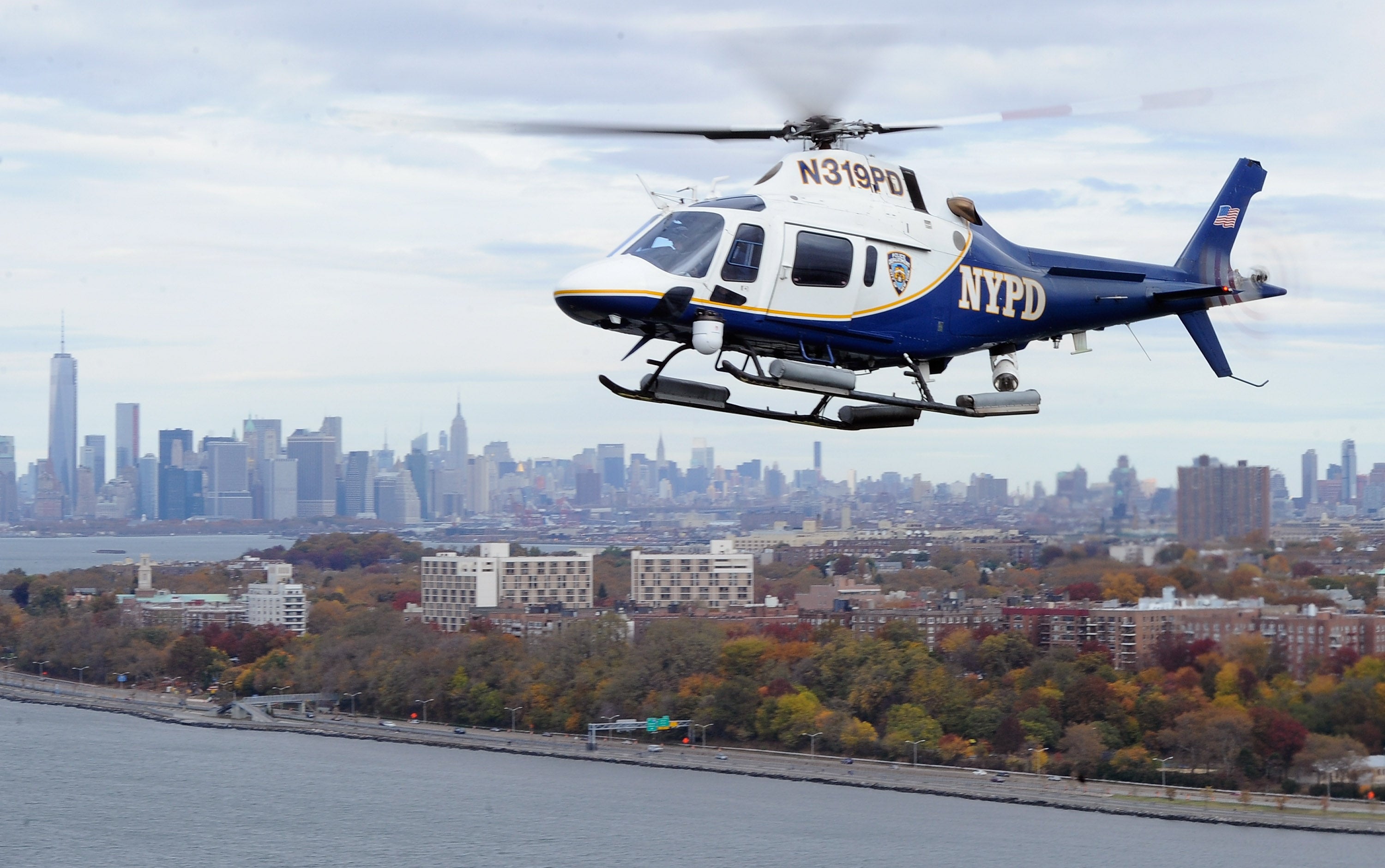 NYPD: Police helicopter has near miss with drone over Brooklyn
NEW YORK -- Police say a man has been arrested after an NYPD helicopter had a near miss with a drone in Brooklyn.
CBS New York reports it happened early Wednesday morning over Greene Avenue in Bushwick.
The chopper was helping to search for a missing person when police said the drone came within 50 feet of the aircraft. That's when the helicopter had to suddenly change course, police said.
Isaac Rosa, 34, was arrested for illegally operating the drone, which was equipped with a GoPro camera, police said. He's charged with reckless endangerment and obstructing governmental administration.
Earlier this year, Mayor Bill de Blasio warned there are city laws on the books to prosecute anyone who operates a drone inappropriately.
"It's a common sense matter," he said in July. "If you see an NYPD vehicle or NYPD helicopter, stay out of the way."
In July, two men were arrested after allegedly flying a drone too close to an NYPD helicopter near the George Washington Bridge.
Police have also had incidents with drones over Times Square and near Citi Field.
Describing New York City as the "Wild West" for drone activity, Sen. Charles Schumer called on federal officials in August to speed up regulations for the small, remote-controlled aircraft.
Schumer said drones pose a threat to safety and privacy and have interfered with airspace.
Drone enthusiasts say most pilots are tech junkies who use the devices to take aerial photos.
Thanks for reading CBS NEWS.
Create your free account or log in
for more features.