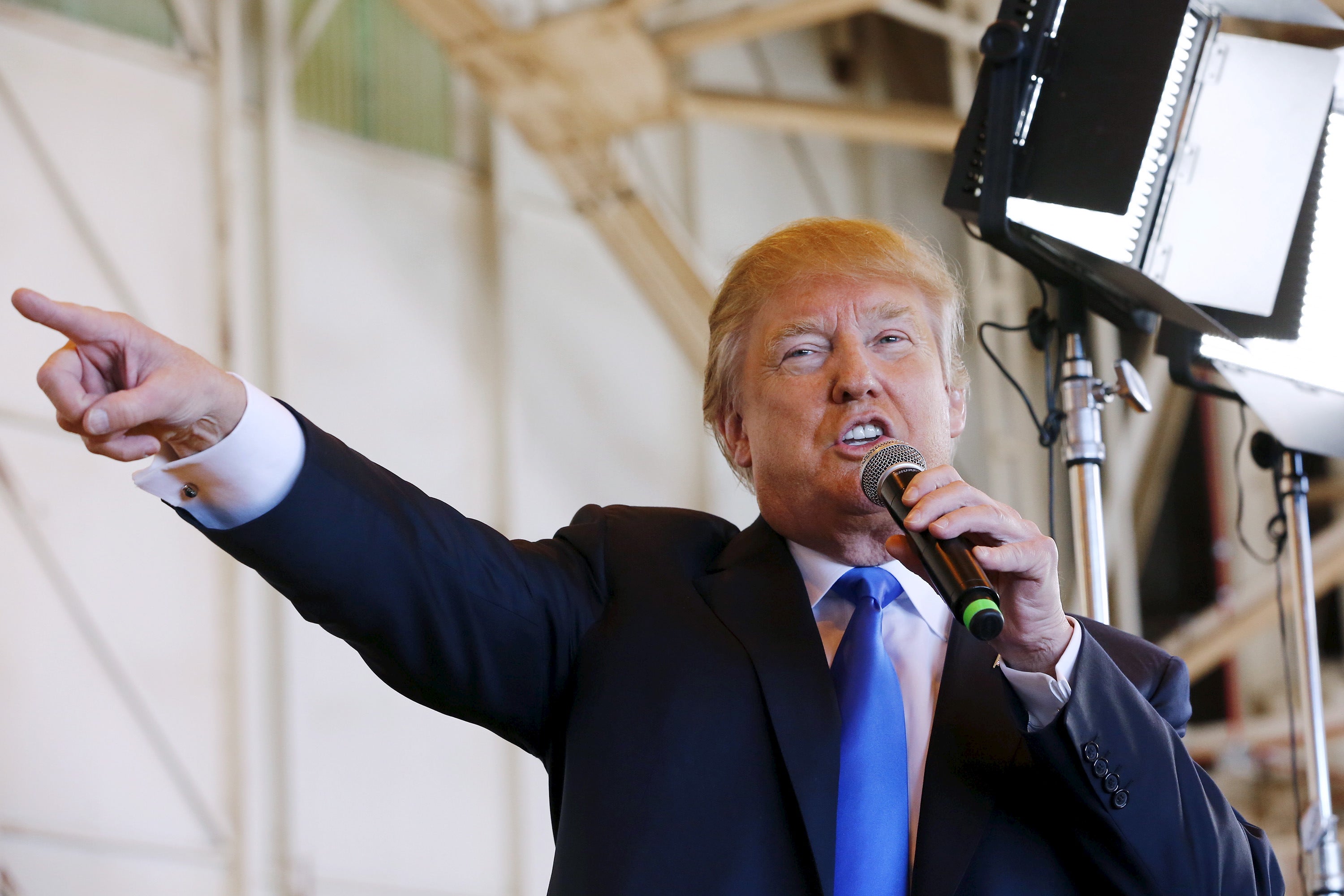 Donald ​Trump unveils first TV ad for Iowa, New Hampshire
Donald Trump's first television ad explains he will "make America great again" by "calling for a temporary shutdown of Muslims entering the United States," cutting "the head off ISIS" and stopping illegal immigration by building a wall that Mexico will pay for.
"I am leading in every poll by wide, double digit margins," Trump said in a statement Monday. "We have tremendous crowds, incredible support from all over the country and I am $35 million dollars under budget."
First reported by the Washington Post and revealed by the campaign Monday morning, the 30-second spot will begin airing in the early state of Iowa and New Hampshire beginning Tuesday, Jan. 5.
Trump has said he will spend at least $2 million a week on advertising, and according to a campaign press release, he will allocate $1.1 million of that to television in Iowa and nearly $1 million to television in New Hampshire.
The campaign will also air a new radio ad this week in South Carolina featuring Nancy Mace, the first female graduate of the Citadel.
Full text of the ad:
TRUMP: I'm Donald trump and I approve this message.
ANNOUNCER: The politicians can pretend it's something else, but Donald Trump calls it radical Islamic terrorism. That's why he's calling for a temporary shutdown of Muslims entering the United States until we can figure out what's going on. He'll quickly cut the head off ISIS and take their oil. And he'll stop illegal immigration by building a wall on our Southern border that Mexico will pay for.
TRUMP at rally: We will make America great again.
Update: Trump's ad shows footage of migrants jumping over a wall, suggesting they are crossing the Southern U.S.-Mexico border. However, as first reported by Politifact, the footage shows migrants in Morocco in 2014 trying to cross into Spanish-held territory on the Moroccan coast.
In a statement to CBS, the Trump campaign defended the use of this footage: "The use of this footage was intentional and selected to demonstrate the severe impact of an open border and the very real threat Americans face if we do not immediately build a wall and stop illegal immigration. The biased main stream media doesn't understand, but Americans who want to protect their jobs and their families do."
Thanks for reading CBS NEWS.
Create your free account or log in
for more features.