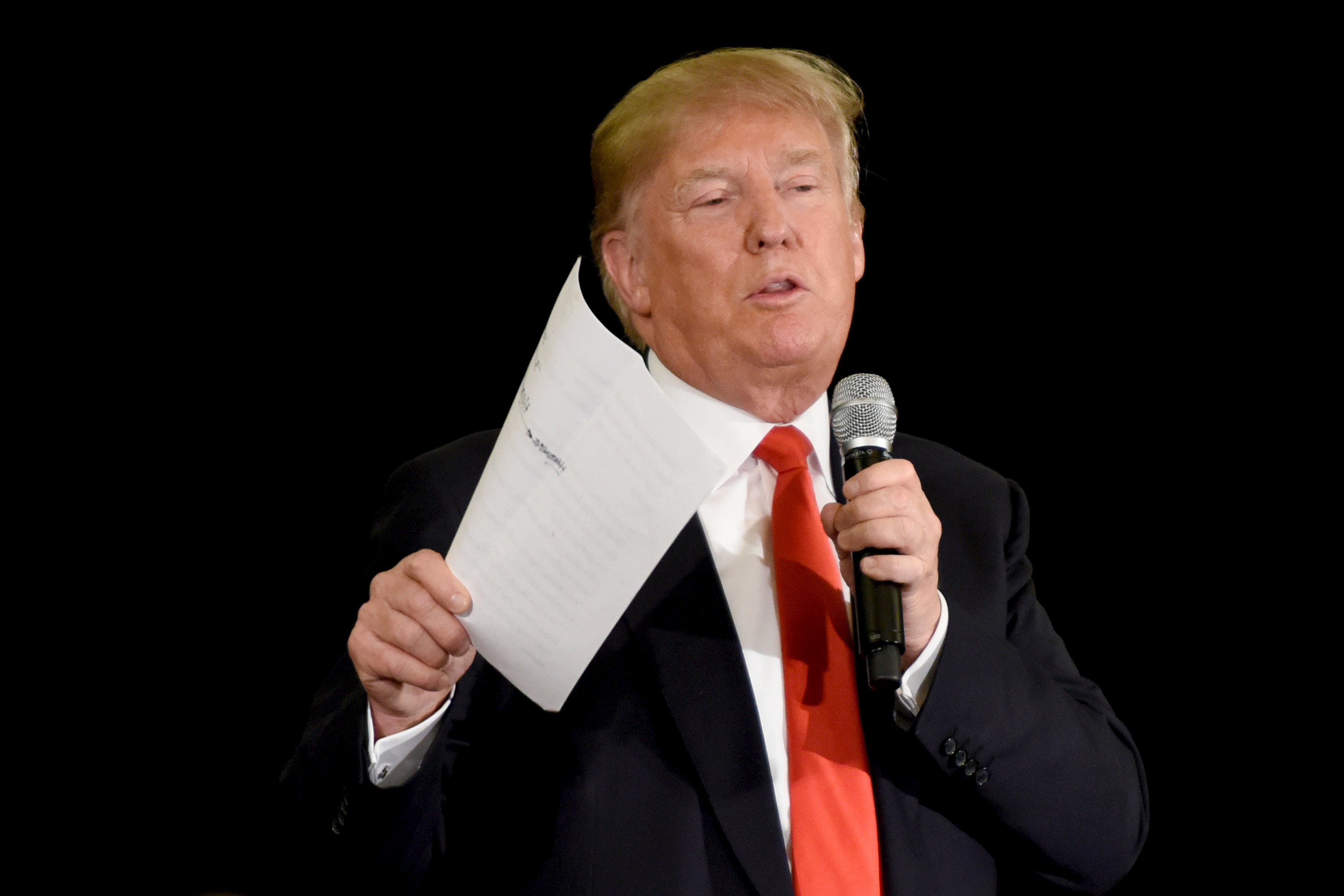 Donald Trump meets with RNC Chairman Reince Priebus about GOP pledge
Donald Trump met Thursday with the chairman of the Republican National Committee (RNC), CBS News has confirmed.
Trump met with Reince Priebus at the RNC headquarters in Washington in the afternoon and suggested on Twitter afterward that it went well.
"The Chairman and Mr. Trump had a productive conversation about the state of the race," RNC spokeswoman Lindsay Walters said. "The Chairman is in constant communication with all of the candidates and their campaigns about the primaries, general election, and the convention. Meeting and phone conversations with candidates and their campaigns are common and will increase as we get closer to November."
Trump informed the RNC that he was going to be in town for meetings and Priebus invited him to swing by, according to a source with knowledge of the meeting. While there was no formal agenda, the two discussed delegates, the Republican National Convention in July, the idea of Republicans being "unfair" and a pledge that the candidates signed, committing to support the GOP nominee.
The meeting comes just a day after Trump initially advocated an abortion ban and "some form of punishment" for women who undergo the procedure. He later backtracked and then reversed his statement entirely.
Trump has complained for several days that the GOP establishment and RNC have treated him unfairly in the presidential race. The GOP presidential frontrunner on Tuesday reneged on the agreement he signed last year in which he pledged that he would support the eventual Republican nominee and wouldn't launch a third-party bid.
Trump came to Washington Thursday after campaigning in Wisconsin, in advance of Tuesday's primary, to meet with his foreign policy advisers Thursday morning.
CBS News' Sopan Deb and Steve Chaggaris contributed to this report.
Thanks for reading CBS NEWS.
Create your free account or log in
for more features.