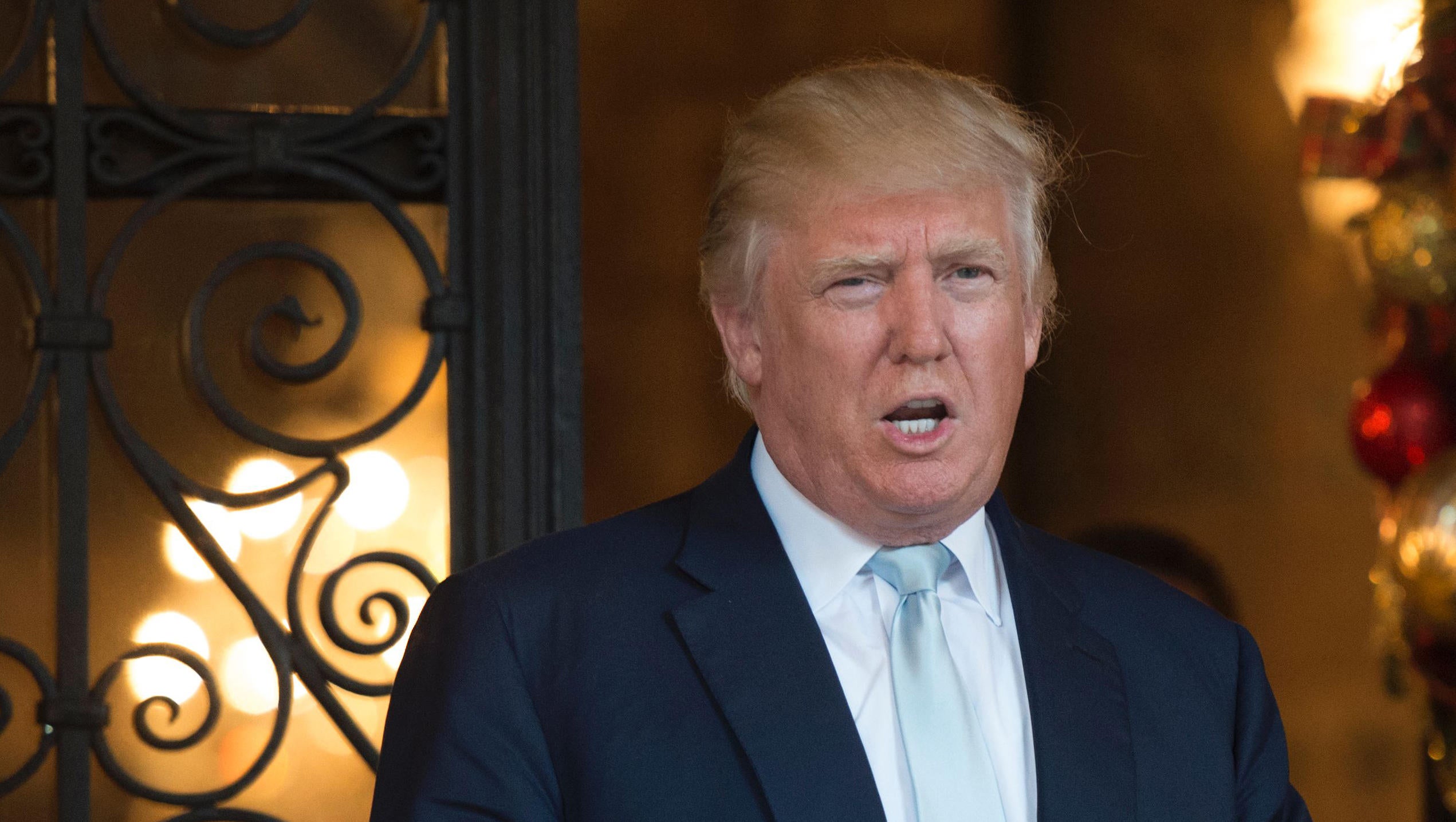 Donald Trump references "Nazi Germany" in tweet about intelligence agencies
Donald Trump blasted out several Twitter missives Wednesday addressing the unsubstantiated claims of Russian attempts to discredit the president-elect.
Seemingly citing a spokesperson for Russian President Vladimir Putin, Mr. Trump pointed out that Moscow had said the report -- which the president-elect charged as having been "paid for by political opponents" -- was "A COMPLETE AND TOTAL FABRICATION, UTTER NONSENSE."
Russia, he went on to say, had "never tried to use leverage over me." He distanced himself from the country further saying he has "NOTHING TO DO WITH RUSSIA - NO DEALS, NO LOANS, NO NOTHING!"
Extensive reporting has shown, however, that the president-elect has had business ties to the country -- and to some of its most important power players.
CBS News' Julianna Goldman reported on his connections to Russia in July of last year, showing that Trump had thought of Russia as being a appealing business climate and that he had attempted to bring his brand to the country for decades. In 2013, Trump's Miss Universe pageant was held in Moscow -- thanks, in part, to the dealings of Crocus Group, a Russian real estate development firm that. In a 2007 deposition, Mr. Trump even discussed plans for a Trump International hotel in the country.
"It's ridiculous that I wouldn't be investing in Russia," Trump had said in his deposition. "Russia is one of the hottest places in the world for investment."
On Wednesday, the president-elect also seemed to criticize U.S. intelligence agencies, saying they "should never have allowed this fake news to 'leak' into the public."
He then questioned: "Are we living in Nazy Germany?"
The president-elect made the comments hours before he is scheduled to hold a press conference Wednesday morning.
According to top aide Kellyanne Conway, who spoke to "CBS This Morning" earlier in the day, Mr. Trump is expected to address the claims of compromising Russian information during his formal news conference, his first since he was elected to the White House in November.
Thanks for reading CBS NEWS.
Create your free account or log in
for more features.