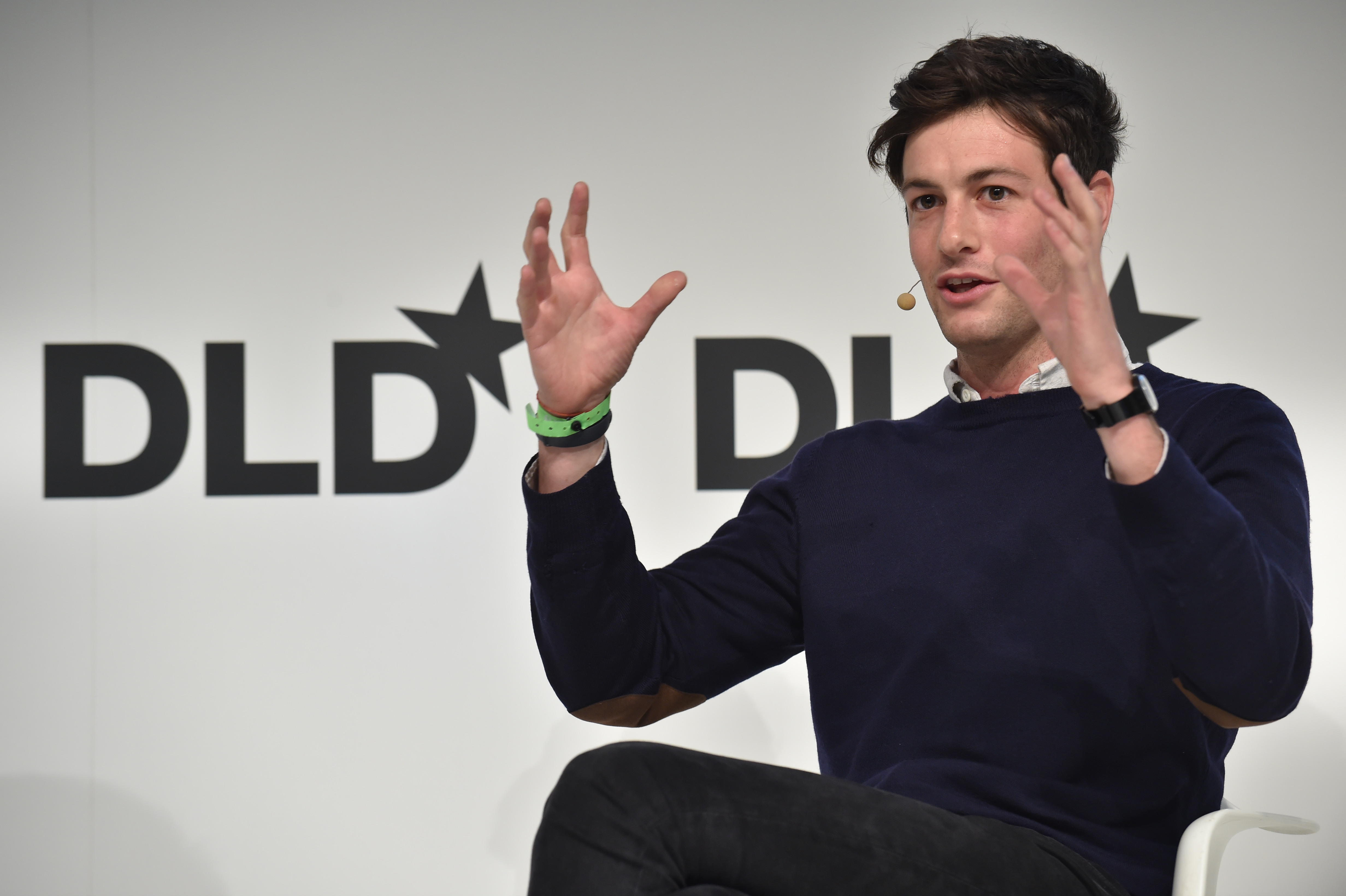 The billion-dollar Obamacare business with Trump family ties
Donald Trump has long ignored the conventional wisdom about never doing business with family. Yet the president-elect might soon get a lesson in how familial ties can complicate commerce.
Trump has promised to repeal and replace Obamacare, a vow that could threaten Oscar Insurance, a $2.7 billion technology startup co-founded by Ivanka Trump's brother-in-law, Joshua Kushner. Oscar has also received funding from Trump adviser Peter Thiel, who could face a loss on his investment if Oscar folds under a Trump-led overhaul of the 2010 Affordable Care Act.
Just three years after it was founded, Oscar appears to be ailing, but it's not only because of Trump's vow to dismantle the health care law. Oscar has struggled to make good on its promise to revolutionize health insurance, with Bloomberg News reporting that it had lost $45 million in just three states during the third quarter. The company is also leaving two markets, New Jersey and the Dallas area, as it seeks to manage costs.
In a blog post to Oscar customers following Trump's victory, Kushner and co-founder Mario Schlosser wrote that they continue to believe that providing universal, affordable health care is "ethically right," but that Obamacare has shortcomings that "any new government would have had to address."
"Some of the current proposals being discussed would surely encourage more of the consumerization and individualization that are required to create real competition across the entire healthcare industry, and thus force necessary improvements," they wrote.
In an email to CBS MoneyWatch, a spokesman for Oscar said the company isn't commenting beyond what Kushner and Schlosser wrote in their blog post.
The problems encountered by Oscar aren't unique to the startup. Other insurers participating in Obamacare have also incurred higher-than-expected costs, with the pool of individual customers tending to be older and sicker than originally projected. Aetna (AET) and Humana (HUM) are among the U.S. insurers that have exited the program's health-care exchanges amid cost issues.
Kushner and Schlosser pointed to what they view as a significant problem with Obamacare: "weak enforcement" of the individual mandate, which states that every American must obtain health insurance or else face a penalty amounting to as much as $2,085 for a family. But millions of Americans remain uninsured because in many cases the penalty remains less expensive than purchasing health insurance through the exchanges.
Trump campaigned on repealing the individual mandate, stating in his policy positions that "no person should be required to buy insurance unless he or she wants to."
Oscar's headaches may only be beginning, however. Although it's unclear whether Trump will seek to completely overturn Obamacare, his administration is likely to challenge aspects of the health care overhaul. For instance, with support of the Republican-controlled Congress, Trump could approve legislation that would eliminate the tax credits that help millions of Americans afford insurance plans through Obamacare's exchanges.
If that occurs, many Obamacare customers would likely drop their insurance plans as their premiums become less affordable. That could significantly reduce revenue at Oscar and other insurers, leading to significant operating challenges.
Still, Kushner and Schlosser painted a positive picture of the changes that they see through the lens of the new administration, writing that the plans proposed by Congressional Republicans "would enable individuals to buy insurance with pre-tax dollars, just like employers have always been able to do."
But the survival of Obamacare's tax credits appears central to their vision, with the co-founders noting that the individual insurance market "can be made to work through a smart combination of continuous coverage provisions and tax credits."
Joshua Kushner is the younger brother of Ivanka Trump's husband, Jared Kushner, who could end up as a top White House advisor. Thiel, the co-founder of PayPal and a Trump supporter, is among the investors who have provided more than $700 million in funding to Oscar, according to Crunchbase.
Both Jared and Joshua Kushner are graduates of Harvard, the highly selective Ivy League college which received a pledge of $2.5 million from their father, real estate developer Charles Kushner. At Harvard, Joshua Kushner was roommates with Alexander Blankfein, the son of Goldman Sachs (GS) CEO Lloyd Blankfein.
After graduation, Kushner worked at Goldman Sachs before attending business school and later co-founding Oscar.
Thanks for reading CBS NEWS.
Create your free account or log in
for more features.