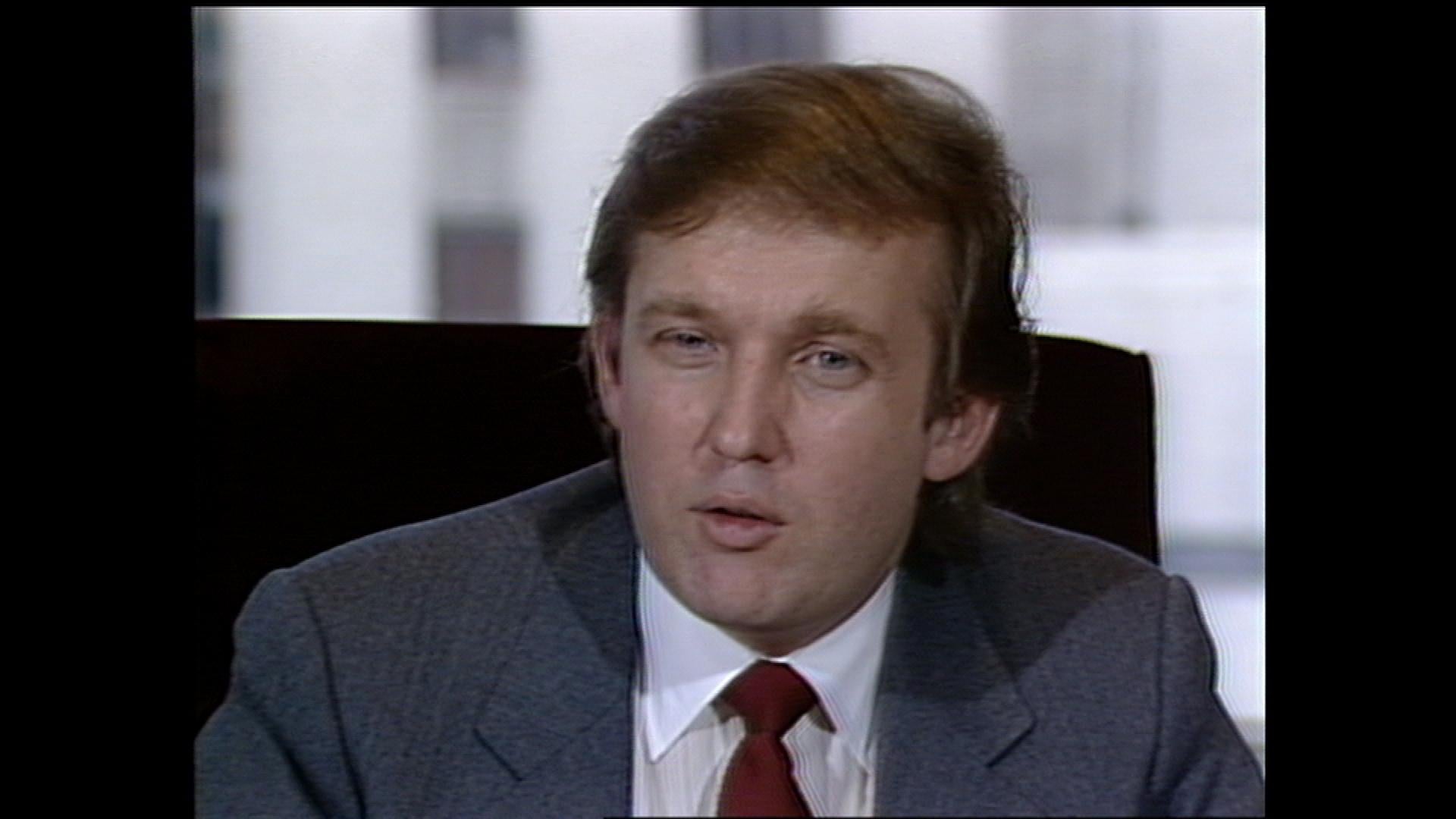 Trump in the '80s and '90s: Less brash, more humble
The CBS News Investigative Unit has been digging through early Donald Trump interviews in the CBS archives, some dating back to the 1980's.
There are some surprises that show a less brash, more humble side of Donald Trump than viewers are used to seeing today.
In a CBS "Sunday Morning" interview from 1984, correspondent Robert Lipsyte asked Trump how a television show about his life would fare.
Trump responded with humility: "If I were portrayed on television, I hope I'd come across as somewhat of a nice gentleman. But I don't know, necessarily, that that particular series would do very well."
Trump also told Lipsyte that he didn't enjoy media attention.
"I don't enjoy it, I do not enjoy it. I think it's very good for what I do. It's something ... for instance, Trump Tower has been recognized from all over the world. If nobody knew about Trump Tower or if it were the same building but nobody knew about it, it wouldn't be the same thing. So it really is important in the sense of funneling people's minds and energies on what you've done and what you've accomplished. In a sense, it's important. I actually don't like it very much, from a person standpoint. I don't like it very much," he said.
Lipsyte followed up, and asked Trump why fame was problematic.
"I don't know. I don't like walking down the street and having people waving and everything," he said. "I just don't really ... it's not for me. To be perfectly honest, it's not for me, and I don't enjoy it."
In the same interview, Trump was asked about people who dislike him.
"I have very few so-called enemies, to use a stronger word than necessary, of those people that I know. Of people that I don't know, I tend to get a reaction that maybe they wouldn't like 'em or whatever and I can't take that too seriously," he said.
About 15 years later, in December 1999, Trump sat down with "60 Minutes II" correspondent Dan Rather for a wide-ranging interview that touched on a possible run for the White House.
In a theme that's familiar to Trump watchers today, the businessman told Rather he was fed up with politicians who don't mean what they say. He also said politicians regularly come to his office asking for money.
"Some are very good, some are very dedicated and some are dumber than a rock. And I know who they are, I know the smart ones and I know the not so smart ones. And I know that I can do a very good job," he said.
"Name me one who is dumber than a rock," Rather responded.
Trump's response seems uncharacteristic given his habit today of insulting opponents.
"I don't want to do that. That would be totally insulting to that person, but I don't have to name you one. If I wanted to insult people I would name you many," he said.
Since 2012, Trump has used Twitter to call Senator John McCain, Arianna Huffington, Chuck Todd, Mark Cuban, George Will and Michelle Malkin "dummy," to name a few recent targets.
Bianca Hillier contributed to this story.
Thanks for reading CBS NEWS.
Create your free account or log in
for more features.