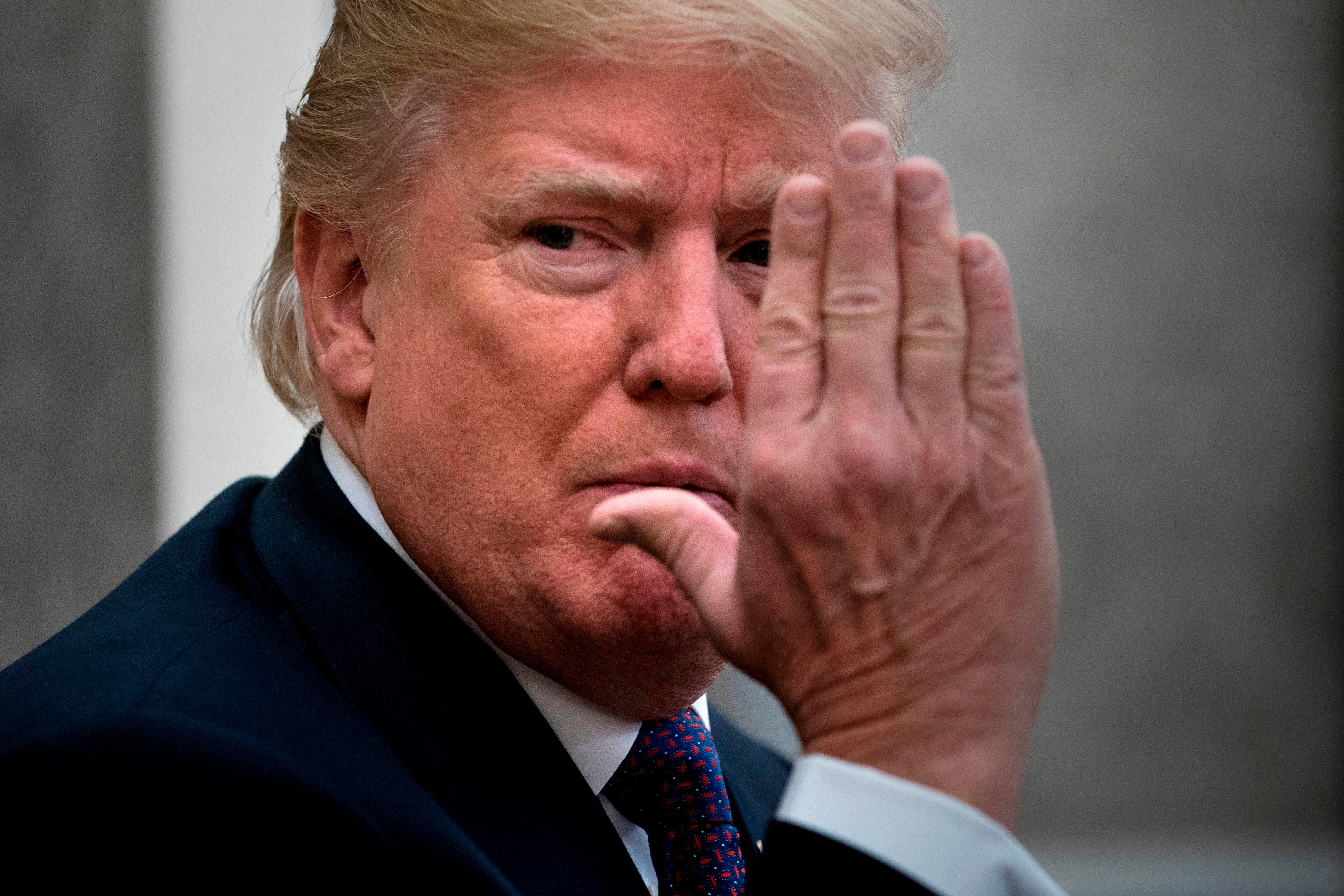 Fox says it won't run ad again urging Trump's impeachment
NEW YORK -- Fox News Channel says it won't air any more ads from a wealthy Democratic donor advocating President Trump's impeachment due its viewers' strong negative reaction.
One negative reaction was from Trump himself, who tweeted that donor Tom Steyer was "wacky and totally unhinged."
Steyer, a billionaire hedge fund operator, calls on television viewers to sign a petition urging Trump's impeachment. His lawyer, Brad Deutsch, said Monday that 1.5 million people had signed the petition online.
"People in Congress and his own administration know that this president is a clear and present danger, who's mentally unstable and armed with nuclear weapons, and they do nothing," Steyer said in the ad, which has also aired on CNN and other stations.
A version of the ad was uploaded to YouTube on Oct. 19 and can be viewed below:
Three times on the morning of Oct. 27, the ad aired during "Fox & Friends," the morning show popular with Trump and his fans.
Trump tweeted about "Wacky & totally inhinged Tom Steyer, who has been fighting me and my Make America Great Again agenda."
Steyer had bought seven more ads for the following week on Fox News, Deutsch said, but the company called and canceled them.
"Due to the strong negative reaction to their ad by our viewers, we could not in good conscience take their money," said Jack Abernethy, co-president of Fox News.
Deutsch noted that the ad had aired on other stations owned by Fox News' parent company, even during the World Series. He said Steyer believes that Fox succumbed to pressure from the White House to scuttle the ad.
"Fox News is admitting that they don't provide their viewers with information if the information upsets their audience," he said. "Are they making the same decisions with respect to the news?"
Fox had no additional comment on the ad's cancellation.
Thanks for reading CBS NEWS.
Create your free account or log in
for more features.