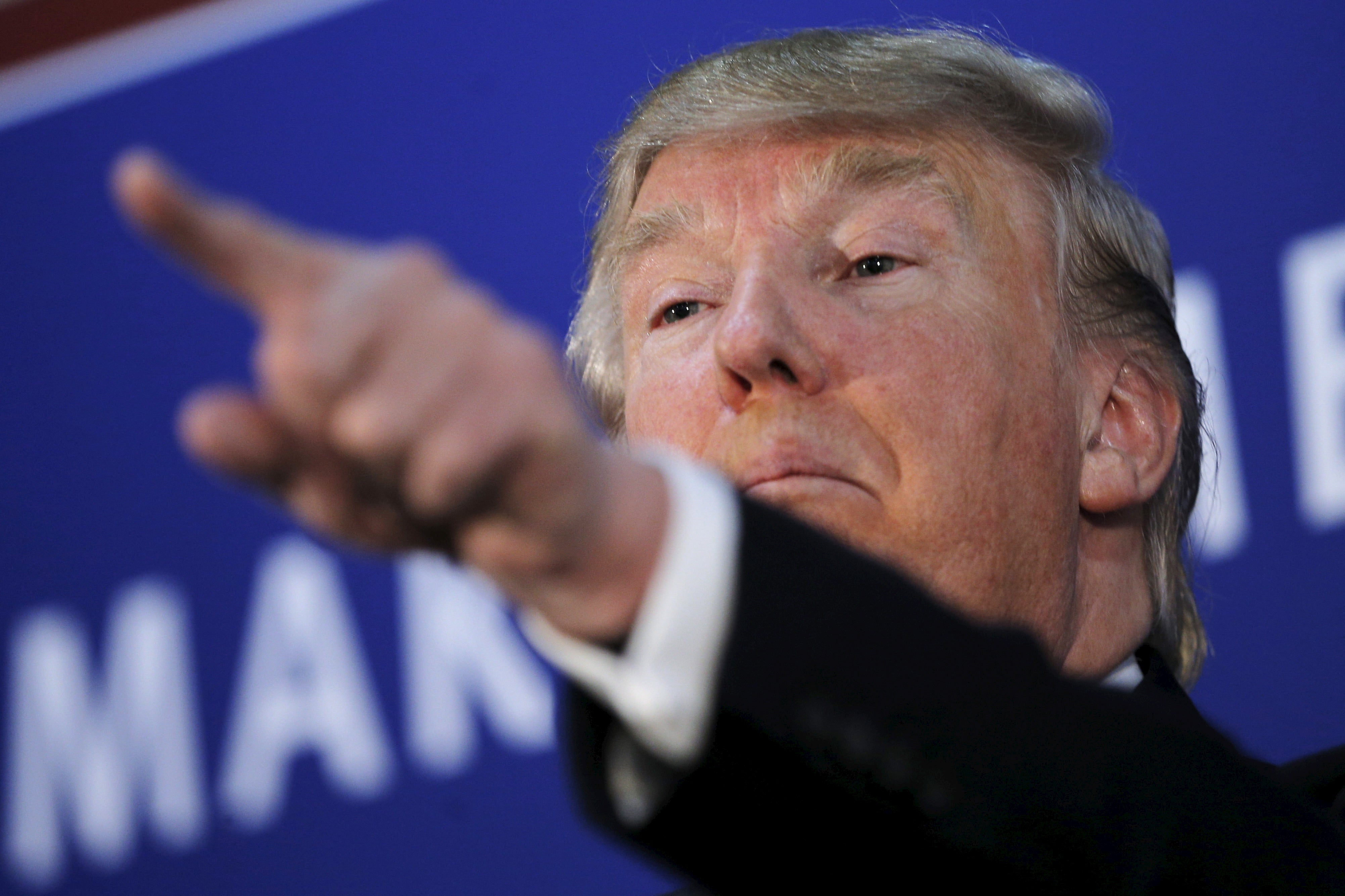 Donald Trump clarifies: I didn't suggest Muslim database
Republican presidential candidate Donald Trump took to Twitter on Friday afternoon to stress that he didn't suggest the U.S. keep a "Muslim database."
Donald Trump's 2016 opponents piled on him on Friday for the response he gave Thursday evening to a television reporter who asked whether he would use databases to track Muslims. While Trump didn't directly answer that question, when the reporter continued to follow up and asked whether such a system would mean going "to mosques to sign these people up," Trump said, "Different places, different places." Trump added, "You sign them up, but it's all about management."
That conversation stemmed from a Yahoo News story published earlier in the day in which Trump said, "We're going to have to do certain things that were frankly unthinkable a year ago." When Yahoo News asked Trump "whether this level of tracking might require registering Muslims in a database or giving them a form of special identification that noted their religion," the story said that Trump "wouldn't rule it out."
Trump's tweet is his first clarification of the remarks. The federal government does already maintain a "terrorist watchlist," as Trump called for in his tweet.
Democrats and Republicans alike denounced the idea of tracking Americans on the basis of religion.
"Hopefully we already have a database on everybody in this country," Republican Ben Carson said when asked about it on Friday. However, he added, "If we're just going to pick out a particular group of people based on their relgiion, based on their race... that's setting a pretty dangerous precedent."
On the campaign trail in Hollis, New Hampshire on Friday, Ohio's Republican Gov. John Kasich said, "We are not at war with Islam. We are at war with jihadist terrorists."
He added, "Those who want to divide and impose tests -- religious tests, where people are going to go and register, or deportation squads, they're going to try to go into neighborhoods and ship people out of this country. We don't need division in America. We need to be united."
Thanks for reading CBS NEWS.
Create your free account or log in
for more features.