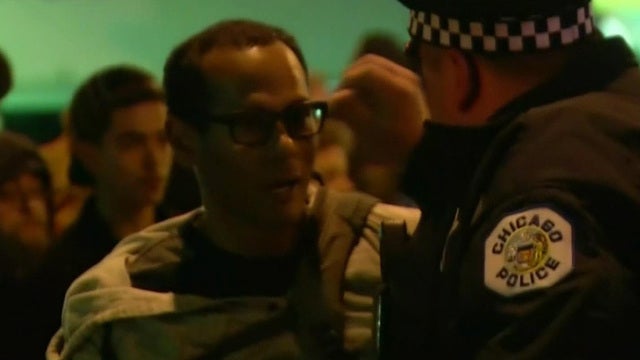 CBS News journalist caught in turmoil at canceled Donald Trump rally
A CBS News journalist covered all of Friday night's events until he himself was detained.
We want to show you what he captured on videotape.
Sopan Deb was on the floor of the arena as tensions built - raw emotions on both sides.
He interviews both protesters and Trump supporters.
Police clear the pavilion, and the streets outside are quickly blocked.
Tensions are high. Deb shoots video of an arrest. Police surround a man whose face is bloodied.
Protesters scream at police.
Deb says he was thrown to the ground and handcuffed, without notice or warning.
He was charged with resisting arrest based on a complaint by the Illinois State Police although there is no sign of resisting arrest on the video.
On the tape he identifies himself as a credentialed member of the news media.
The arrest procedure continues, and Deb is placed in the back of a police van while his camera is left nearby.
It was returned to Deb after his release.
Sopan Deb has been covering the Trump campaign for CBS News since Mr. Trump announced his candidacy last summer.
Last night he tweeted this: "I've never seen anything like what I'm witnessing in my life."
Thanks for reading CBS NEWS.
Create your free account or log in
for more features.