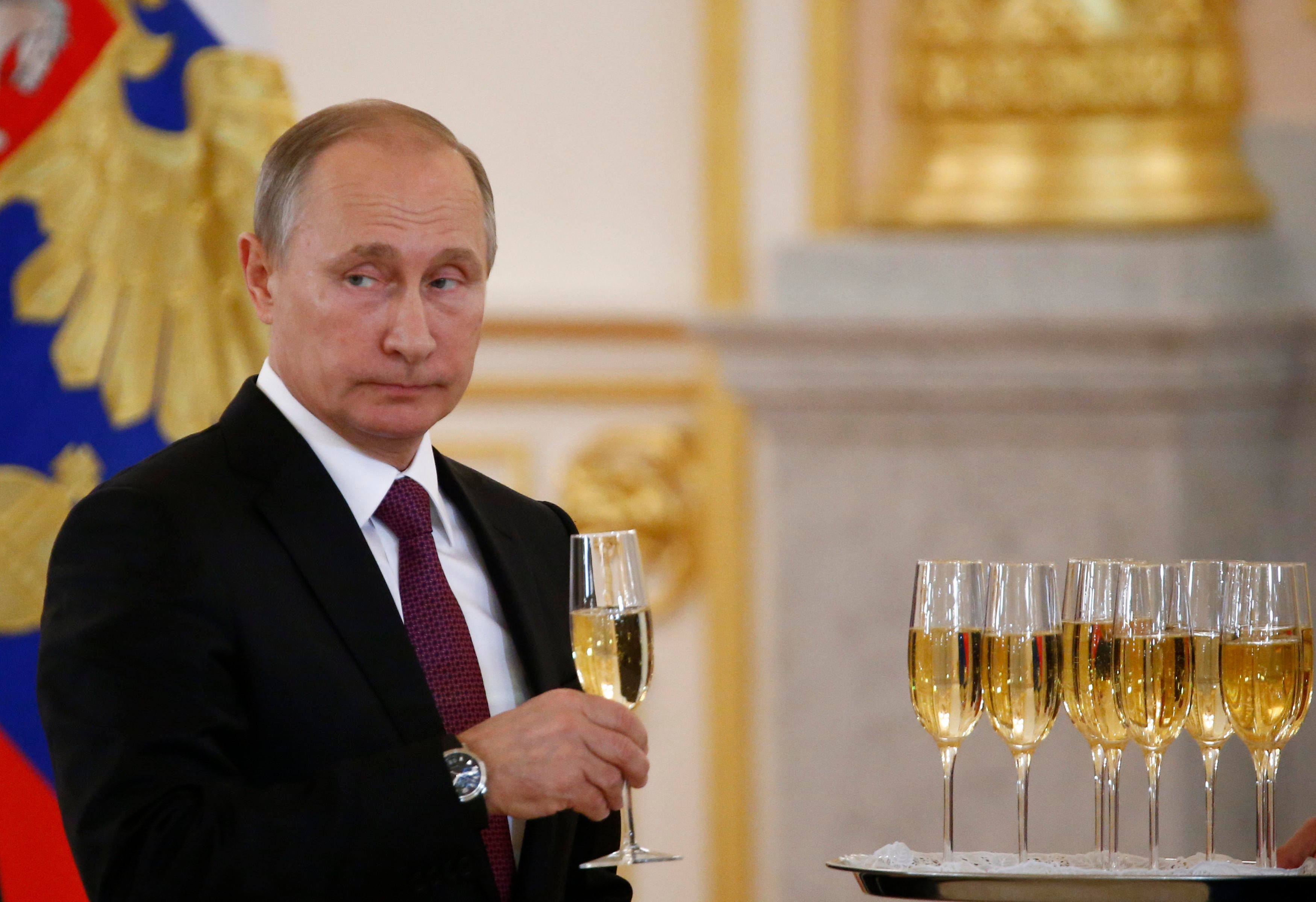 Russians rejoice in Trump's win, but America's allies are anxious
MOSCOW -- With the election of Donald Trump, President Vladimir Putin says Russia is ready and willing to restore full-fledged diplomatic relations with the United States, but he says he knows it won't be easy.
"We aware that it is a difficult path, in view of the unfortunate degradation of relations between the Russian Federation and the United States," said Putin, adding that the poor state of affairs was "not our fault."
He said he hoped the U.S.-Russian relations could be rebuilt "based on principles of equality, mutual respect and a real accounting each other's positions."
During the campaign, Trump praised Putin's leadership, calling him "a strong leader -- stronger than our president," and he cast doubt on allegations by U.S. intelligence agencies that the Russians had hacked the Democratic Party and Hillary Clinton's campaign.
CBS News correspondent Elizabeth Palmer reports that Trump has also hinted that the U.S. might no longer defend its NATO allies, just as they cope with an increasingly assertive Russia to their east.
Wednesday morning, however, NATO Secretary General Jens Stoltenberg pointed out that the transatlantic security commitment works both ways, and he cited history to drive home his point.
"A strong NATO is important for Europe, but it's also important for the Unites States," said Stoltenberg. "We have to remember that the only time that we have invoked Article 5, our collective defense clause, is after an attack on the United States; after 9/11."
As for Russian citizens, at watch parties that went all night in Moscow's cafes and bars, they cheered when Trump won the White House.
As patrons sung "we are the champions," one Russian told CBS News at a café that Trump's win was "not only a victory for the Americans, who defended their democracy against the liberalist, global elite -- no, this is a victory that the American people brought to the whole world."
But in the rest of the world, there was less delight and more worry.
French Foreign Minister Jean-Marc Ayrault spoke for many foreign officials when he said Trump's personality "raised questions," as did his campaign promises.
Thanks for reading CBS NEWS.
Create your free account or log in
for more features.