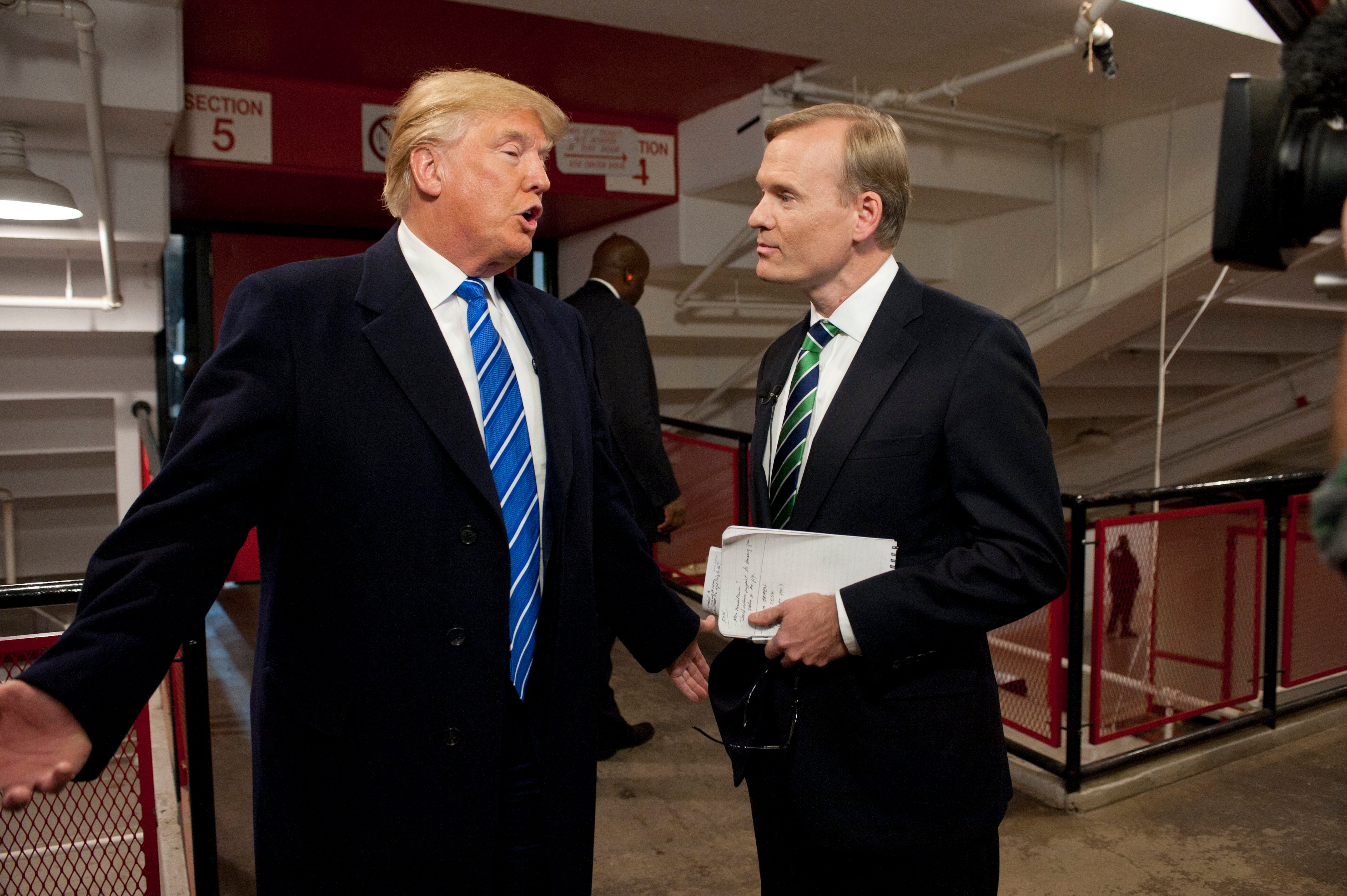 Donald Trump calls leaked NRSC memo a compliment
This week on "Face the Nation," host John Dickerson and Republican front runner Donald Trump got into a feisty exchange about a Republican memo that labeled the GOP businessman a "misguided missile." Trump challenged Dickerson's line of questioning regarding the negative parts of the memo, calling it "dishonest." He argued the memo was largely a compliment.
"They are actually saying that I will be the nominee, but they're saying, 'Study Trump, because he's doing things that nobody's ever done before and it really works.' And obviously, you can leave some of the insults out, but you should learn from Trump," Trump said.
The memo in question, leaked last week to the Washington Post, is an internal memo from the National Republican Senatorial Committee (NRSC) that laid out a series of recommendations for Senate races. The recommendations assumed that Trump would win the 2016 GOP presidential nomination and encouraged Republicans running for seats in the Senate to embrace Trump's outsider "spirit," while distancing themselves from some of his more extreme positions and antics.
"Trump will continue to advance those messages, but you don't have to go along with his more extreme positioning. Instead, you should stake out turf in the same issue zone and offer your own ideas," the memo stated.
The conversation on "Face the Nation" carried over to the accusations that Trump mocked New York Times reporter Serge Kovaleski during a South Carolina rally last month. Kovaleski suffers from arthrogryposis, which according to the National Institutes of Health, can impact the function and range of motion of joints and can cause muscles to atrophy.
Although Trump has denied that he was mocking the reporter's disability, Dickerson pressed Trump about the hand gestures he used, calling them a "spot-on imitation of the specific characteristic he has."
"What I was doing is showing the emotion of a person," Trump said. "I had no idea that he had disability, and I would never mock a person with disability. I would never do it. I would never do it. I don't know who he is." Trump called Kovaleski "dishonest" and alleged that the reporter tried to hide parts of an article written right after September 11, 2001, affirming Trump's claims of Muslims cheering in the streets of Jersey City, New Jersey after the terrorist attacks.
Trump also responded to the claims that he met Kovaleski 35 years ago saying, "He said I met him 35 years ago. And I don't disagree with that. I probably did. But I don't remember him, and I didn't know he had a disability."
The full interview with the Republican front runner, Donald Trump, can be found here.
Thanks for reading CBS NEWS.
Create your free account or log in
for more features.