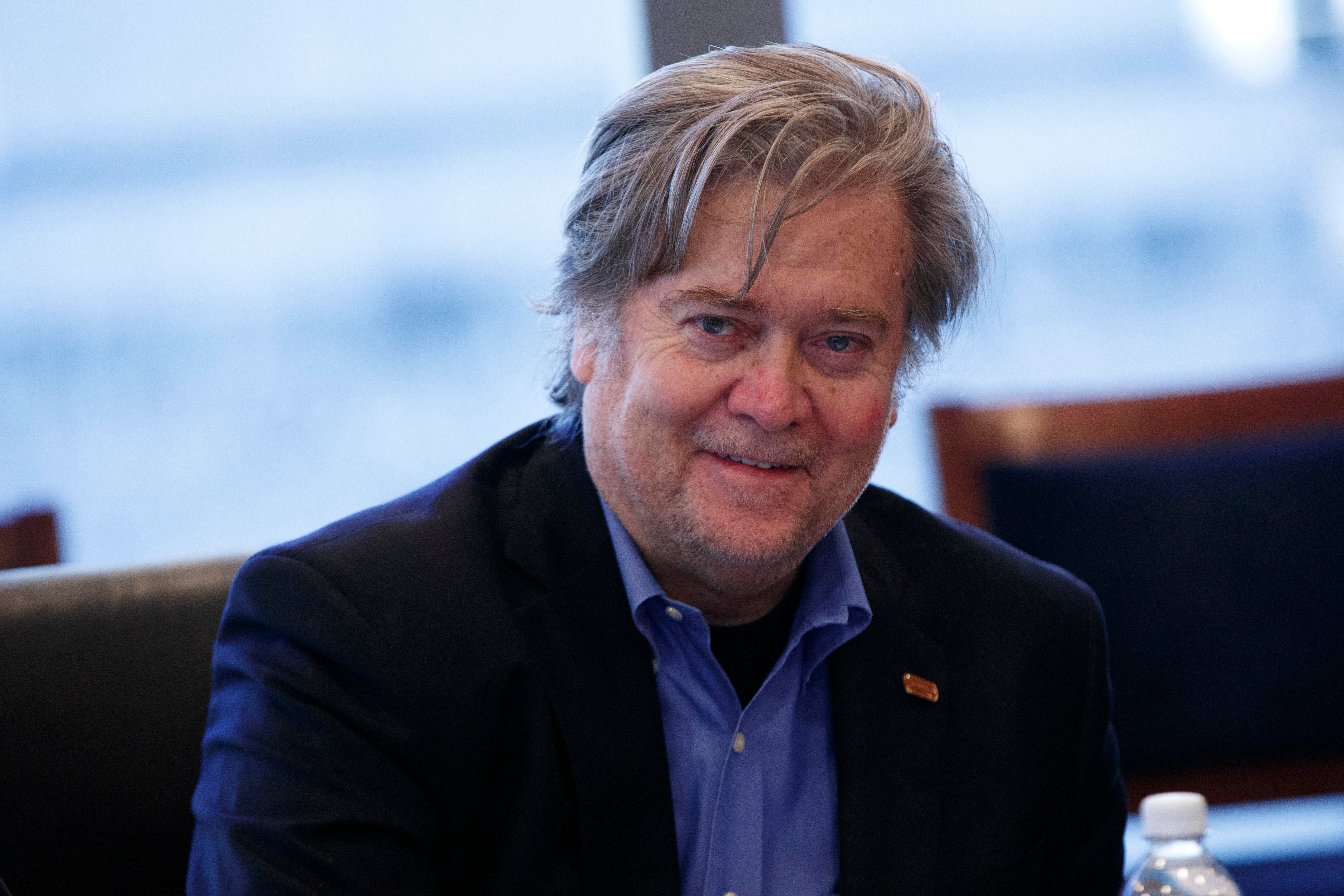 Trump adds Steve Bannon to national security team
Donald Trump added his chief political strategist, Steve Bannon, to the National Security Council (NSC) and to the Principals Committee, a small group of the president's top national security officials that considers policy issues affecting national security.
The move, made by executive memo Saturday, also removes the director of national intelligence and the chairman of the joint chiefs of staff as members who would attend all meetings, and instead will invite them only when it is deemed that "issues pertaining to their responsibilities and expertise are to be discussed," according to the memo.
In past administrations, the DNI and chairman of the joint chiefs were included as regular members of the Principals Committee.
"It represents a lot -- and also a lot of efficiency and I think a lot of additional safety," the president said of the memo, as he signed it.
That opinion is likely not one that was shared by George W. Bush's administration. At a national security forum in September, Josh Bolten, George W. Bush's chief of staff, said that Bush had told his chief White House strategist, Karl Rove, that he was not allowed to appear at NSC meetings. He was, said Bolten, sending a signal to the public and to his administration.
"[T]he decisions I'm making that involve life and death for the people in uniform will not be tainted by any political decisions," Bolten said, referring to Bush.
However, President Obama occasionally invited his chief White House strategist David Axelrod and Robert Gibbs to NSC meetings, which angered his defense secretary, Robert Gates. But Axelrod and Gibbs were not standing members of the NSC.
Foreign policy scholars David Rothkopf, the CEO of FP.com, which publishes the magazine "Foreign Policy," condemned Mr. Trump's move.
Thanks for reading CBS NEWS.
Create your free account or log in
for more features.