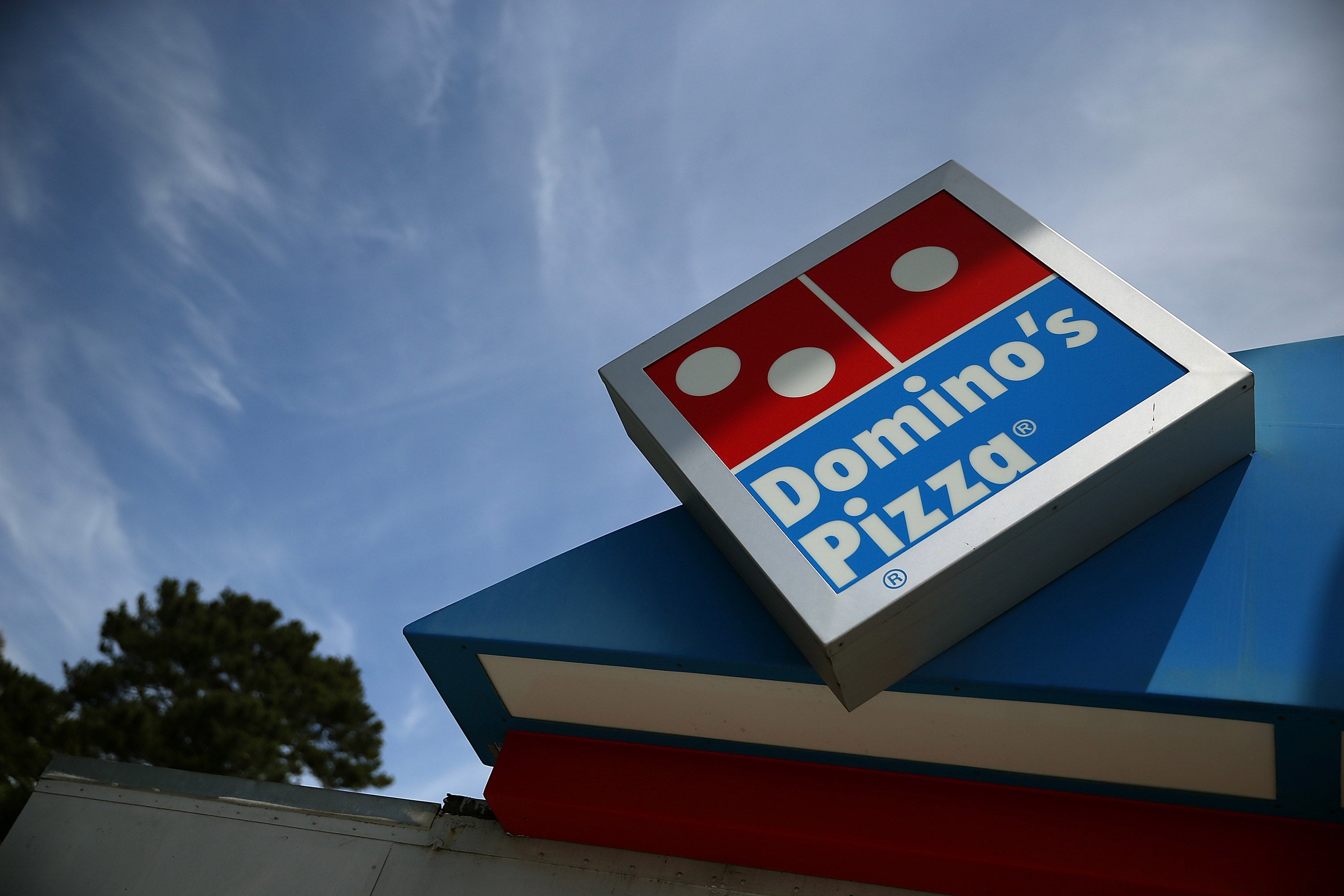 Domino's Pizza launches voice ordering feature on its app
How about a large pizza with extra cheese, pepperoni, and ... voice recognition technology?
Domino's Pizza is serving it up, with a new voice ordering feature on its iPhone and Android apps.
The technology was developed with Nuance Communications, the company behind the popular speech-to-text software Dragon Dictation. Customers will be able to speak an order and quickly add items to their cart, Domino's said in a press release.
"There will be a day when typing on keyboards or with thumbs on mobile devices will come to a close; we want to be the ones who continue to advance the technology experience," Patrick Doyle, Domino's Pizza president and CEO, said in the statement.
Powered by Nuance's Nina Mobile, an intelligent virtual assistant that uses speech recognition, speech synthesis and natural language understanding technologies, the feature could be used for other industries like airlines and banks as well, notes Nuance's executive vice president and general manager, Robert Weideman.
Pizza companies have long sought a competitive edge in adopting the latest technology. In 2001, Domino's rival Papa John's became the first national pizza company to offer online ordering at all of its U.S. delivery locations. Now, nearly 50 percent of the company's orders are placed either online or on its mobile app.
According to the National Restaurant Association, many customers would welcome an expanded role for technology in the dining experience. In a recent survey, a third of all adults and more than half of 18- to 34-year-olds said they would use mobile devices to pay restaurant tabs at full-service restaurants if they were given the option. At some restaurants, tabletop technology, such as iPads and other tablets, allow customers to view menus, order food and pay their check, all with the tap of a finger.
The Domino's Pizza app -- still in its beta version -- is available for free from Apple's App Store and the Google Play store.
Thanks for reading CBS NEWS.
Create your free account or log in
for more features.