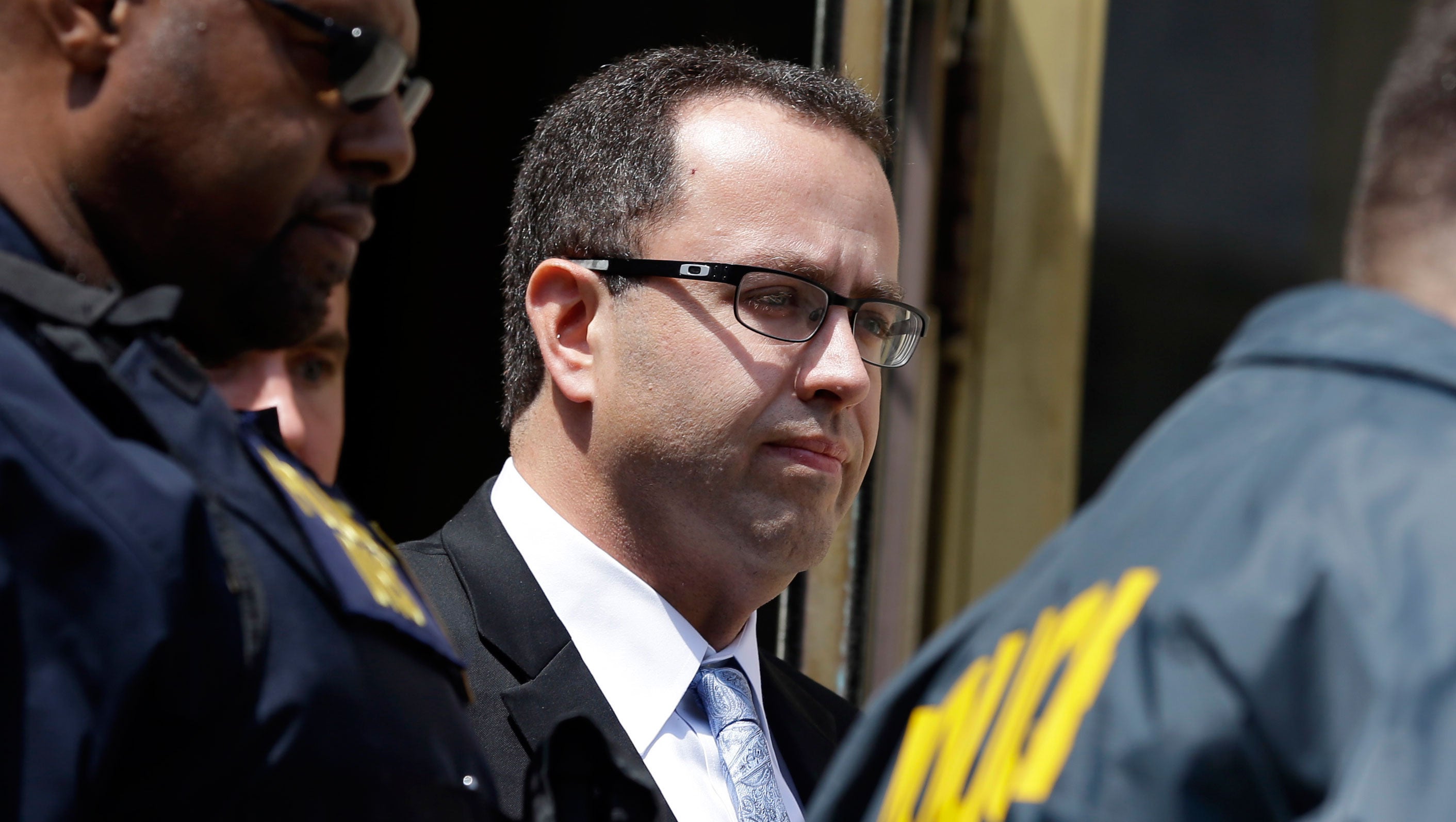 Docs: Jared Fogle texts show pursuit of young victims
INDIANAPOLIS, Ind. -- Text messages sent between prostitutes and Jared Fogle are the focal point of documents filed Monday in response to the former Subway pitchman's appeal of his 15-and-a-half-year prison sentence.
Fogle's attorneys have argued that the sentence handed down in November 2015 was too harsh. Prosecutors sought a 12 1/2-year sentence, while Fogle's attorneys asked for five years. Fogle claims he was punished, in part, for what amounted to "fantasies." But the government said in its Monday filing that Fogle's explanation is inaccurate.
"Fogle's 'fantasies' were grounded in reality, in that he fantasized about and sought actively to repeat what he had already done, i.e., pay minors for sex," prosecutors wrote.
The government cited text messages it said proves that Fogle developed relationships with adult escorts "and offered them finder's fees to provide him with access to minors."
"I'll pay you big for a 14- or 15-year-old," he texted one escort.
In another conversation, he asked for "young girls or boys" and said he'd pay at least $400 if they could prove their age.
"Do you have access to any young girls? Like 15 or 16?" Fogle asked one escort.
"Why, baby?" The escort replied.
"Cause it's what I crave! ... I would hook you up nicely if you did," Fogle said.
"How much? Because I have a cousin who is 15," the escort said.
"What does she look like? If she's good looking I would give you 300 and her the same," Fogle replied.
Fogle plead guilt in August to one count each of distributing and receiving child pornography and traveling to engage in illicit sexual conduct with a child. Prosecutors say he sought sex with minors in New York City, Richmond, Virginia, Kansas City, Missouri, and Las Vegas.
Fogle has said in court filings that the court was influenced by the criminal conduct of Russell Taylor, the former director Fogle's nonprofit foundation, who was sentenced in December to 27 years in prison for making and distributing child porn.
Prosecutors said in Monday's filing that the two men actively encouraged each other's crimes.
Fogle filed the appeal in December.
Under his current sentence, he won't be eligible for parole until 2029.
Thanks for reading CBS NEWS.
Create your free account or log in
for more features.