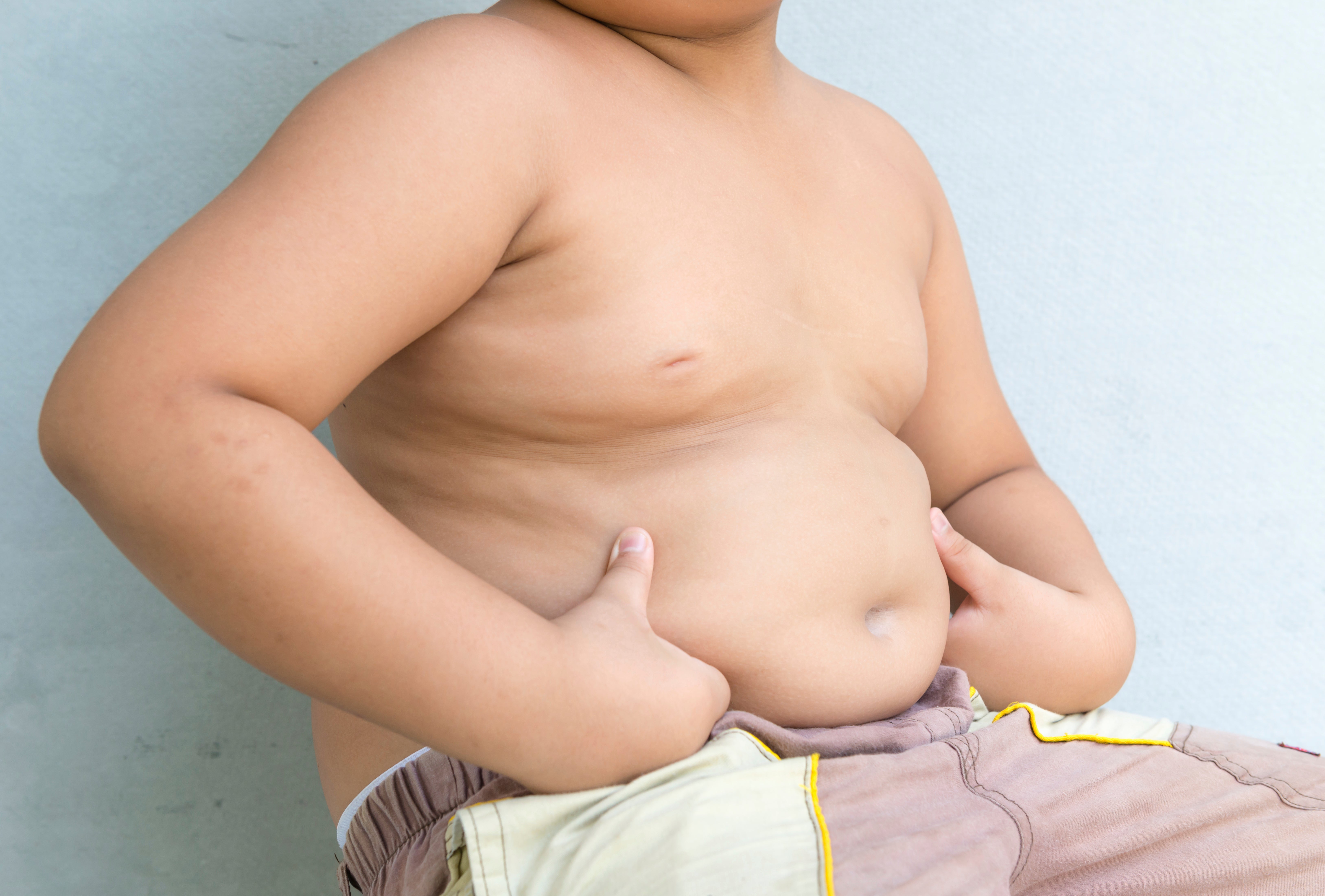 Doctors: Childhood obesity prevention must start sooner
Despite years of attention and growing concern about the problem of childhood obesity, there's been little sign of improvement. More than one third of U.S. children and teens are overweight or obese, according to the latest figures from the Centers for Disease Control and Prevention. Obesity has more than doubled in children and quadrupled in adolescents over the past 30 years.
New guidelines published Monday by the American Academy of Pediatrics (AAP) seek to reverse that trend by placing greater emphasis on the prevention of childhood obesity, not just the treatment.
The new AAP guidelines -- which replaces a set of guidelines first issued in 2003 -- urge pediatricians to prioritize and play a more active role in children's weight management. The group says that training pediatricians to recognize children at risk for obesity early on, and working with families to address those issues before a child's weight problem becomes extreme, may be more effective than focusing on treatment and reversing behavior later.
Early risk factors
The pediatricians' group says risk factors for childhood obesity can begin before a child is even born. Doctors are urged to be aware of "prenatal risk factors" including parents' obesity or a mother smoking during pregnancy. An infant who is never breastfed, doesn't sleep enough, and gains weight rapidly also faces increased risk.
From a child's birth through age two, doctors should use World Health Organization growth charts to measure the progress of height and weight. In older toddlers and children, the AAP recommends using the CDC's Body Mass Index charts and plotting height and weight at every visit, so that obesity prevention measures can start before children are too far above recommended levels.
Though the group says more pediatricians have been taking these simple steps to track children's weight, the last official study showed that only 46 percent of pediatricians routinely did so.
Healthy habits
Educating parents and children about healthy eating habits is also important, the guidelines say, but just lecturing alone is not enough.
"It's a reminder to physicians and to families that nutrition and lifestyle should be a discussion at every well visit with your doctor," Dr. Dyan Hes of Gramercy Pediatrics in New York told CBS News.
Pediatricians may need to offer practical information about how parents can obtain the kinds of nutritious foods recommended for children. "For example, in communities where access to fresh vegetables and fruits is limited, informing families about farmers' markets or local grocery stores that have a good supply of frozen or canned vegetables and fruits" may help, the guidelines say. "Pediatricians should also become familiar with federal food assistance programs, such as the Special Supplemental Nutrition Program for Women, Infants, and Children (WIC) and the Supplemental Nutrition Assistance Program (SNAP)."
Doctors should also encourage families to "buy fewer of the foods that are associated with the development of obesity, such as sweetened beverages (including fruit- flavored drinks), high-caloric-density snacks, or sweets." Replace a cookie jar with a fruit bowl, and store treats out of children's sight.
In addition to a healthier diet, the report also stresses the importance of physical activity. It recommends 60 minutes of active play time a day and no more than two hours a day of "screen time" using computers, video games and TV.
The report notes that "family-based" interventions work better than focusing on a child alone, so doctors should encourage parents and other family members to make the same lifestyle changes and model healthier behaviors.
Cost and coverage
Dr. Stephen Pont, a pediatrician at Dell Children's Medical Center in Austin, Texas, and chair of the AAP Section on Obesity, tells CBS News, "The report is a wonderful summary of the last decade of work in the prevention and treatment of childhood obesity pertinent to pediatricians." He says it "recognizes the important advocacy role that pediatricians can take to help improve the health of the communities where their patients lives."
But he's concerned that for many families, a doctor's intervention may be significantly delayed because most health insurance plans do not recognize childhood obesity as a medical condition, and therefore will not pay for its treatment unless the child develops serious complications.
"Most pediatricians cannot see a child to address childhood obesity until they have a complication due to excess weight, such as high blood pressure, elevated cholesterol levels, liver inflammation, type 2 diabetes, etc." Pont said. "This is because the most insurance companies and Medicaid plans covering children in the US will reject the clinic bill if the only reason for the visit is that the child is 50 pounds above a healthy weight."
The AAP report concedes that many common-sense strategies for childhood obesity prevention have not been scientifically proven, and more research is needed. However, it says, "there is enough evidence to show that prevention in primary care has been successful in increasing healthy nutrition and activity behavior, which is sufficient justification for pediatricians to develop the necessary skills to perform these activities as part of their practice."
Thanks for reading CBS NEWS.
Create your free account or log in
for more features.