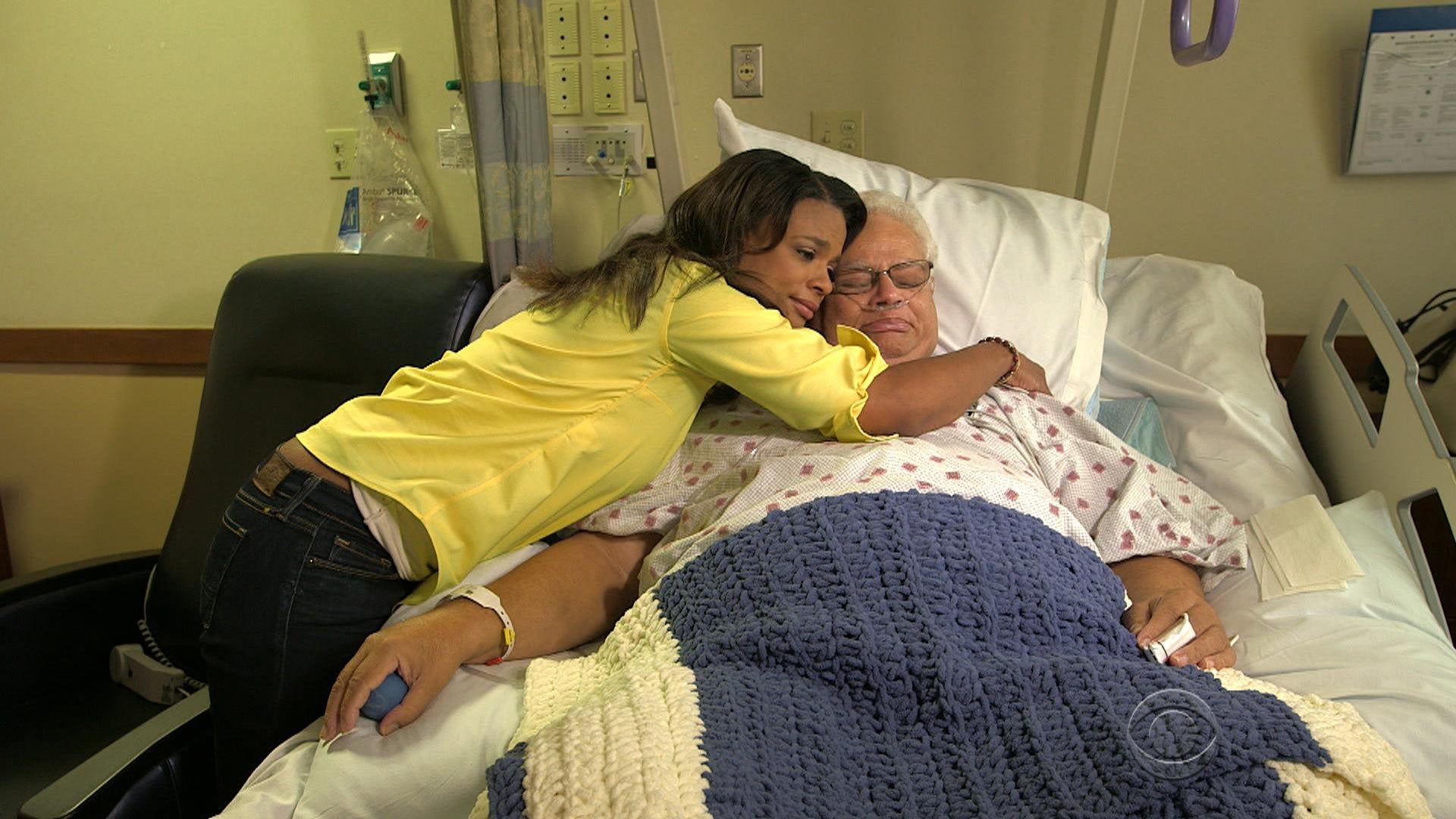 Doctors call man's recovery "a miracle"
NORTHMIAMI BEACH, Fla. --About a month ago, as I'm getting ready to go to work, I get a phone call from Haiti from my father Edouard's partner.
She says his heart had stopped. He went into respiratory and cardiac arrest and he was out for about twenty minutes.
There was no ventilator at the hospital in Haiti, and so two nurses took turn literally pumping his oxygen -- for more than six hours.
We got a private plane outfitted like an ambulance that flew from South Florida to Haiti to basically rescue him.
"When I saw him in the ER that night, he was in a very dire situation," said Dr. Joseph Durandis from Jackson North Medical Center in North Miami Beach.
"Not only did he suffer a cardiac arrest with injury to the brain from lack of oxygen, but his kidneys were also failing. His liver was failing," Dr. Carrie Landess said.
I'll never forget one of the neurologists said to me, "People only wake up from these kind of comas in the movies."
The doctors said we should start making arrangements and gather our family together.
"He was dying," Dr. Durandis said. "He was dying."
That was really hard to hear. It was the worst possible thing. My heart was shattered in a million pieces.
We would spend days and nights at his bedside, talking to him. One of the things I would do is get right in his ear and say, "Daddy, Daddy, Daddy! Can you hear me?"
Well, about a week later after he got to Miami, then he fully opened his eyes! Not for very long, just for moments at a time.
I would tell the doctors and neurologists in particular and say, "Listen, this man is not a vegetable. He's responding." And they said, "Well, that's just involuntary movements."
And then he started talking. One of the first words he said was my name.
We called the hospital and said, "Listen, we need another evaluation."
And sure enough, they sent another neurologist. I'll never forget this, but one of the neurologist said, "What I said previously is no longer appropriate."
"The opinion were, after consulting two or three doctors, they were the same -- I won't make it," Edouard said. "But it happened that they were wrong! I made it."
"It is a miracle! It is a miracle," Dr. Durandis said.
There's no explanation for it. I believe there is a higher authority who did not agree with that diagnosis.
"He just defied all of the odds," Dr. Landess said. "He defied science. And he's meant to be here for a reason."
I'm sure that is some fancy doctor way of saying, "I was wrong." But I'll take that.
"When you got sick, I had a lot of regret because I felt like I didn't spend enough time with you and call you enough," I told my dad. "And now that you are here with me, now that I have you back, I will never let that happen again. I love you."
"I love you too," he answered.
Thanks for reading CBS NEWS.
Create your free account or log in
for more features.