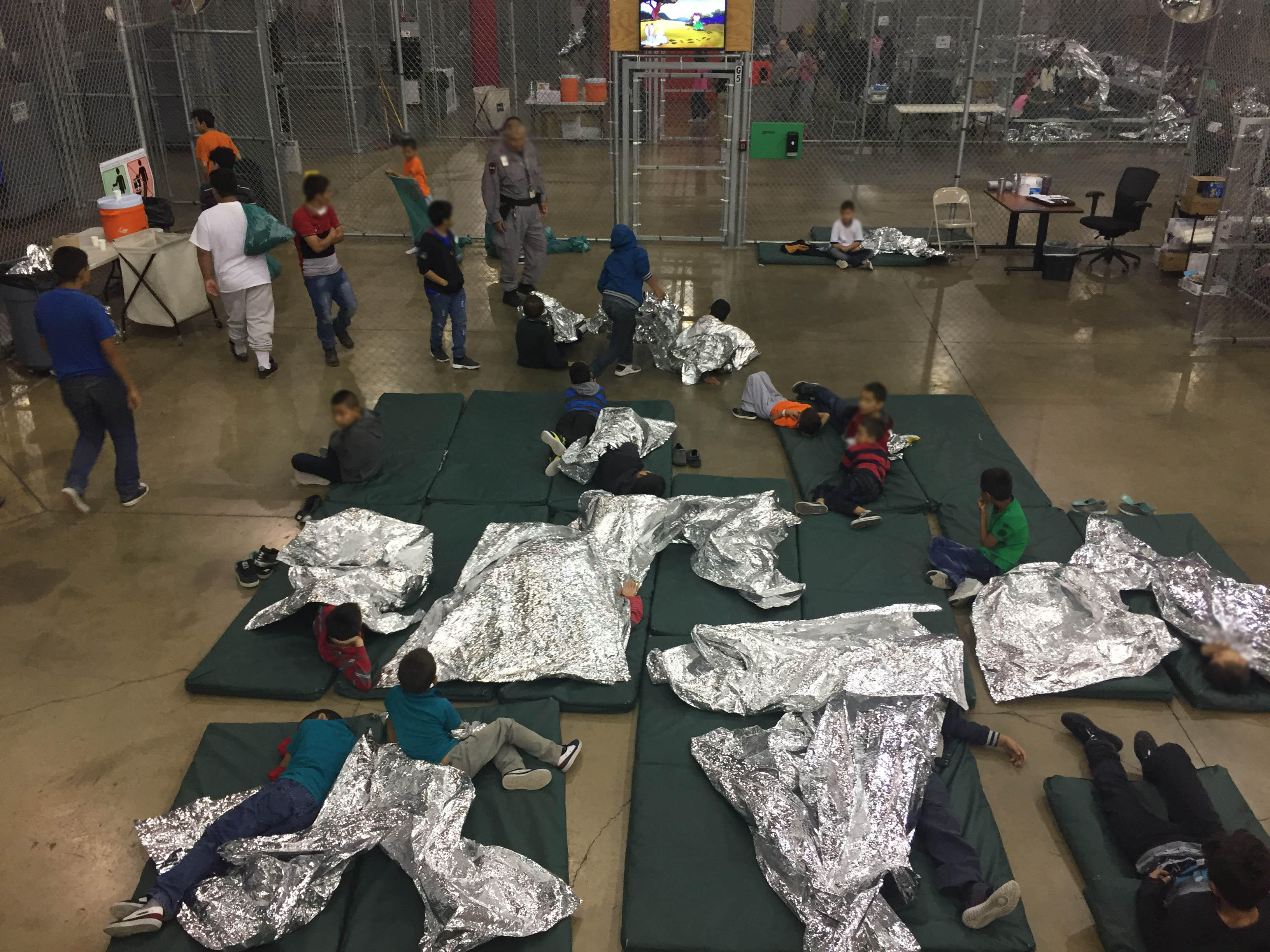 Pediatric doctor says separating families at border is "a form of child abuse"
MCALLEN, Texas -- The battle over the Trump administration's "zero tolerance" policy on immigration is intensifying, as U.S. Border Patrol separates undocumented children from parents after the families cross into the country. The Department of Homeland Security confirms 1,995 children were separated from their parents between April 19 and May 31.
"It is a form of child abuse," Dr. Colleen Kraft, president of the American Academy of Pediatrics, told "CBS This Morning" co-host Gayle King. Kraft visited a Texas facility where children 12 years and younger are being held.
Kraft described seeing "very quiet" toddlers and one young girl under 2 years old "who was just sobbing and wailing and beating her little fists on the mat."
"I was told that you couldn't comfort or hold a crying child," Kraft said. "And we all knew that this child was crying because she wanted her mother, and we couldn't give that to her."
Kraft explained how stress increases levels of cortisol, "our fight-and-flight hormones."
"Normally that helps to protect us when there's a dangerous situation. In the instance where children are separated from their parents, the one buffer they have against these fight-or-flight chemicals is gone and so these children are on red alert all the time and they're not able to buffer these different hormones," Kraft said. "And what this can do is disrupt the synapses and the neurological connections that are part of the developing brain."
The trauma children can experience while separated from their parents "can be long-lasting" and difficult to recover from, Kraft added.
"We know very young children who are exposed to this type of trauma go on to not develop their speech, not develop their language, not develop their gross and fine motor skills, and wind up with developmental delays," she said.
Kraft prefaced her observation with a mention of her respect for President Trump and his office. And she referred to a photograph shared by Mr. Trump's daughter, Ivanka Trump, showing her embracing her son.
"If you look at this picture, you see the joy between parent and child. You see the child who is responding to their parents," Kraft said. "You see that child's brain being built. Every one of our children in this world deserve that same relationship with their parents, that same nurturing."
As CBS News correspondent David Begnaud reports, under the "zero tolerance" policy, every adult who comes into the United States illegally is sent to see a judge for possible prosecution. That's when parents are separated from their children.
Lawmakers in both parties are condemning the procedure as cruel and inhumane. Thousands of people protested across Texas on Sunday, accusing the administration of punishing undocumented children by removing them from their parents. The administration still defends the strategy.
Thanks for reading CBS NEWS.
Create your free account or log in
for more features.