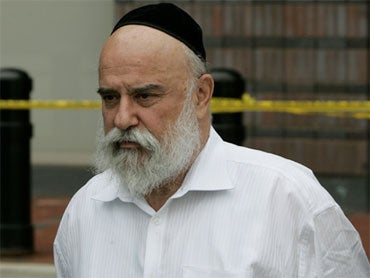 Do U.S. Hospitals Push Organ Black Market?
A look-the-other-way attitude at some U.S. hospitals may be fostering a black-market trade in kidneys, transplant experts say.
Some hospitals do not inquire very deeply into the source of the organs they transplant because such operations can be highly lucrative, according to some insiders. A single operation can bring in tens of thousands of dollars for a hospital and its doctors.
Despite guidelines from various groups and Medicare, U.S. transplant centers are mostly free to write their own rules for screening donors to make sure they are not selling their organs. The questions they ask vary widely. Some hospitals require long waiting periods to weed out shady donors; others don't.
"Some have a pretty cursory examination, like, `Are you sure you want to do this?"' said Art Caplan, a University of Pennsylvania medical ethicist involved in a U.N. task force on international organ trafficking. "Some don't look very hard."
The possibility that organ trafficking is going on in the U.S. - and that the surgery took place at hospitals in this country - was raised last week with the arrest of Levy Izhak Rosenbaum in an FBI sting.
The New York man was charged with plotting to buy a kidney from an Israeli and sell it to an American patient for $160,000. Prosecutors said Rosenbaum was secretly recorded boasting that he had brokered "quite a lot" of transplants over 10 years.
If the allegations are true, it would be the first documented case of organ trafficking in the U.S. and would confirm something many medical insiders long suspected was going on, transplant experts said.
Buying or selling organs is illegal in the U.S. and nearly everywhere else in the world. But there is a thriving international black market because demand far outstrips supply. In the United States alone last year, 4,540 people died awaiting kidneys.
In the sting, an undercover federal agent posed as a secretary seeking a kidney for a fictitious uncle. No surgery took place.
Mark McCarren, a New Jersey federal prosecutor involved in the case, said Rosenbaum indicated that the transplants he brokered took place at more than one U.S. hospital and that the hospitals were duped and were not in on the scheme.
According to prosecutors, Rosenbaum was shockingly familiar with the U.S. system and how to beat it. Sellers and recipients would concoct stories about being relatives or friends to fool hospitals into thinking no money was changing hands, McCarren said.
McCarren said investigators are seeking evidence of kidney sales brokered by Rosenbaum. Hospital employees could face criminal charges if they knowingly participated in a transplant involving a purchased kidney.
Rosenbaum's attorney, Ronald Kleinberg, was in court Wednesday and not immediately available for comment, a secretary said.
Medicare, which pays for some organ transplants, requires hospitals to have someone evaluate living donors to make sure they understand the process and aren't being coerced or paid. Violators risk losing Medicare dollars.
But Donna Luebke, a nurse practitioner and former board member at the United Network for Organ Sharing, the nonprofit group that runs the nation's organ transplant system, said many hospitals use staffers who might not look too hard for red flags.
She said there are "too many conflicts of interest" if the staffer isn't truly independent.
On average, a kidney transplant in the U.S. resulted in $259,000 in medical bills last year, according to the Milliman consulting firm. Hospitals and doctors are reimbursed an average of $80,000 to $100,000 by private insurers, said transplant specialist Dr. Thomas Diflo of New York University.
In most of the more than 6,000 live donor kidney transplants nationwide each year, donors and recipients are related, but they don't have to be. Between 1997 and 2006, the percentage of unrelated donors climbed from 7 percent to 24 percent, government data show.
Transplant specialists say that reflects advances in medicines that help keep recipients' immune systems from rejecting organs that aren't a close match, rather than a surge in suspicious donors. Luebke, however, said a small number of cases could involve black-market kidneys.
Many hospitals question would-be donors and recipients separately, to make sure their stories match.
At the University of Miami, where many transplant patients are from Central and South America, donors are put through a stringent screening process, including an assessment by a staff psychologist and a 13-page consent form, said Dr. Linda Chen, surgical director of the live kidney donor program.
"They'd have to be pretty good liars to get through our system," Chen said.
Dr. Matthew Cooper, head of UNOS' living donor committee and a transplant surgeon at University of Maryland Medical Center in Baltimore, said his hospital requires foreign donors to be first-degree relatives of the patient and to provide a birth certificate. But not all centers have that requirement.
Cooper said his hospital has occasionally suspected that would-be donors were being paid, and rejected them, "once or twice a year at best." But he added: "I can't say with 100 percent certainty that someone hasn't slipped by our radar screen."
"How do you really know that someone is coming in without coercion and certainly isn't being rewarded?" Cooper asked. "Depending on that individual and how good they are at speaking, it's pretty difficult sometimes to try and prove that those two things are not happening."
Thanks for reading CBS NEWS.
Create your free account or log in
for more features.