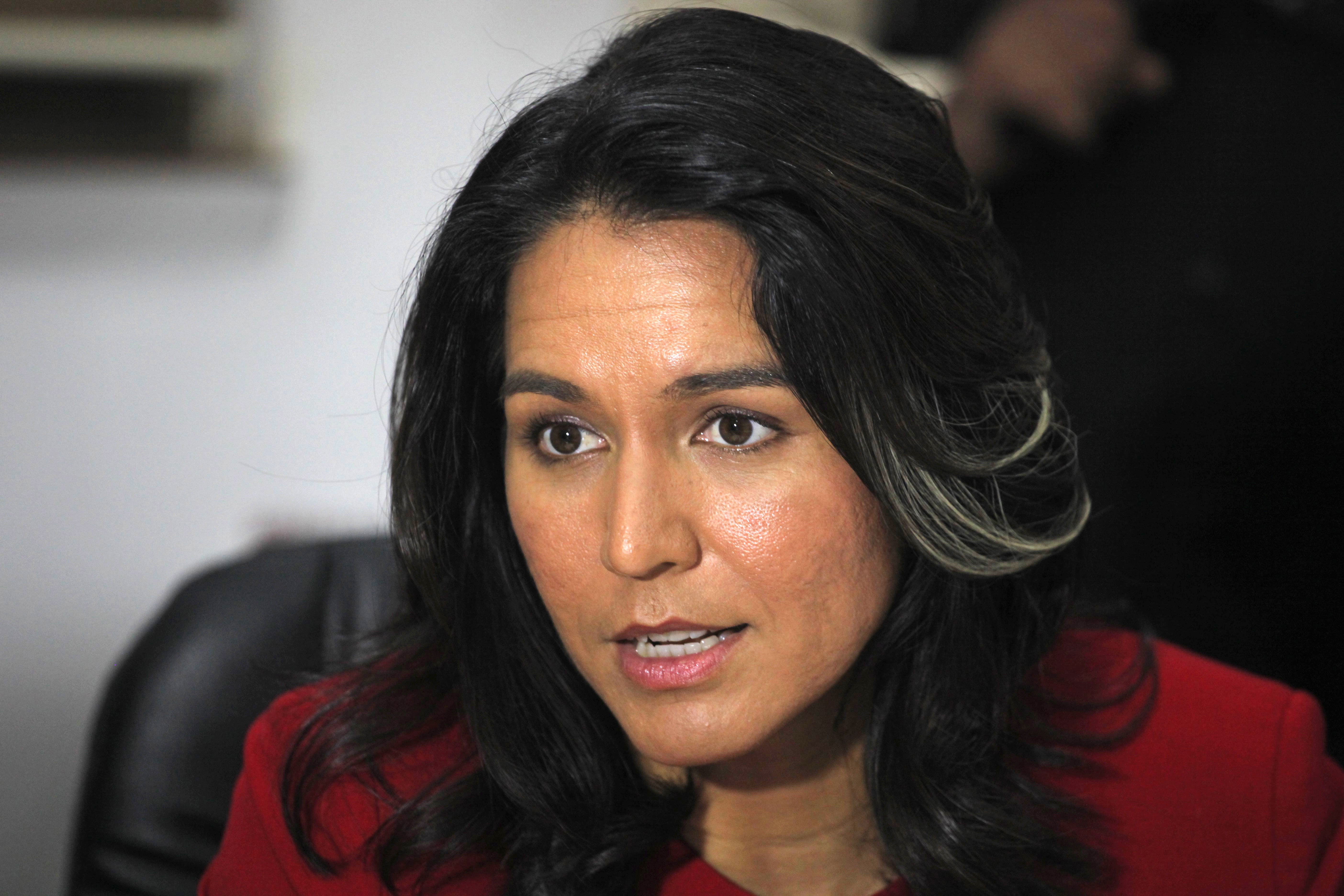 DNC vice chair resigns, endorses Bernie Sanders
Democratic National Committee vice chair and Hawaii Rep. Tulsi Gabbard is stepping down from her post at the DNC and throwing her weight behind Bernie Sanders' presidential campaign.
"First of all, I am resigning from the DNC so I can support Bernie Sanders for president," Gabbard said early Sunday during NBC's "Meet the Press" panel.
Gabbard, one of the first two female combat veterans to ever serve in Congress, stressed the importance of a leader with a "military mindset," which she described as a candidate who knows "importantly, when we don't use [U.S.] military power."
She pointed to Sanders, a Vermont Independent, as the White House hopeful with that knowledge.
"As a veteran and as a soldier, I've seen first-hand the very high human cost of that war," said Gabbard, who served two tours of duty in the Middle East. "I think it's most important for us, as we look at our choices as to who our next commander-in-chief will be to recognize the necessity to have a commander-in-chief who has foresight, who exercises good judgement."
DNC Chair, Florida Rep. Debbie Wasserman Schultz, accepted Gabbard's resignation Sunday.
"Congresswoman Gabbard is a role model who embodies the American ideal that anyone can dream big and make a difference," the Florida congresswoman said in a statement. "She is also a colleague in Congress and a friend, and I look forward to continuing to work alongside her when our Party unites behind whoever emerges as our nominee."
The surprise announcement Sunday is not the first time Gabbard has split with the DNC. In November, the top committee official said that she had been disinvited from the first Democratic presidential primary debate in Nevada, after she had publicly called out for more debates.
Gabbard's endorsement of Sanders comes just a day after Hillary Clinton notched a big victory in South Carolina's primary Saturday night.
But looking to the long term, the Hawaii Democrat emphasized Sanders' electability over the former secretary of state.
"You've seen the groundswell of support that he's gotten -- not only in our or two states but in states across the country -- I think this where there's a hunger for a leader, a commander-in-chief who is honest, who has integrity, who exercises good judgement," Gabbard said.
Thanks for reading CBS NEWS.
Create your free account or log in
for more features.