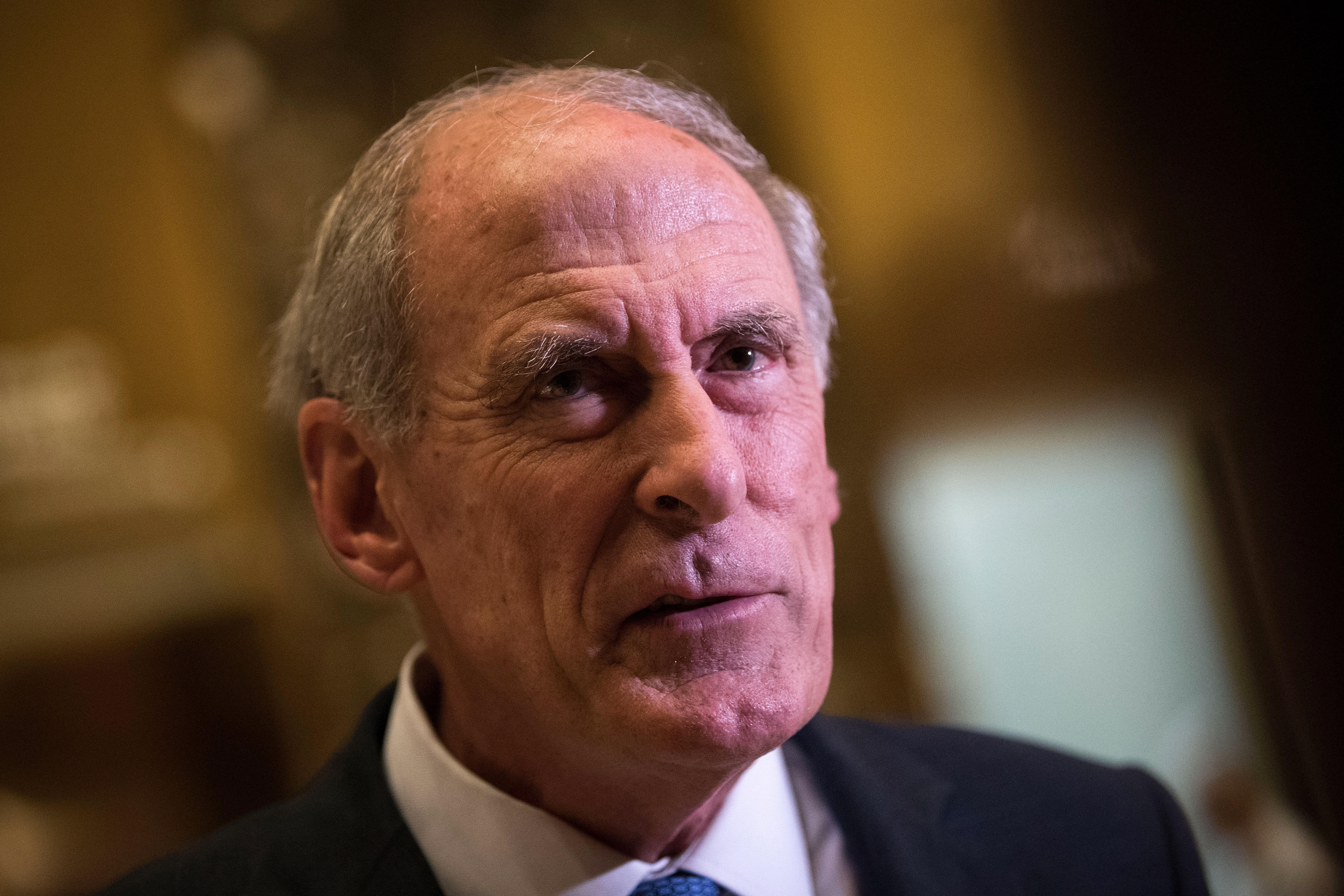 Director of National Intelligence issues new guidelines for intel report unmasking
Director of National Intelligence Dan Coats on Thursday issued a new set of guidelines concerning "unmasking" the identities of Americans that appear in intelligence reports.
Coats signed a document that directs government agencies to implement a new privacy policy within the next 90 days. It establishes "for the first time community-wide guidance for responding to requests for the identities of U.S. persons in disseminated intelligence reports, commonly referred to as 'unmasking'" according to the DNI. President Trump formally instructed Coats to establish the policy on Tuesday.
The policy requires that only intelligence community heads and their designees may approve requests for the identities of Americans and requires documentation for names or titles of people who receive the information. There must be, according to the document, a "fact-based justification" for each request. Additionally, there now has to be an intelligence community general counsel "concurrence" for requests related to presidential transition team members before the requests are approved by the intelligence community.
Republican lawmakers have said that the names of Trump transition team members were improperly unmasked by Obama administration officials. Obama administration officials have insisted that their unmasking requests were routine.
In June, National Security Agency Director Admiral Mike Rogers outlined the unmasking process in detail before the Senate Intelligence Committee. He said it's defined in writing and that there are 20 individuals in 12 different positions at the NSA -- including Rogers -- who have the authority to unmask individuals.
Rogers said that the NSA outlines in writing what criteria will be applied in the request to unmask. Rogers said that when a U.S. person is referenced in an intelligence report, they don't identify the person. Some of the recipients of the report, he said, will sometimes come back to the NSA and ask who the unnamed individuals are.
Rogers said that the recipient must then request in writing that the person's identity be unmasked, and that the request must be made on the basis of the official's duties. The basis of the request must be that the official needs the identity to understand the intelligence he or she is reading. One of the 20 individuals who have the authority to unmask, he said, would then agree or disagree to unmask. If the NSA complies with the unmasking, the name of the person being revealed goes back only to the person who made the request.
Mr. Trump tweeted Thursday morning about how he directed a "fix" to the unmasking process, as part of a pair of confusing tweets about the reauthorization of a key surveillance law.
President Obama's former national security adviser Susan Rice said last April that the unmasking of Americans' identities in certain U.S. intelligence reports was not done for political purposes. Asked if she sought the names of people or unmasked people involved in the Trump transition in order to spy on them or expose them, Rice said, "Absolutely not for any political purposes -- to spy, expose, anything."
Thanks for reading CBS NEWS.
Create your free account or log in
for more features.