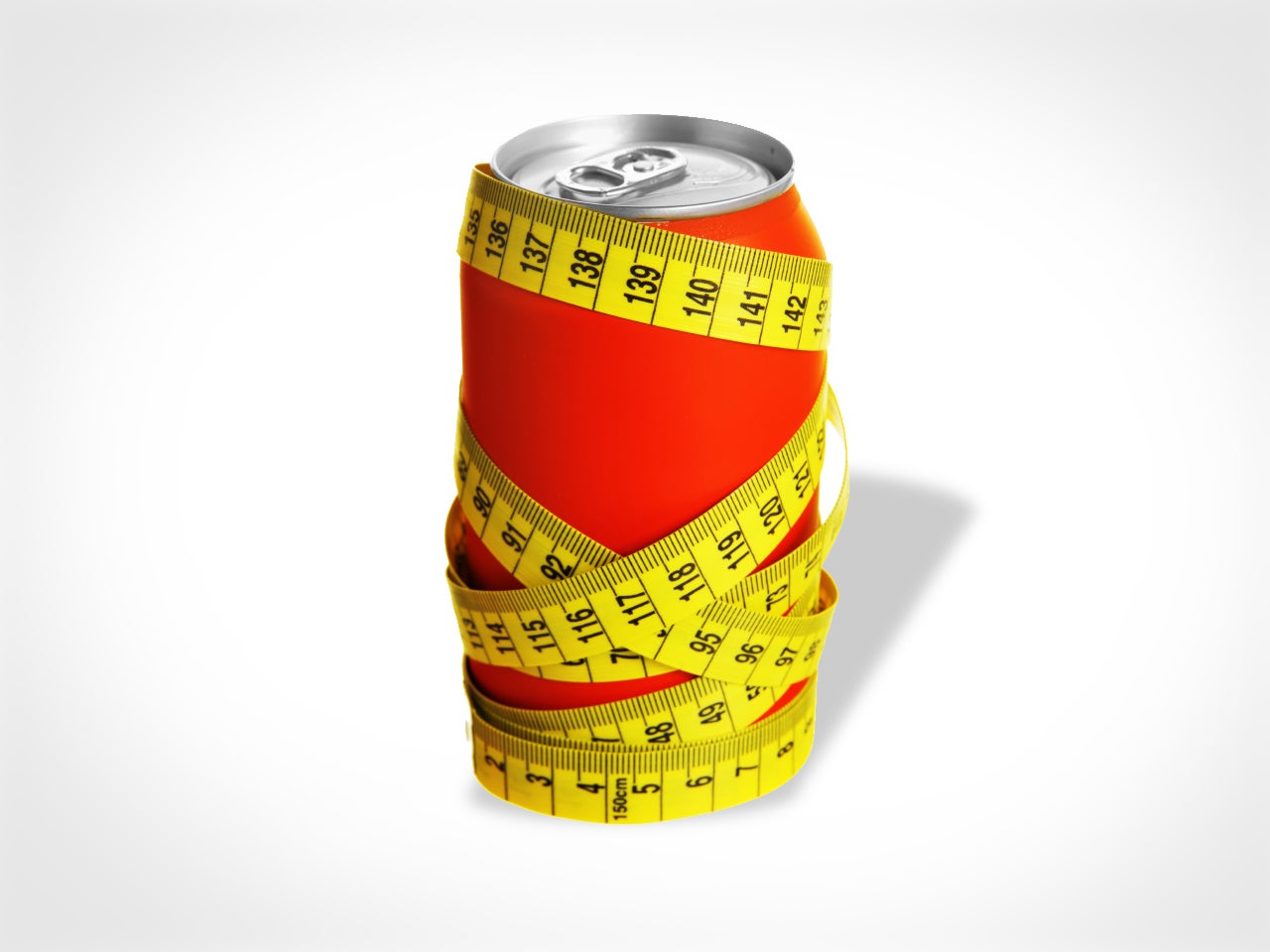 Diet soda and weight loss: New study reignites debate
Diet beverages can help you lose weight, according to a new paper published today in the journal Obesity. The results contradict a number of other recent studies that indicated drinking diet soda may actually cause a person to gain weight.
The new study, which was fully funded by the American Beverage Association, looked at whether drinks such as Coke Zero, Diet Dr. Pepper and Diet Snapple might help people lose more weight than drinking water alone.
With a sample size of 303 people, researchers at University of Colorado Anschutz Health and Wellness Center in Aurora, Colo., and Temple University's Center for Obesity Research and Education in Philadelphia conducted the first ever prospective, randomized 12-week clinical trial to study the issue.
One half of the group was asked to drink at least 24 ounces of diet drinks per day, along with as much water as they wanted. People in the water group could drink 24 ounces of water each day but no soda; they were permitted to consume food products containing sugar substitutes, such as yogurt, gum, candy and ice cream, but could not add artificial sweeteners like Splenda or Equal to their coffee or tea.
All of the study participants followed the same behavioral weight loss treatment program.
The researchers found people in the diet soda group lost an average of 13 pounds over the 12-week time period, while those who didn't drink diet beverages only lost 9 pounds. This added up to 44 percent more weight loss among the diet soda drinkers than the control group.
Additionally, 64 percent of the diet soda drinkers lost a minimum of 5 percent of their body weight, compared with only 43 percent of the people who didn't drink diet soda.
The researchers also found people in the diet soda group reported feeling less hungry and showed improvements in serum levels of total cholesterol and low-density lipoproteins, or "bad" cholesterol. They also had a significant reduction in serum triglycerides. Both groups saw a reduction in waist circumference and blood pressure.
The results may be confusing to consumers, since previous studies seem to have found the opposite.
A 2012 report said that people who drank two or more diet sodas daily ended up gaining more inches around their waist. Research published earlier this year in American Journal of Public Health said that while artificial sweeteners may help cut down on one's sugar intake, they may prompt people to eat more calories overall.
Additionally, other studies have found artificial sweeteners in diet soda could be detrimental to one's long-term health. Recent research presented at the American College of Cardiology's 63rd Annual Scientific Session in Washington D.C. found women who consumed two or more diet drinks per day had a higher risk for heart attack, stroke and other cardiovascular problems.
However, Dr. Louis J. Aronne, a specialist in internal medicine and weight loss at NewYork-Presbyterian/Weill Cornell disagrees with the recent diet soda backlash. He says consuming these beverages in moderation is safe and won't derail a weight loss plan.
"Studies in children have shown diet beverages prevent weight gain," he told CBS News in an email. "Evidence shows that they are clearly better than sweetened beverages."
Thanks for reading CBS NEWS.
Create your free account or log in
for more features.