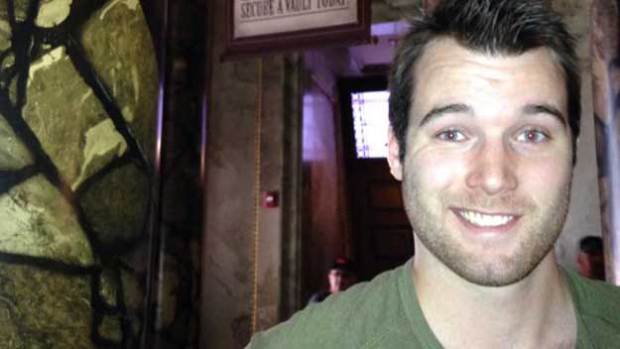 Man killed shooting firework off head was "goofing off," mom says
CALAIS, Maine -- Kathleen Staples says she wishes she could've been there to protect her 22-year-old son, Devon, on the night of the Fourth of July, CBS Boston reports.
Devon Staples had been drinking with friends Saturday evening and setting off fireworks, when Maine State Police say he put a mortar on his head and lit it. It exploded, killing Devon instantly.
But Kathleen says her son would never have placed the firecracker on his head if he thought it was a live explosive.
"That would've been suicide. I can't see a happy boy wanting to destroy himself," she told WBZ NewsRadio 1030. "He believed it was a dud, he stuck it over his head and he was goofing off."
Kathleen admits her son had been drinking. She hopes his death serves as a reminder that alcohol and fireworks just don't mix.
"I spent 22 years keeping that boy safe," she said. "Do not drink, you need to have a designated sober person that is making life and death decisions with these things."
She wants Devon to be remembered as a young man who loved to bring joy to others.
Staples previously worked at Disney World as "Beauty and the Beast" character Gaston, CBS affiliate WUSA reported.
"The kid, out of hundreds of people, ended up working for Disney World as Gaston and Goofy. He was talented and bright," Kathleen said.
Thanks for reading CBS NEWS.
Create your free account or log in
for more features.