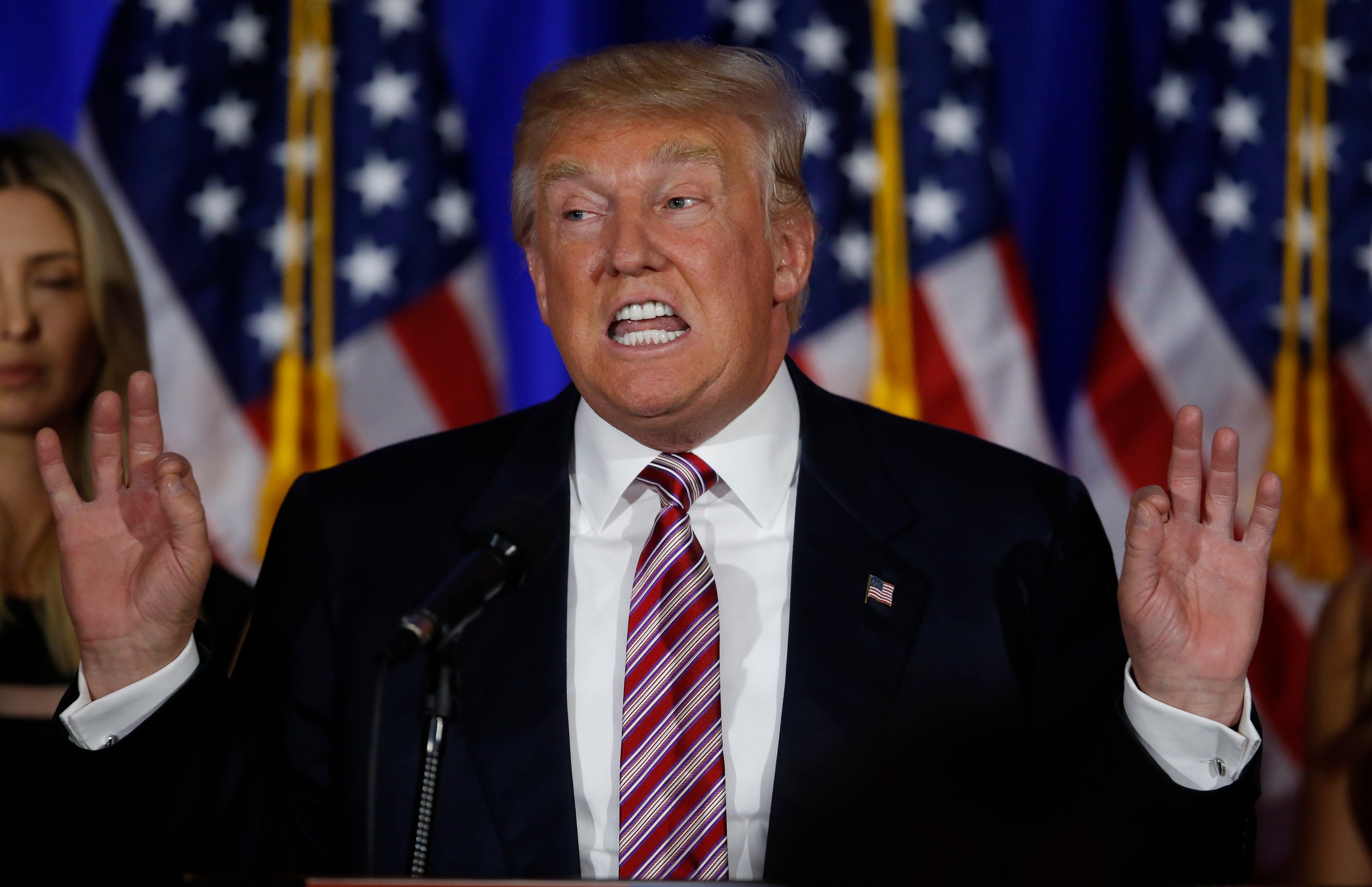 Democrats call for probe into Donald Trump's donation to FL attorney general
Florida Democrats are calling for an independent investigation into a 2013 donation from one of Donald Trump's charities to the state's attorney general, according to The Orlando Sentinel.
This came a day after the Associated Press reported that Attorney General Pam Bondi personally solicited the $25,000 donation that came from a Trump family foundation, which apparently violated rules that bar charities from making political donations.
Bondi solicited the donation as her office debated whether to join a lawsuit against Trump University. After she received the check, she decided not to sue Trump.
"The AP's report that Attorney General Pam Bondi personally solicited a donation from Trump as her constituents filed complaints against Trump University is disturbing and underscores the need for an independent investigation into the matter," Florida House Democratic Leader Mark Pafford of West Palm Beach said, according to the report.
Bondi left a voicemail for a Times/Herald Reporter in which she denied ever investigating Trump or taking money to drop an investigation. "I never, nor was my office, investigating him. Never. I would never lie. I would never take money," she reportedly said in the voicemail. "I've been obviously devastated over this."
The Times/Herald also reported that Bondi issued another statement saying, "No one in my office ever opened an investigation of Trump University, nor was there a basis for doing so."
She was one of the first people to endorse Trump in Florida, ahead of the state's critical winner-take-all primary in March. Trump, now the presumptive GOP presidential nominee, wound up winning the Sunshine State. Bondi is expected to appear with Trump and Florida Gov. Rick Scott at a rally in Tampa on Saturday.
Thanks for reading CBS NEWS.
Create your free account or log in
for more features.